Thank You All
Annais Casa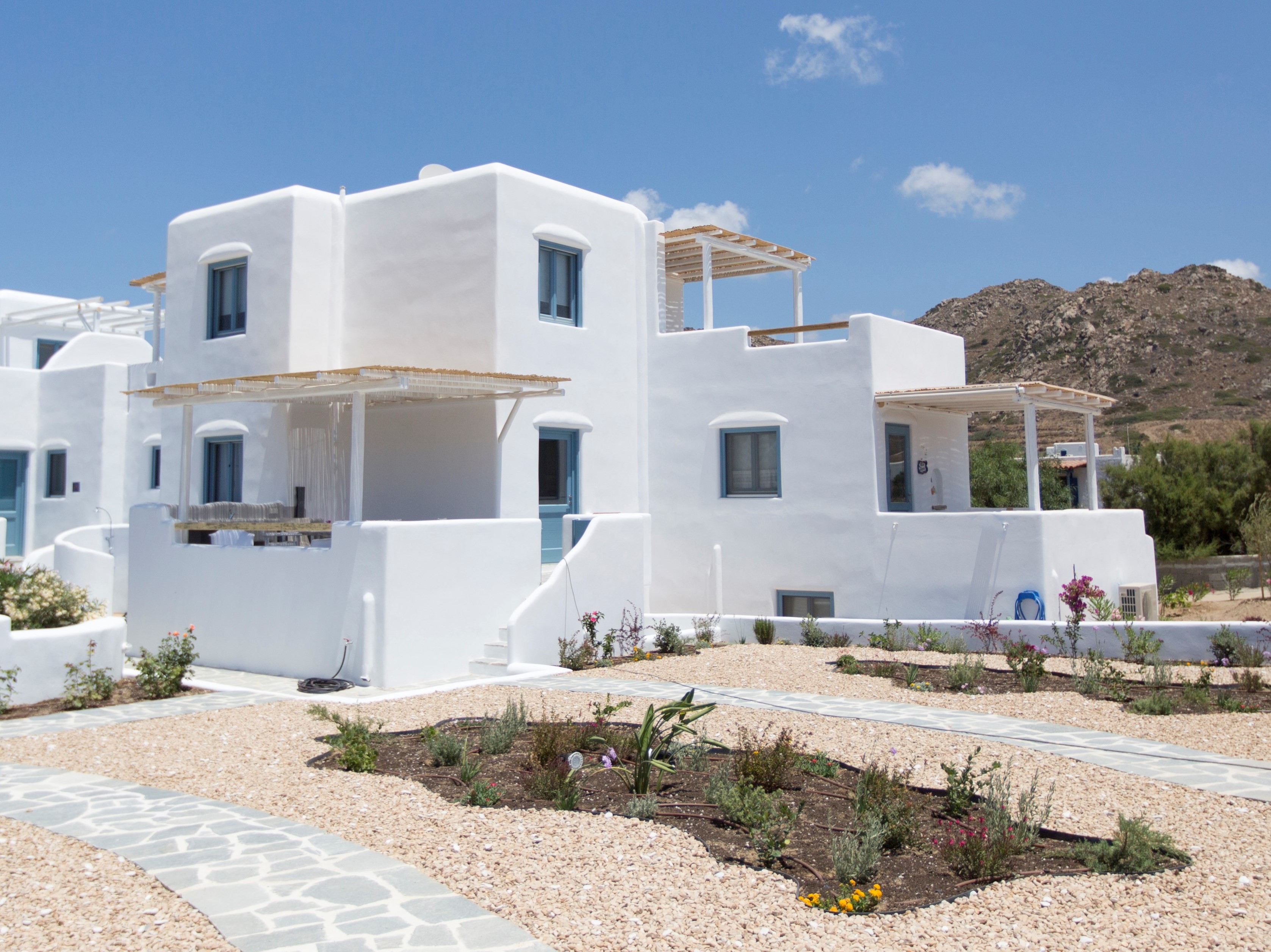 Excellent stay with many beaches to explore! For our group of 9 girls, we were happy to find this place. The decor is beautiful, updated and we spent many mornings and evenings on the lovely patio. A bit far out of the main port city center but reachable by taxi. It's also a nice escape from the bustle and in a more quiet area. Supermarket, bakery and other restaurants are also near so you won't get bored 🙂 we really enjoyed the restaurant on the Mikri Vigla beach for lunches.
Meghan, Amsterdam, Netherlands
July 2022
Meghan
Airbnb
Annais Casa
Annais Casa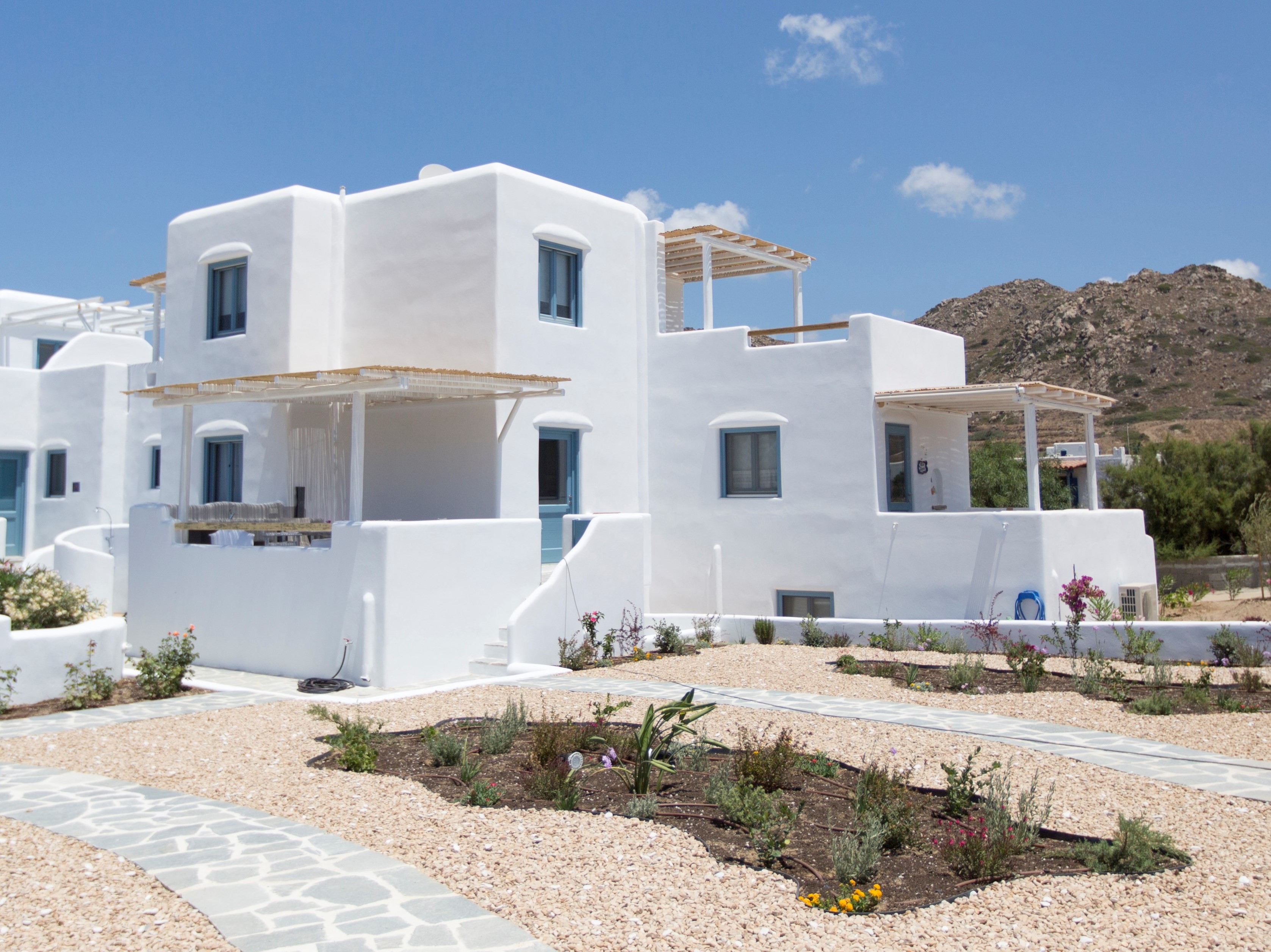 Lovely place for our long vacation with my parents and our toddler. We were here for over a week. Maria, Flora, and Team are super responsive and helpful! The place is well-equipped with many towels and toiletries and kitchen equipment. We also loved the outdoor space of the house and the outdoor shower. The location is nice. Two beaches within fairly short walking distance. Kastraki beach is nicer if you're not a kite surfer (10 min walk). It's a quieter location with a few good tavernas and some shops within walking distance. We went to the bakery every morning for coffee and pastries. We recommend the place!
Adrienne, Frankfurt, Germany
June 2022
Adrienne
Airbnb
Annais Casa
Annais Casa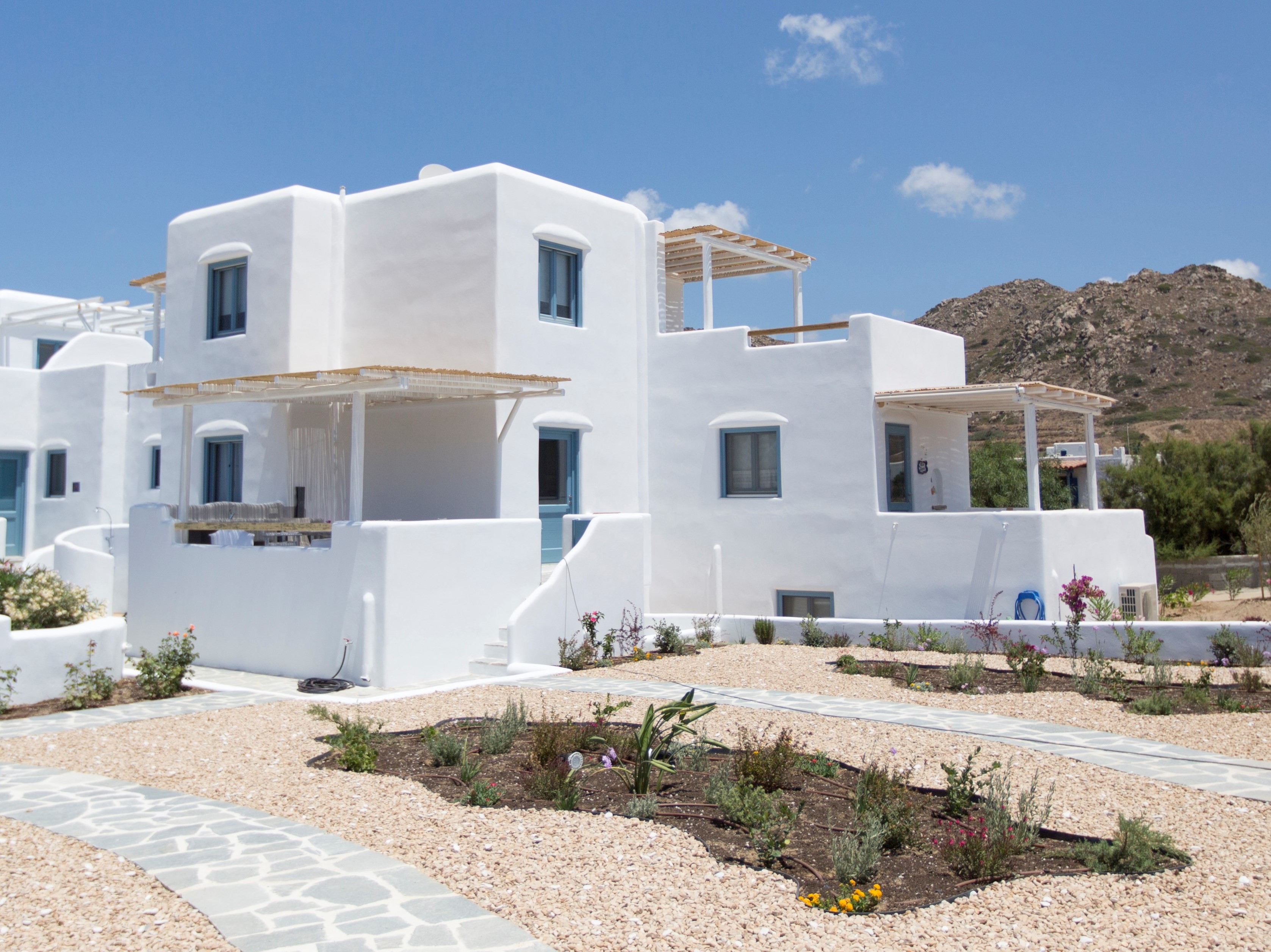 What a fabulous villa lots of space and everything went perfectly well. Dry well situated for beach or pool and we really enjoyed sitting out under the shelter every evening. Lots to do around there and a few local tavernas to watch the sun set. Fabulous lamb chops 😀
Fiona, England, United Kingdom
May 2022
Fiona
Airbnb
Annais Casa
Casa Famiglia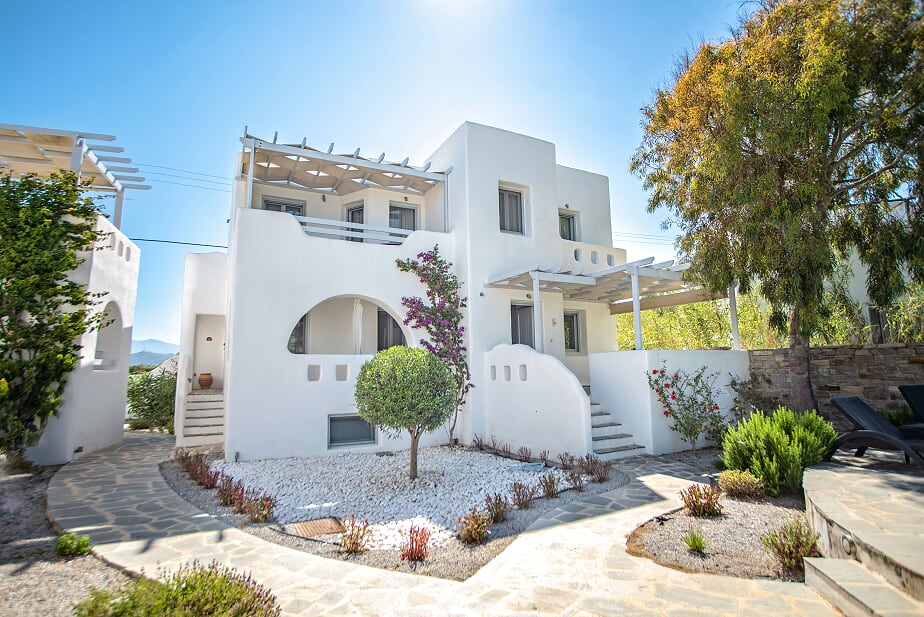 Naxos was only made better by our stay at Casa Famiglia. It was spacious, clean, comfortable – we loved the outdoor seating area – Having morning coffee, breakfast, sometimes dinner and evening beverages every day. It is peaceful, just off the beaten path but easy enough to walk or a very short drive to some of the most beautiful beaches ever. Can't recommend this place enough. Flora and Maria are excellent hosts – very attentive, accommodating and kind. They had many excellent suggestions for activities and restaurants. An excellent stay in a beautiful property.
James
May 2022
James
Airbnb
Casa Famiglia
Casa Famiglia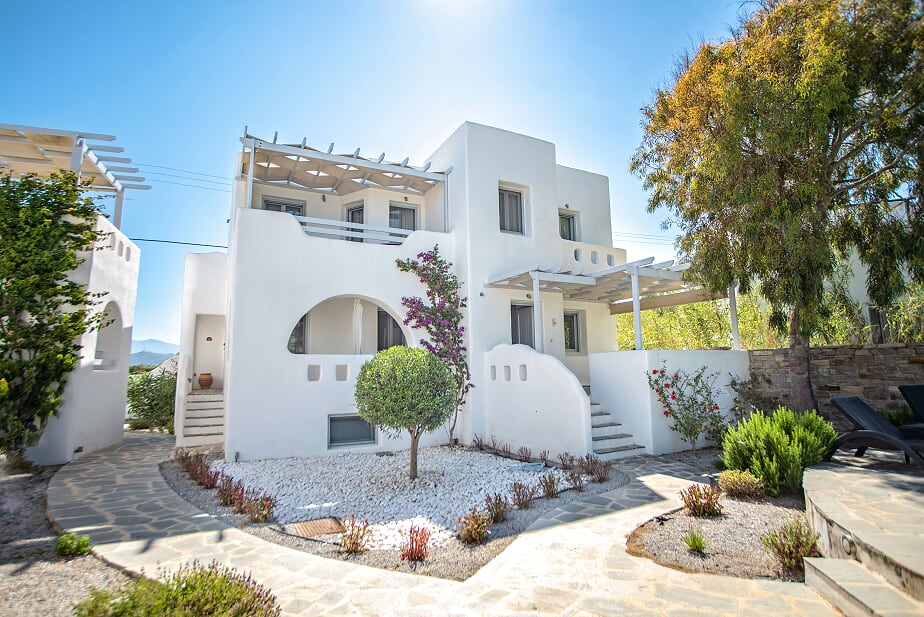 We had a lovely stay at Maria and Flora's! It takes about 10 minutes to walk to town where there are restaurants and the most amazing beach. The bus stop is 5 minutes away where you can catch the bus into Chora, the bigger town on the island for more shopping, dining and exploring. Check in was easy and the hosts were great to communicate with.
Alexa,
September 2022
Prince George, Canada
Alexa
Airbnb
Casa Famiglia
Villa Rocabella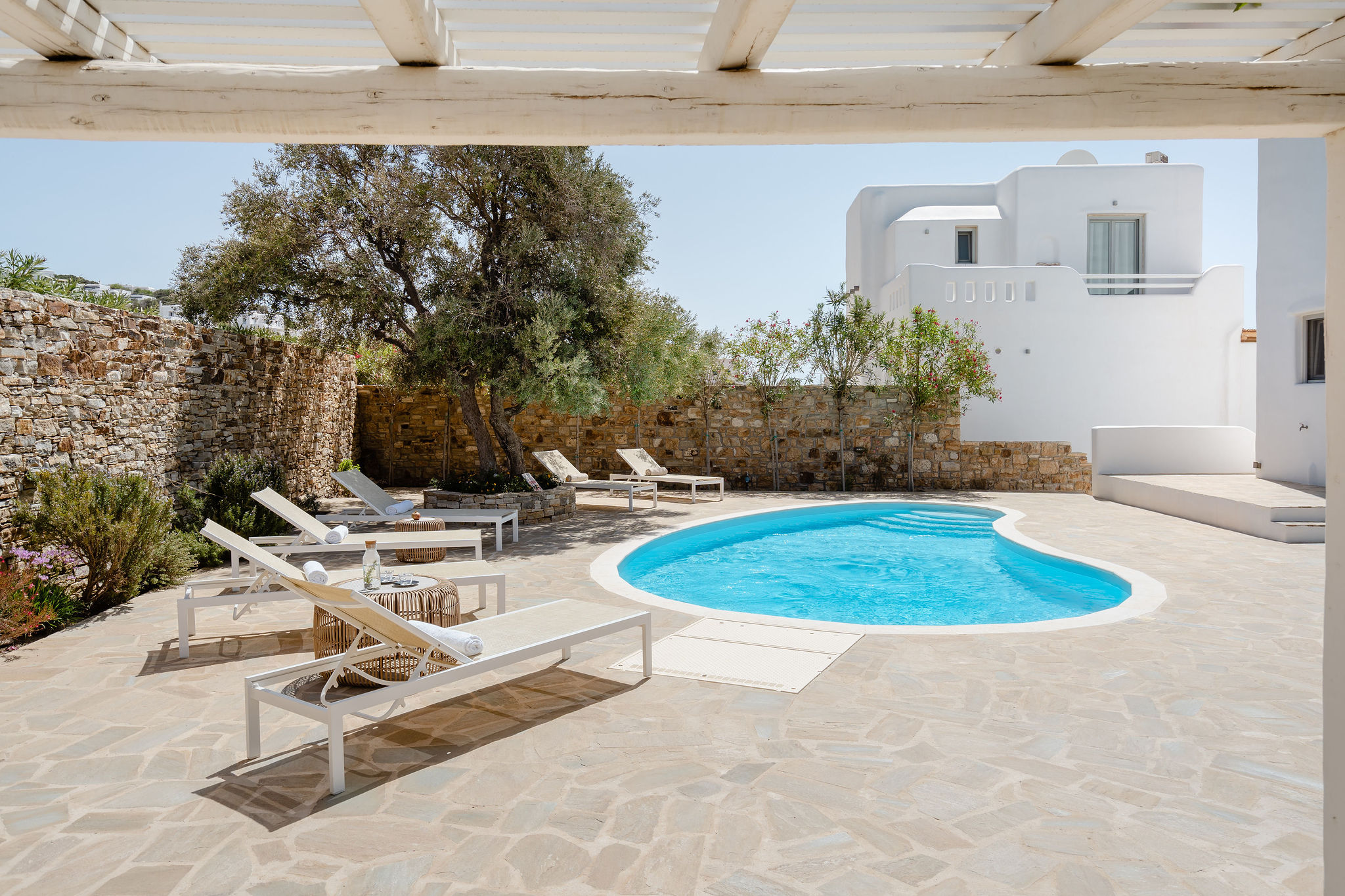 The villa was beautiful. Travelling as 3 couples the two studio apts were fantastic, both with full bathrooms gave everyone their privacy. The hosts were great in getting us up comfortable with the villa. There is a supermarket 1 minute walk away that was fantastic and was always open. They even had a take out counter for sovalki and baked goods. There is a fabulous restaurant on the nearby beach along with two others 5 mins drive. Highly recommend this villa
Richard H.M.
ON, CANADA
Richard. H.M
VRBO
Villa Rocabella
Villa Rocabella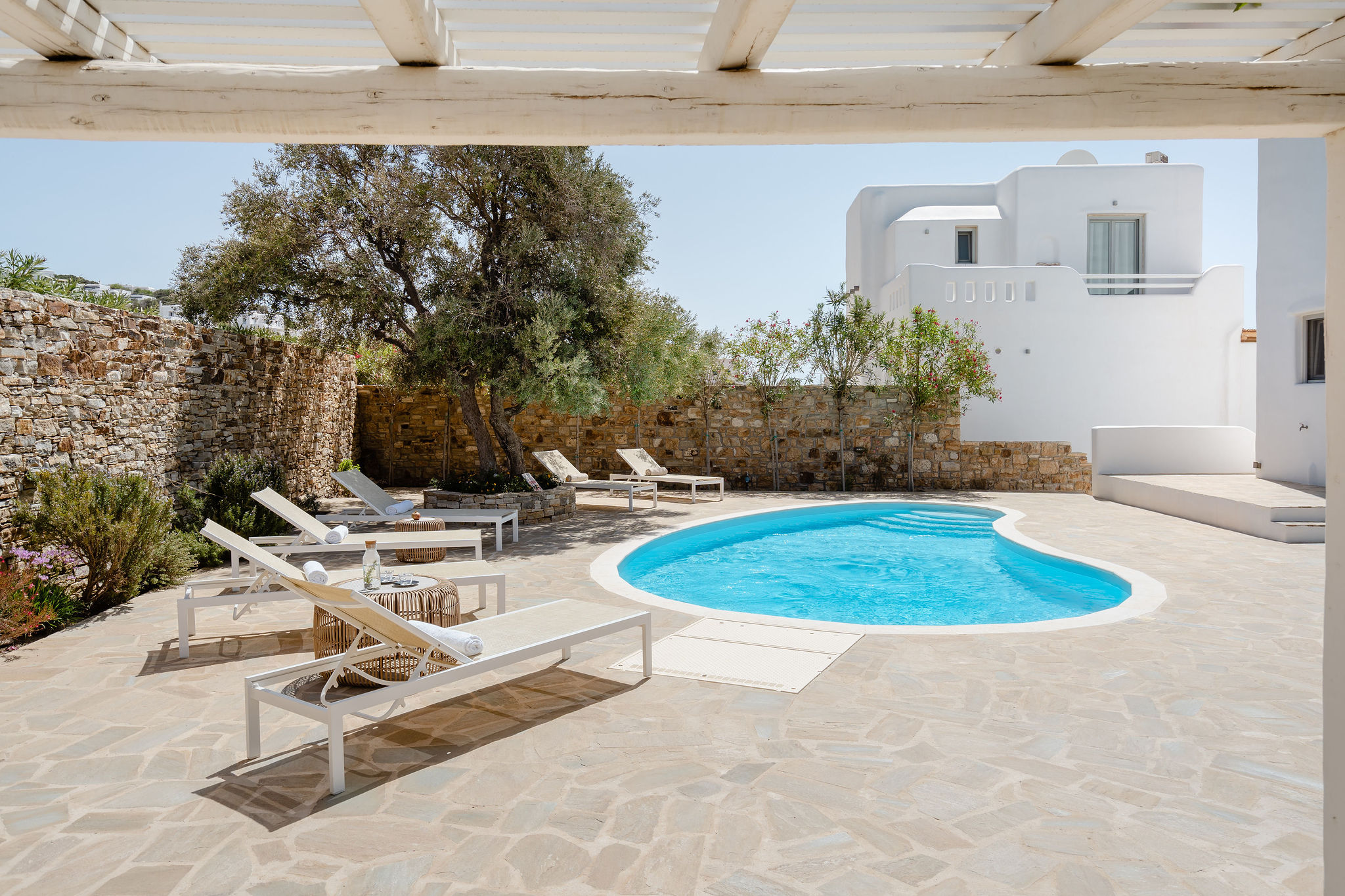 Idyllic villa, dream vacation!
Our week-long holiday at this beautiful villa was a dream from the moment of booking until the very last swim in the lovely pool. Excellent communication from our hosts, nothing too much trouble, quick and friendly responses to all our queries, before and during our stay.
The villa itself is immaculate, and so comfortable! A perfect blend of modern appointments in a traditional style of architecture. Good layout with separate bedrooms on the lower floor; heaps of different indoor and outdoor spaces to relax and soak up the sunsets. Everything you need is provided. Some traffic noise from the road during the day but this did not stop us from relaxing by the pool for hours and hours!
An easy 6 minute walk to the paradise of Glyfada beach, and lovely tavernas for eating delicious Greek food. The supermarket across the road a super convenient bonus.
The four of us had a wonderful time and recommend this villa to anyone looking for the perfect Greek Island experience.
Stephen W.
London, UK
Stephen. W.
VRBO
Villa Rocabella
Casa Rakan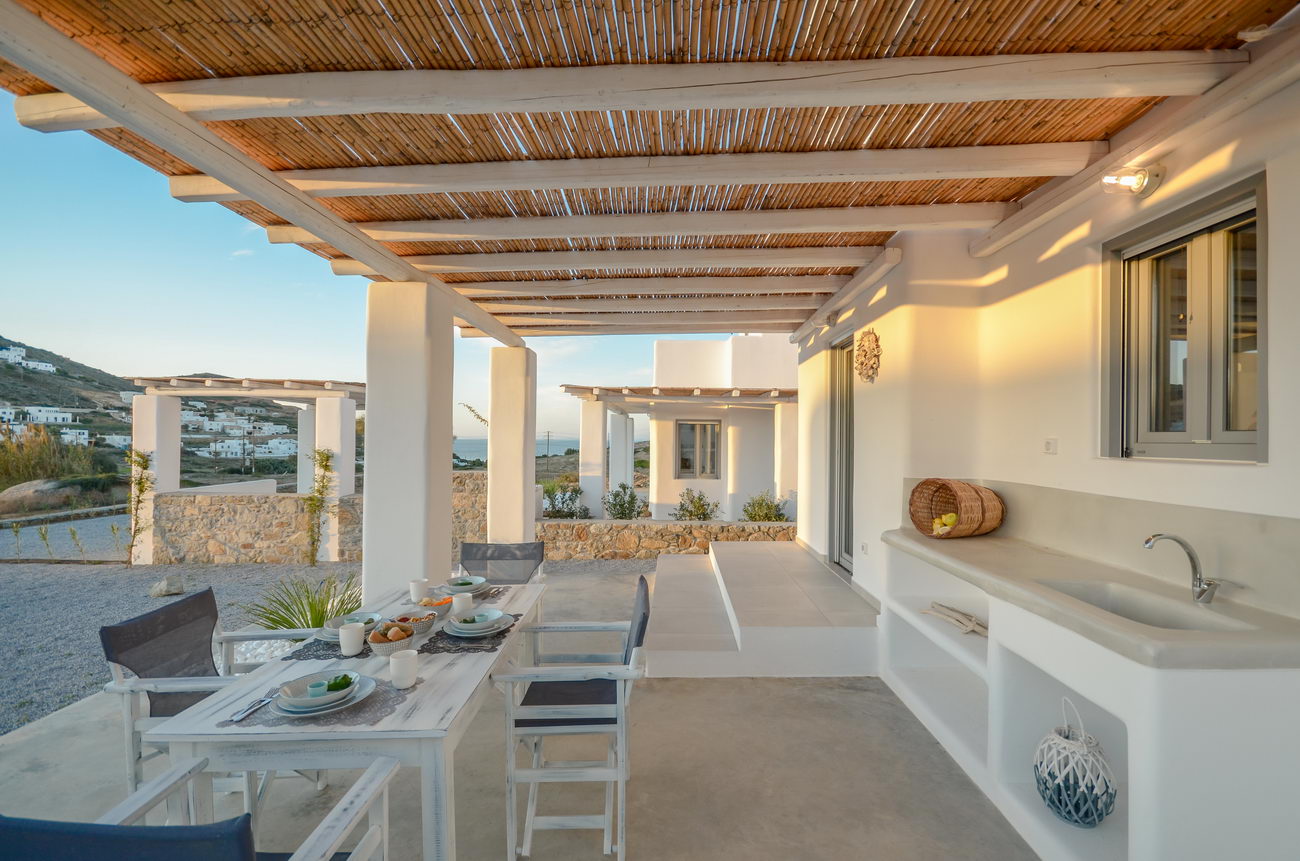 Lovely Home
The house was perfect for 3 of us and we so enjoyed sitting outside each evening watching the sunset. It is a good place for families as the neighbors are quite close and have children. The house is close to beaches and easy to get into town, although we did rent a car. Loved our stay on Naxos. The hosts were very helpful and gave us lots of good info on where to go, where to eat and what to see.
Rachel L.
Rachel. L.
VRBO
Casa Rakan
Villa Luna Bianca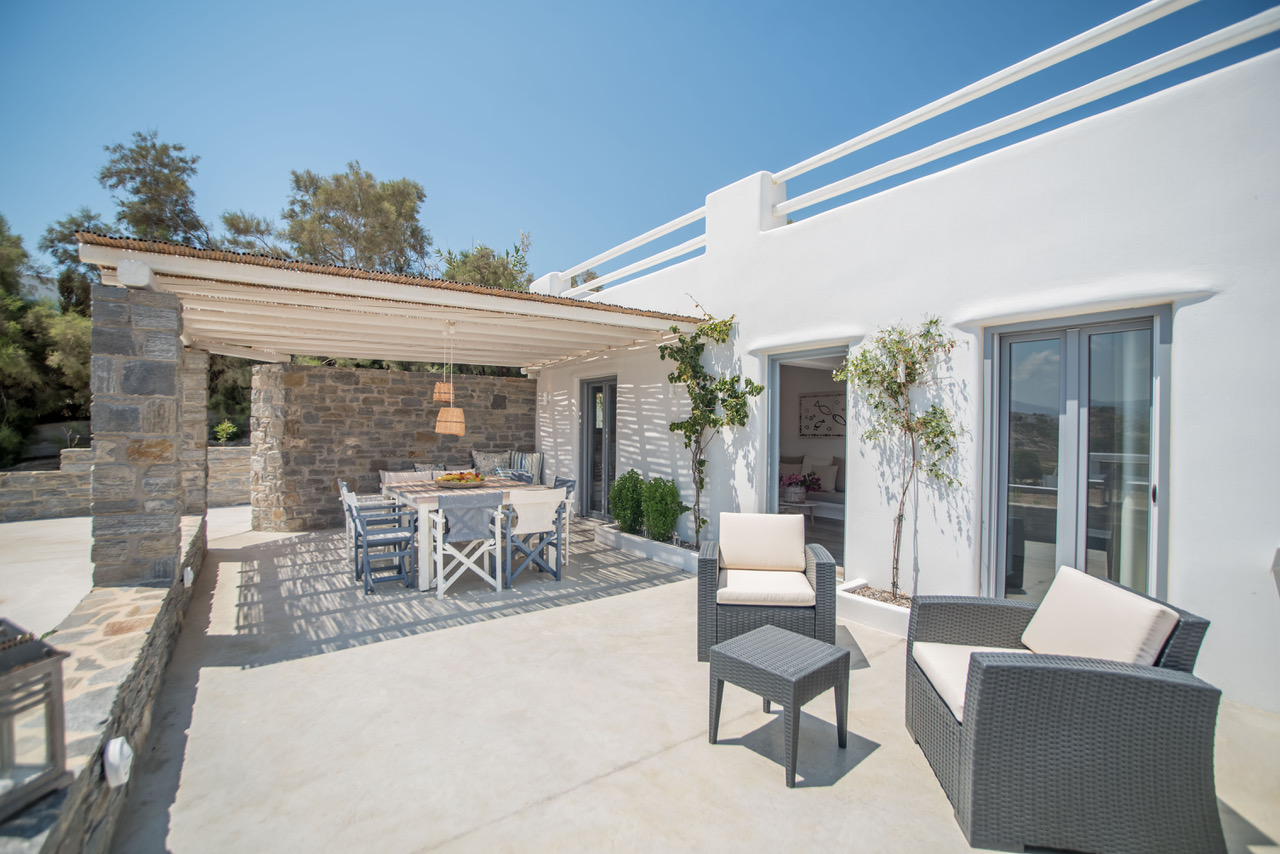 Beautiful villa with great outdoor living.
The villa was extremely comfortable, clean and nicely decorated. The inside is a bit smaller than i realized based on the pictures but it was still comfortable for 8 people – two families of four with four young adult children. We quickly realized the inside was for sleeping showering and cooking and all the rest of the living took place in the wonderful outdoor space. Having the washing machine was a plus as was the outdoor shower and hot tub. We really enjoyed our stay and our hosts Flora and Maria were responsive and lovely to deal with.
Celeste. S.
Georgia, USA
Celeste
VRBO
Villa Luna Bianca
Villa Luna Bianca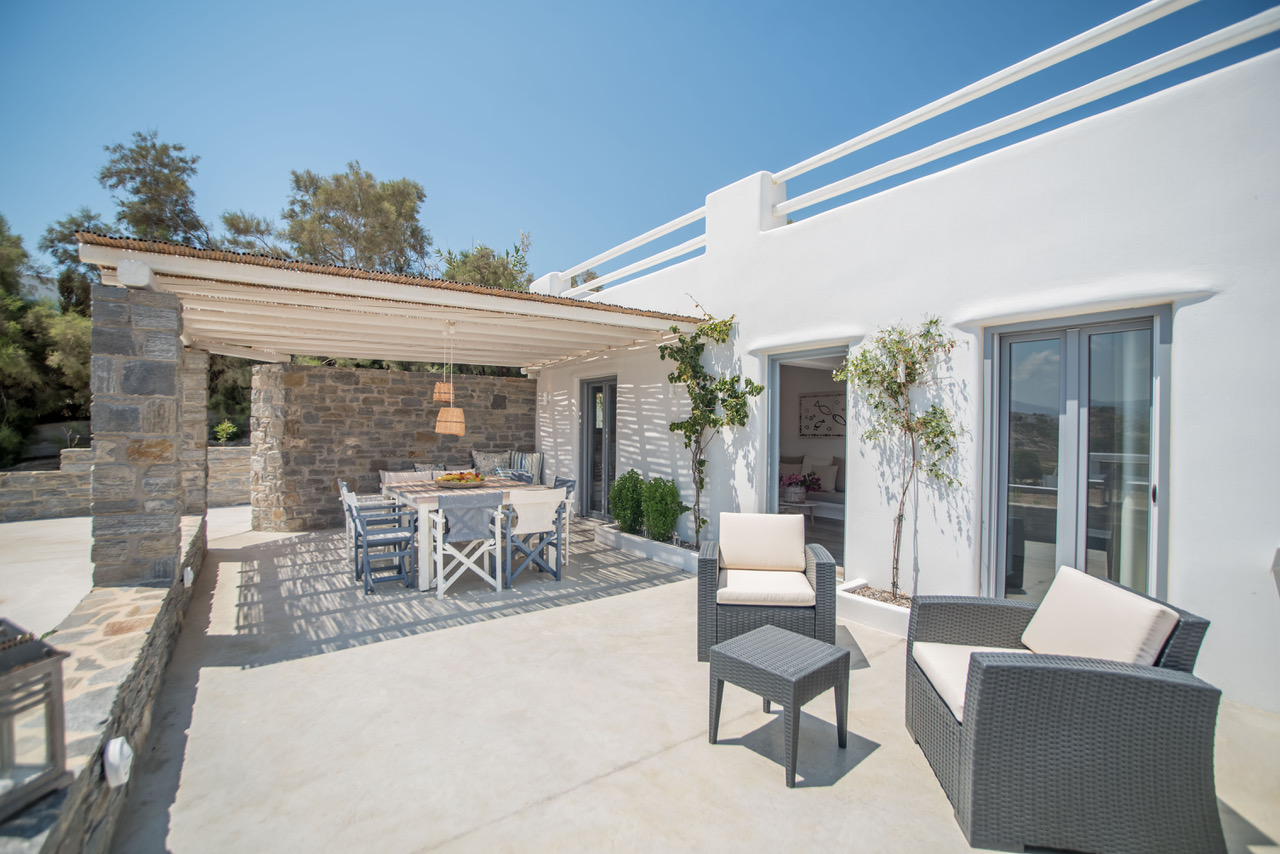 Excellent villa!
Fantastic villa, catering for the whole family. Beautiful spacious outside areas. In excellent condition throughout. Very receptive and helpful staff. We'd recommend hiring a car for getting around and exploring the island. We thoroughly enjoyed our stay.
Aug 2022
Nicholas S.
Nicholas. S.
VRBO
Villa Luna Bianca
Villa Nausicaa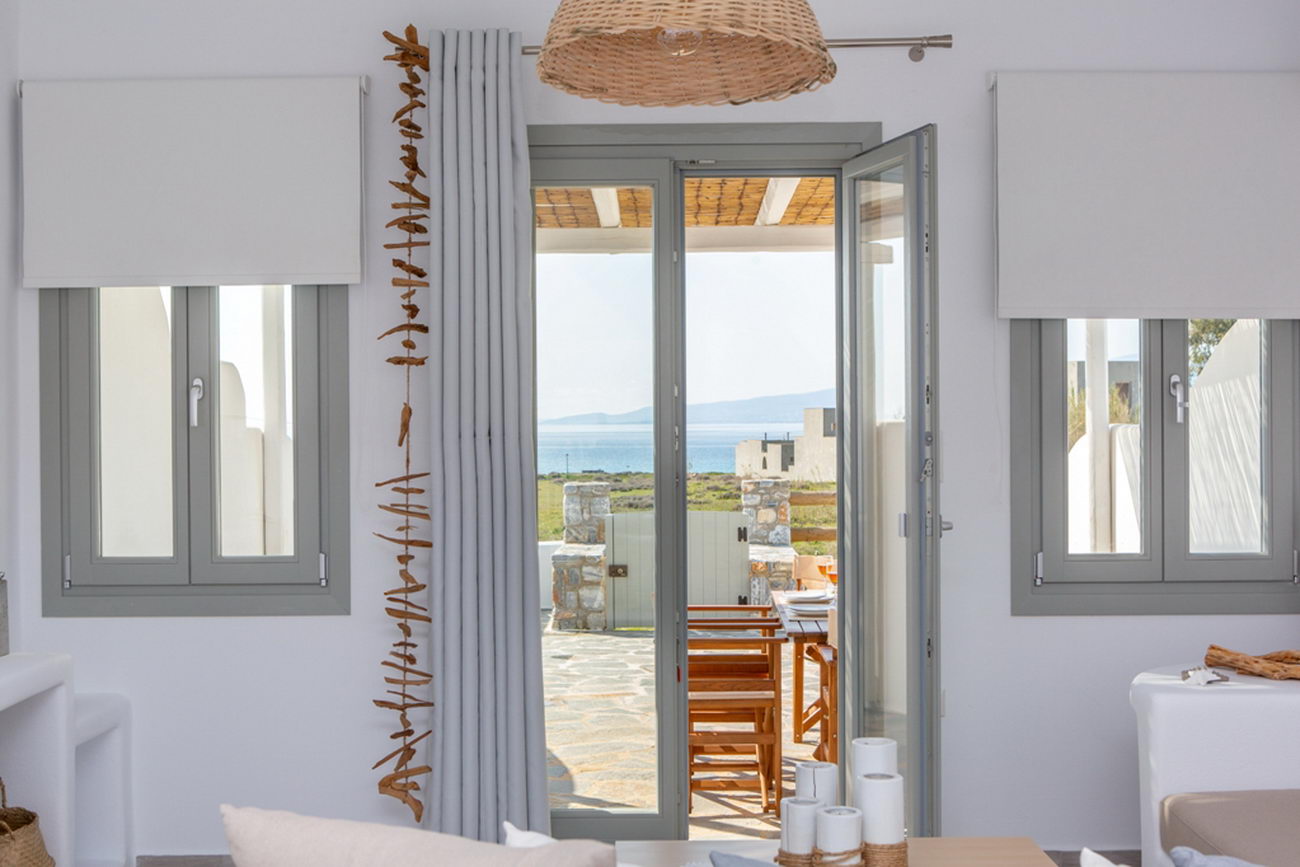 Top holiday home with every comfort, the house is new and well equipped.
Heike
Italy
Heike
Booking
Villa Nausicaa
Villa Mimosa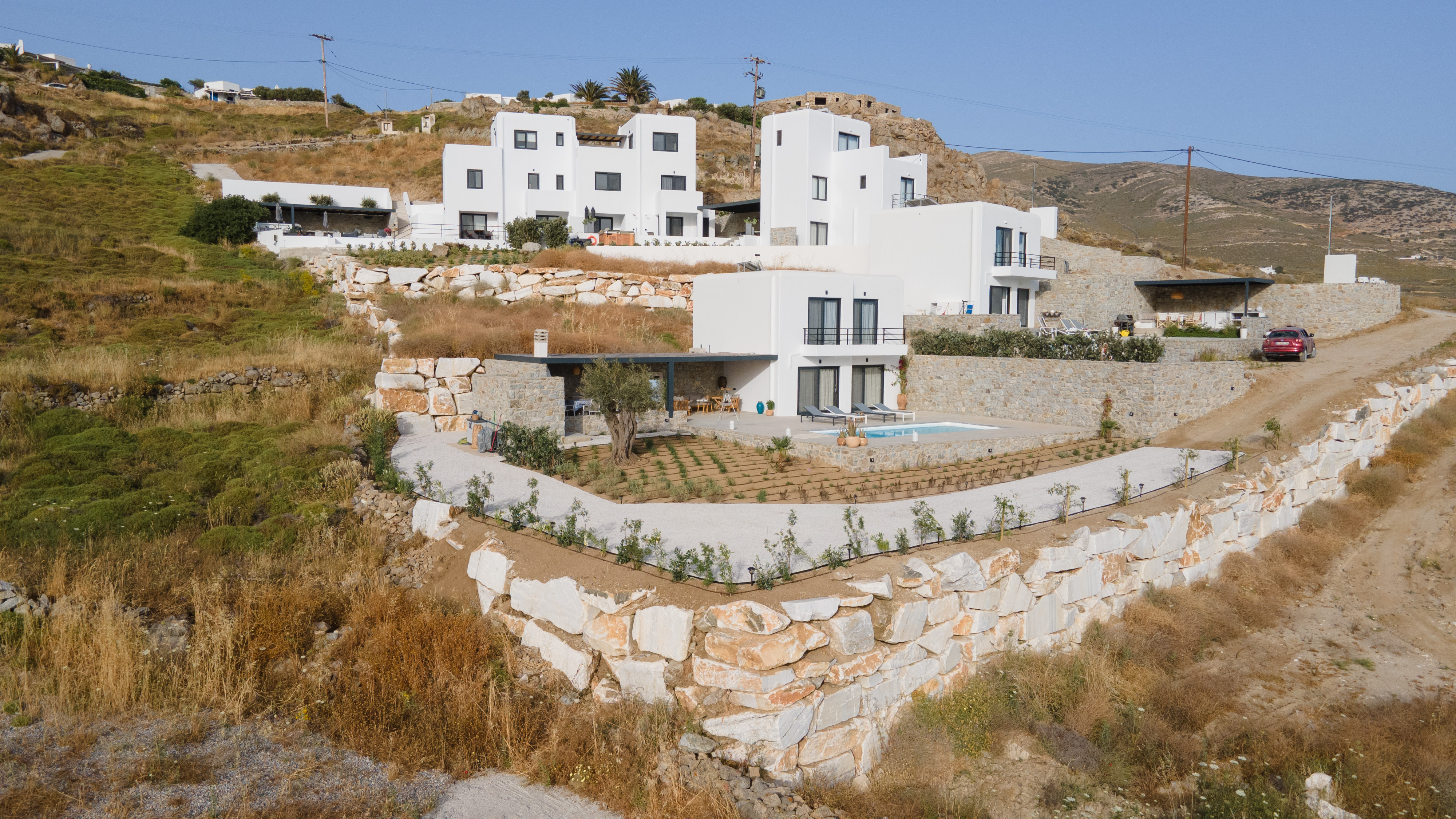 We had the most wonderful time at villa mimosa! The villa is truly beautiful, in a stunning and peaceful location. Effi was lovely, and always easy to communicate with. We are already discussing our next visit, and will most definitely stay at the villa again!
July 2022
Juli, Wales, United Kingdom
Juli
VRBO
Villa Mimosa
Villa Mimosa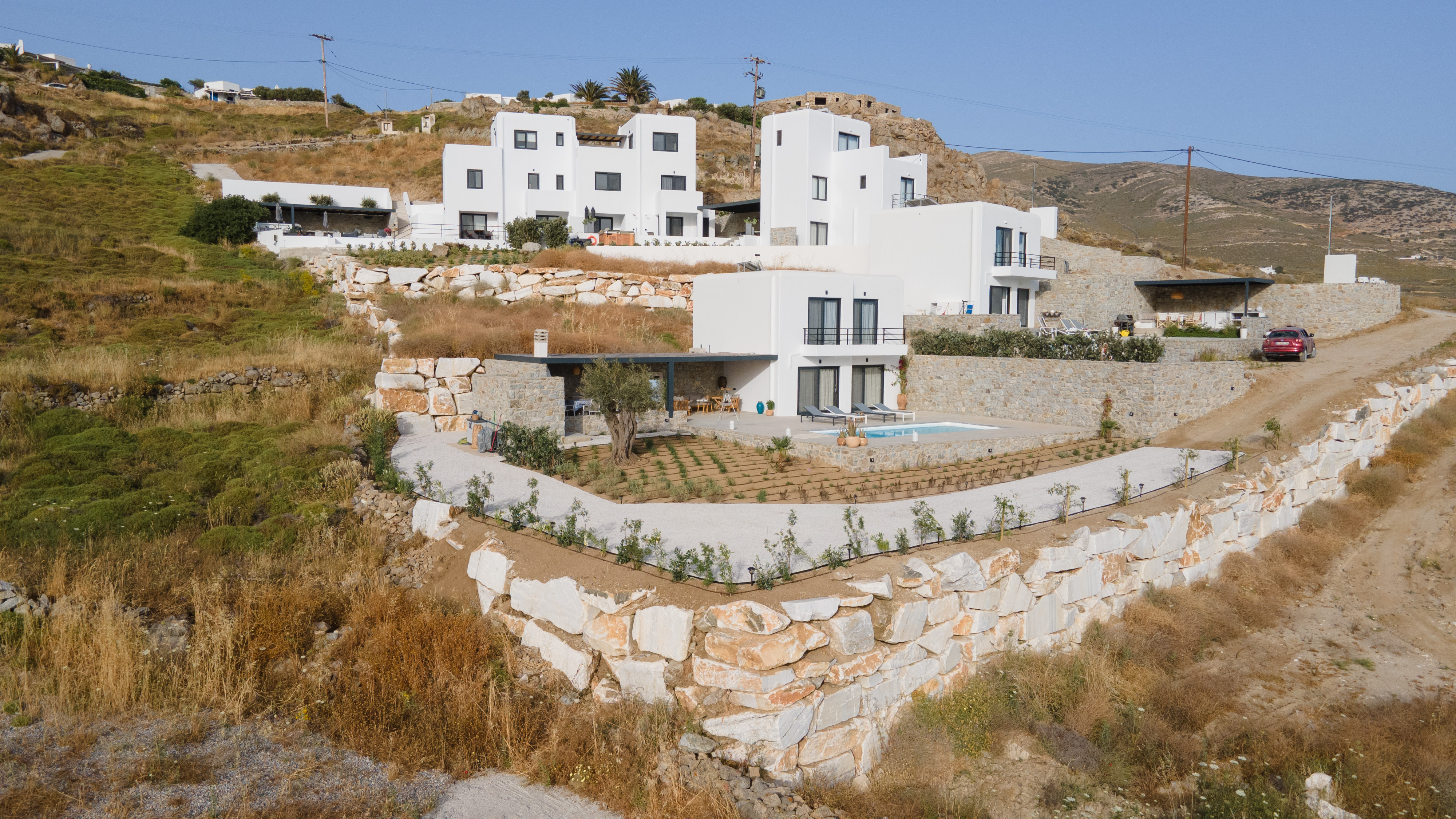 Amazing property with stunning views- very clean brand new property with a modern decor. The outdoor living area made our stay impeccable. If you are looking for a quiet area to enjoy the views this is it. A car is necessary but everything was a close drive away, in particular the spectacular beaches. Would not hesitate to return. Thanks to Efi for a great stay!
July 2022
Stefania, Brossard, Canada
Stefania
Airbnb
Villa Mimosa
Beach Street No.1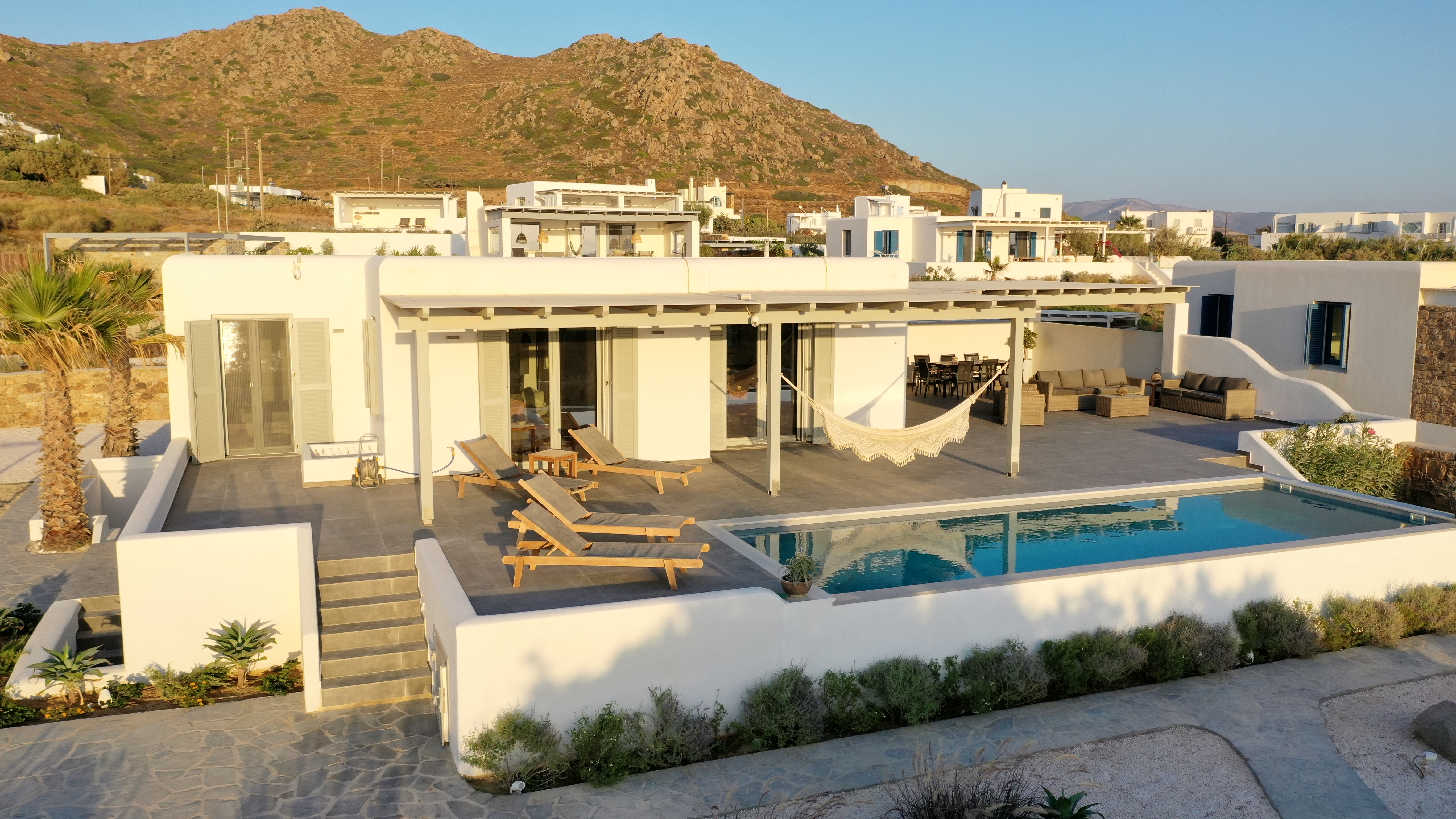 Amazing views and cleanliness. The hosts were very professional!
August 2022
Demetrios
Demetrios
Airbnb
Beach Street No.1
Casa Magnifica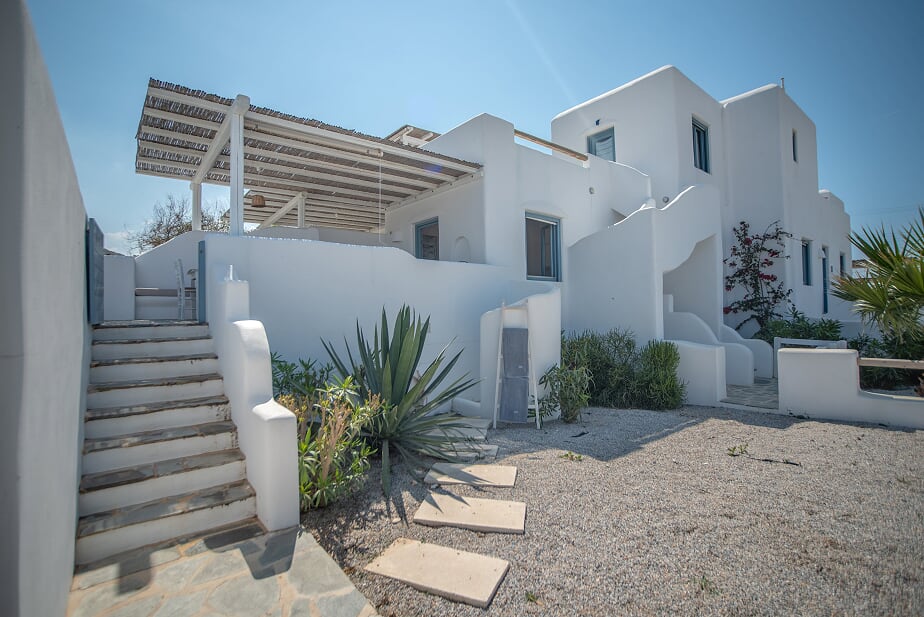 We traveled from the US and met up with our Swedish friends in Greece for a week stay in Naxos. We enjoyed the property with 3 distinct living areas. The two downstairs entrances are accessed from the main living floor by going outside and down a few steps.
This was fine for our group which was adults and teenagers – everyone was happy with the living space, and the private jacuzzi. The pool was shared but we did not see other guests more than once or twice.
The property is located in a fairly windy part of Naxos (the beach a few min walk is dedicated to kite surfers) Again not a problem even when dining together outdoors as the breeze kept us cool.
The fastest route is a long an unpaved road. You'll want to rent a car AND get the extra insurance as it's quite easy to accidentally scratch or ding your car as your travel around the island.
Stayed Jun 2022
Sidney M.
Sidney. M.
VRBO
Villa Magnifica
Casa Magnifica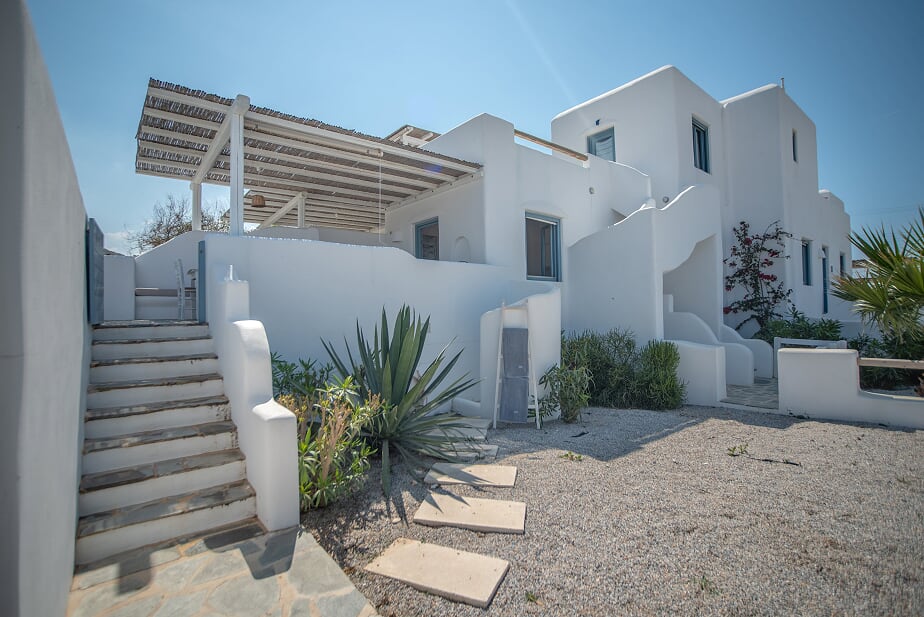 Great Property Just Outside The Old Town. We really enjoyed the property and location. The lower units have a separate entrance which is great for multiple families looking for separation. Each has two bedrooms, shower, and washing machine. The middle level has the kitchen and additional two bedrooms and bathrooms. Top level is different unit but you still get some sunset/kite boarding views from the patio area. The private outside area is amazing with sinks, fridges, and huge dining table. The pool is shared but we enjoyed meeting our neighbors while swimming. Property management was awesome and responsive to questions. Showers are very small and beds are firm but overall still happy with our stay. You definitely need a rental car to get around the island.
Stayed Aug 2022
Bret C. Capistrano Beach
Bret. C.
VRBO
Villa Magnifica
Casa Magnifica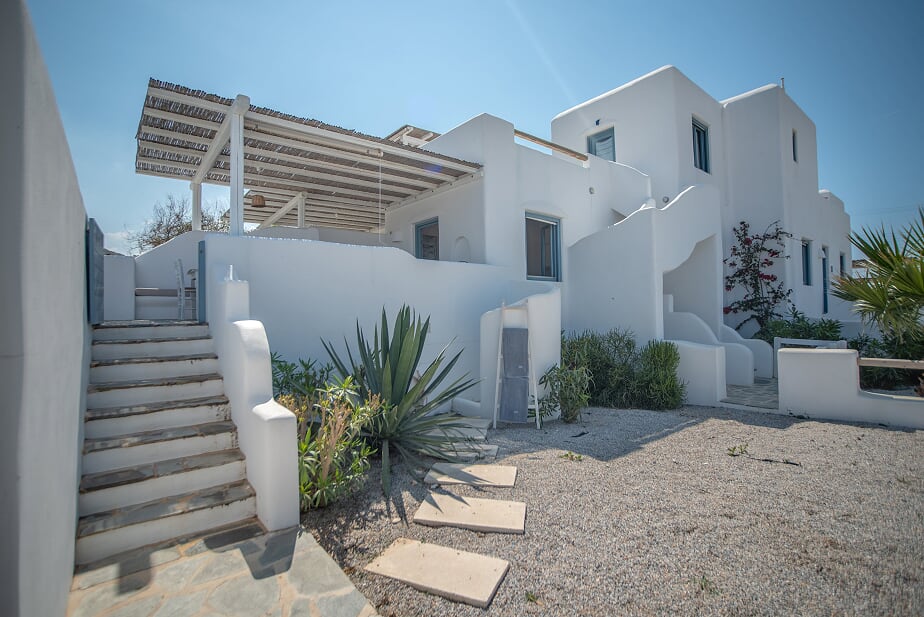 Excellent property. Very well located and equipped. The hosts are very attentive to any need.
August 2022
Francisco
Francisco
Airbnb
Villa Magnifica
Casa Magnifica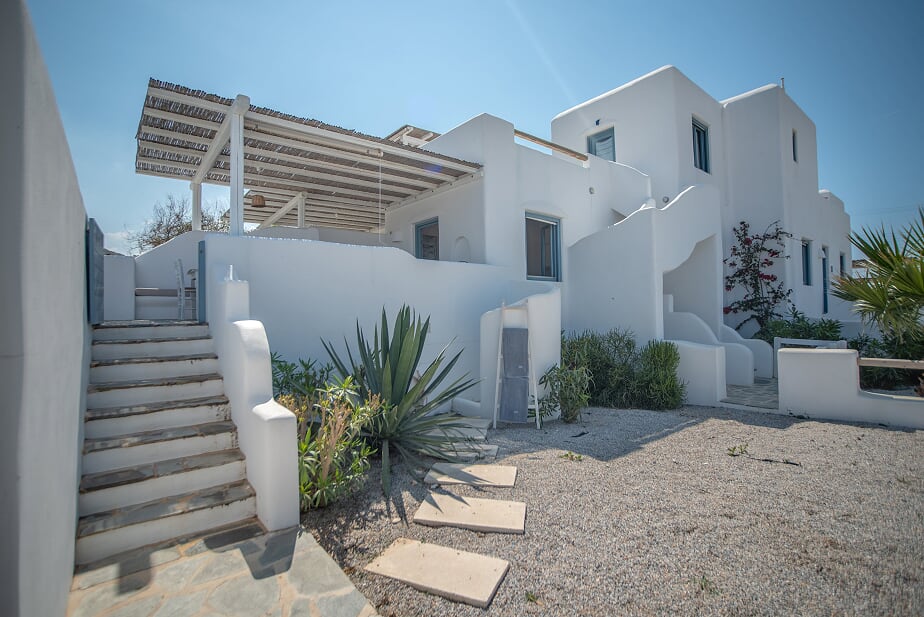 Magnificent. The location is perfect less than 100m from the beach. No overlook. There aren't many people (pampa). The house is quite functional and the equipment is correct. The exterior is great; in the end, we spend most of your time there. The pool is shared but everything is going great. An exceptional sailing site. Everyone is friendly, Restaurants are good and still affordable. Feel free to move a little bit in the surrounding small villages. Possibility of visiting the island of Paros during the day (after the bus boat to Naoussa) Very good communication with the hosts.
August 2022
Philippe, Marseille, France
Philippe
Airbnb
Villa Magnifica
Villa Galani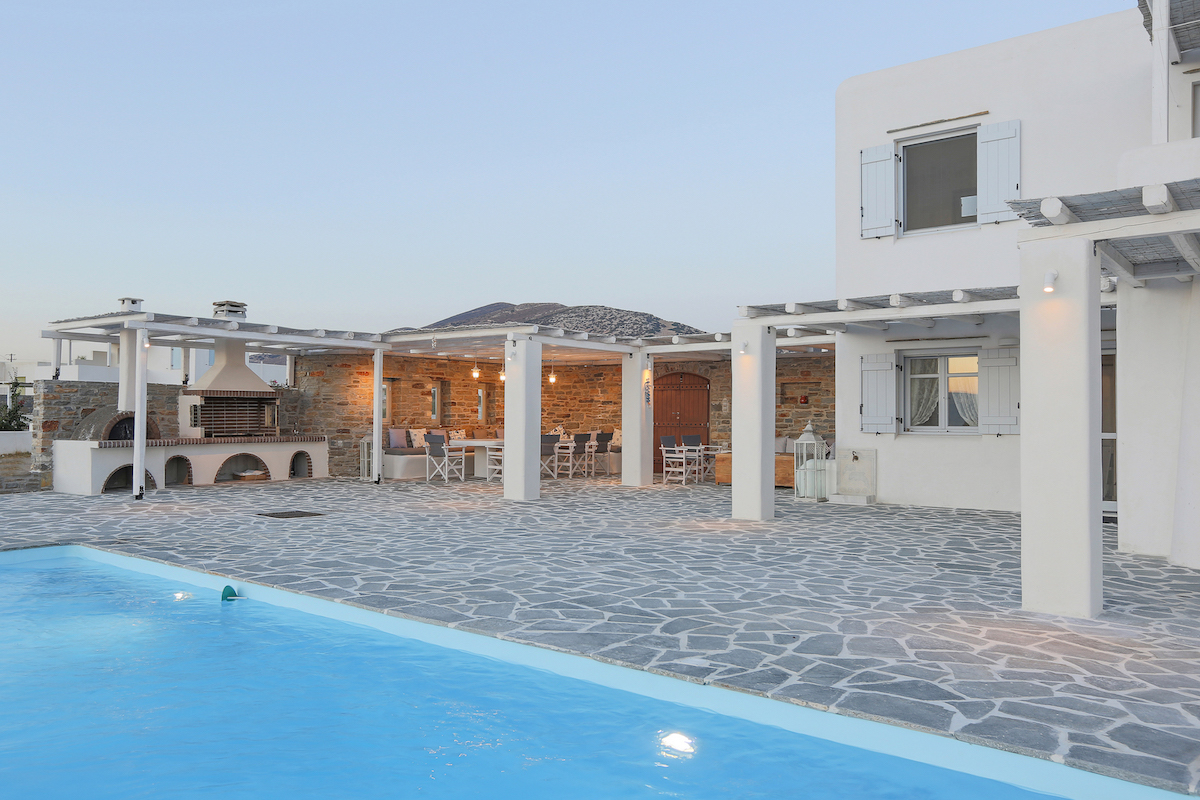 The whole team at Naxos Blue are wonderful. From the moment I reserved the house for my group of 7 friends and myself, Naxos Blue was there to help us with everything from car rental, yachting day trip, and private chef suggestions, to things as basic as super market location tips and the best beaches to go to on any given day. The house was just as described in the post and photos, and perfect for a group of friends to have a fantastic trip to Naxos. The owner even brought over some fresh vegetables from her garden to us on the first day. I highly recommend this listing, especially for a group of friends or a family to stay in.
July 2022
Maria, Washington, DC
Maria
Airbnb
Villa Galani
Villa Galani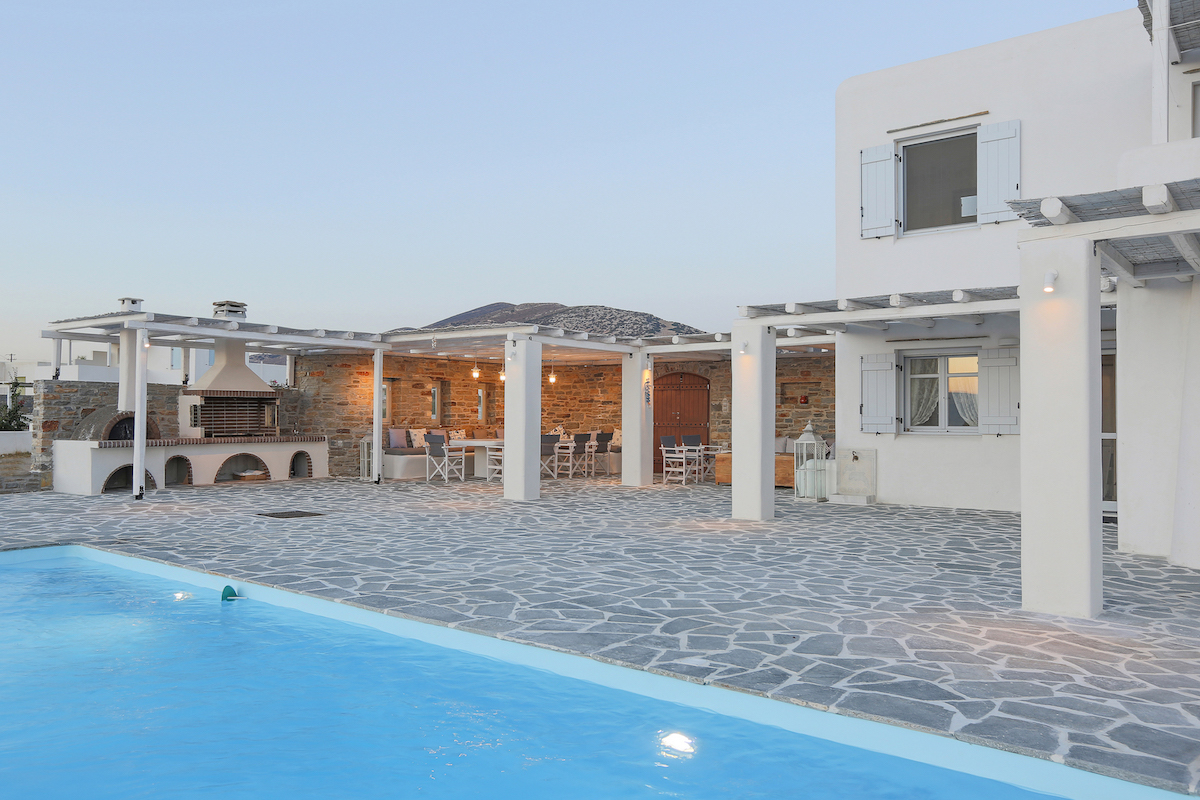 August 2022
We had a wonderful week at the villa. Fantastic for a multi-generational trip including two younger children who loved the pool. The villa was really clean and well equipped and the outside area generally was perfect for enjoying evening drinks and dinners and watching the sunset. The local beach is stunning (like all the beaches we visited on Naxos) and undeveloped versus other beaches like Plaka – making a nice contrast. You do need a car to be able to explore and if you wanted to eat out a bit more in the evening too. We tried one local taverna we found that was walkable from the property but ate in otherwise. The management of the property and Maria (who lives on site but you wouldn't know unless you needed something) were both really helpful and great communication throughout the booking. We had a really lovely holiday and enjoyed Naxos – spending a week before in Plaka with friends which we also rated highly. We had a brilliant holiday and would stay again.
Emma, London, United Kingdom
Emma
Airbnb
Villa Galani
Villa Agapui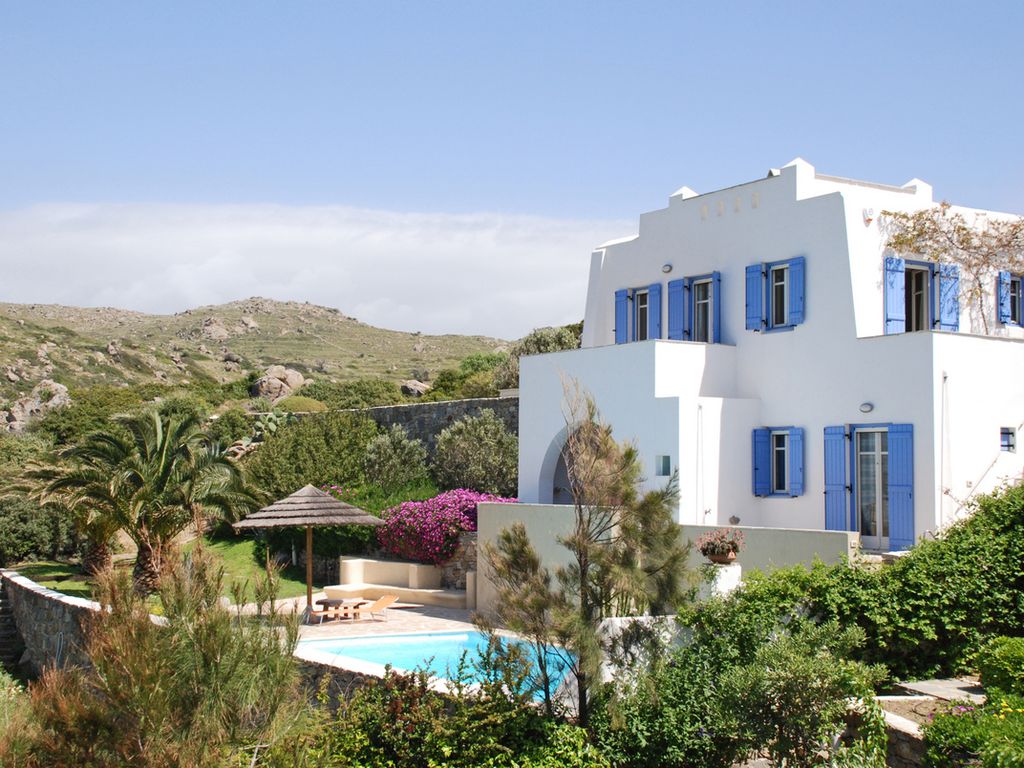 Villa Agapui, Orkos area Naxos Island
August 2022
Very nice setting and we'll keep the address. Very good stay.
Isabelle
Isabelle
Airbnb
Villa Agapui
Perla Casa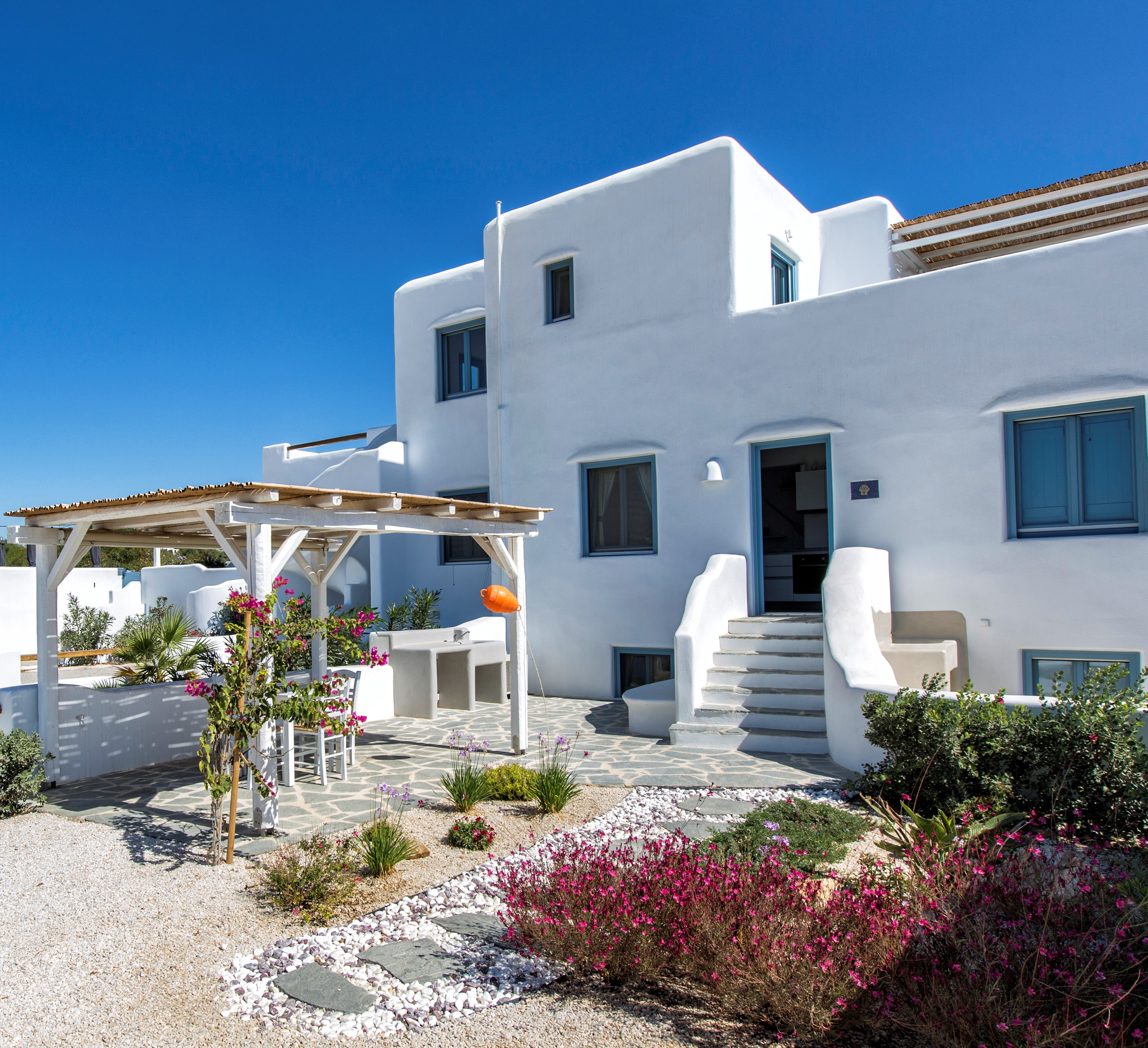 Amazing place made exceptional by an incredibly knowledgeable friendly and highly responsive team managing the property.
10/10
Spotless. well maintained, well designed, well located.
Lisa UK.
Lisa
Booking
Perla Casa
Perla Casa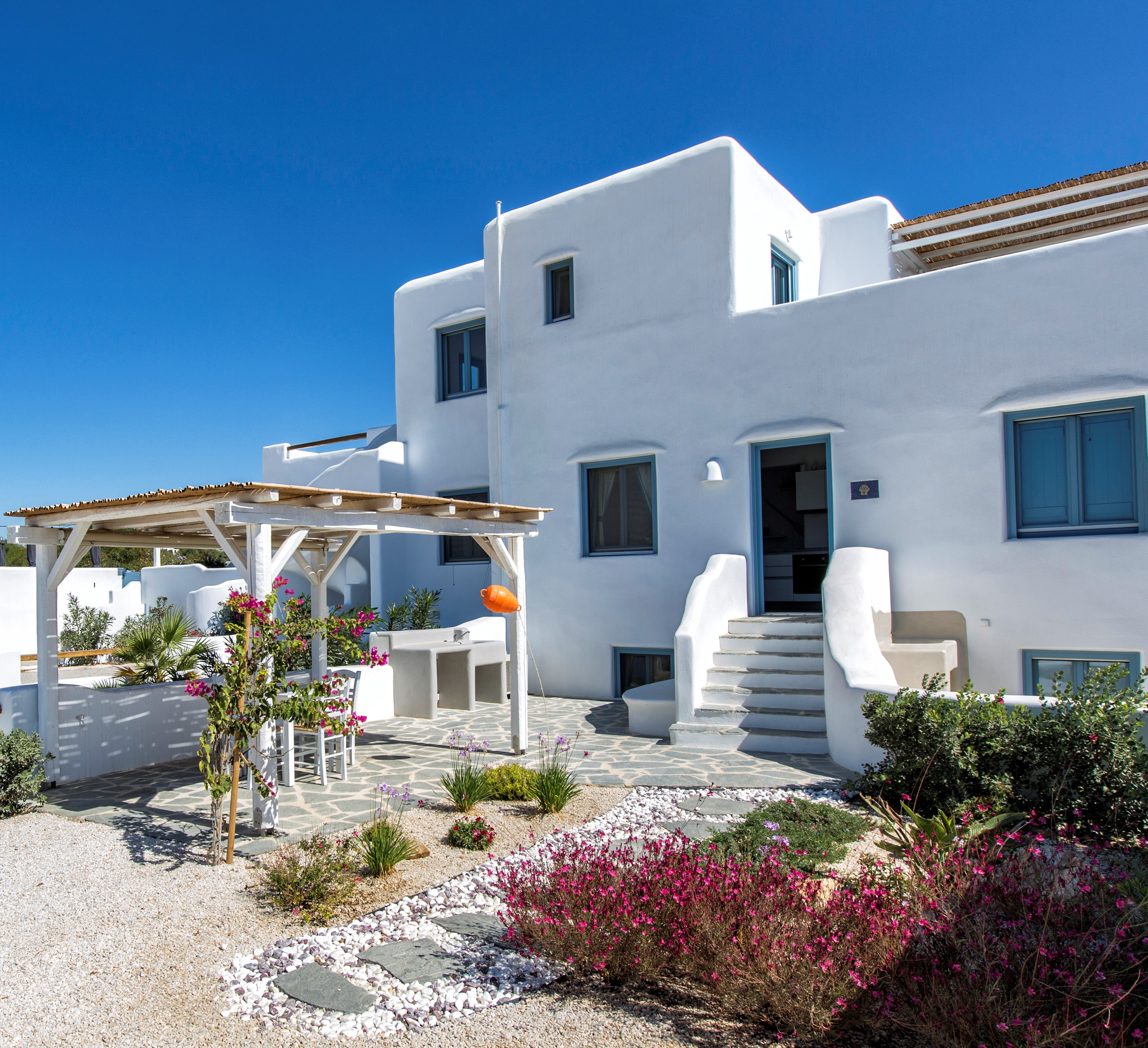 July 2022
The house is at a great location and has all the amenities you need. It was clean and it had a nice outdoor area with dining table and chairs to relax or eat. Great bakery only 5 minutes away! The big donuts are amazing. Nice family run gyros place near and very cheap, self serve. Also 2 other nice restaurants, Kontos and Talassea. Both reasonably priced, Kontos slightly cheaper. They have 1/2 litre home made wine for 5 euro and it was good. You can see the sunset from both restaurants and they are right at the beach. Besides kite surfing beach there is another beach in the other side with chairs and umbrellas which is very enjoyable.
Maurice, Ottawa, Canada
Maurice
Airbnb
Perla Casa
Perla Casa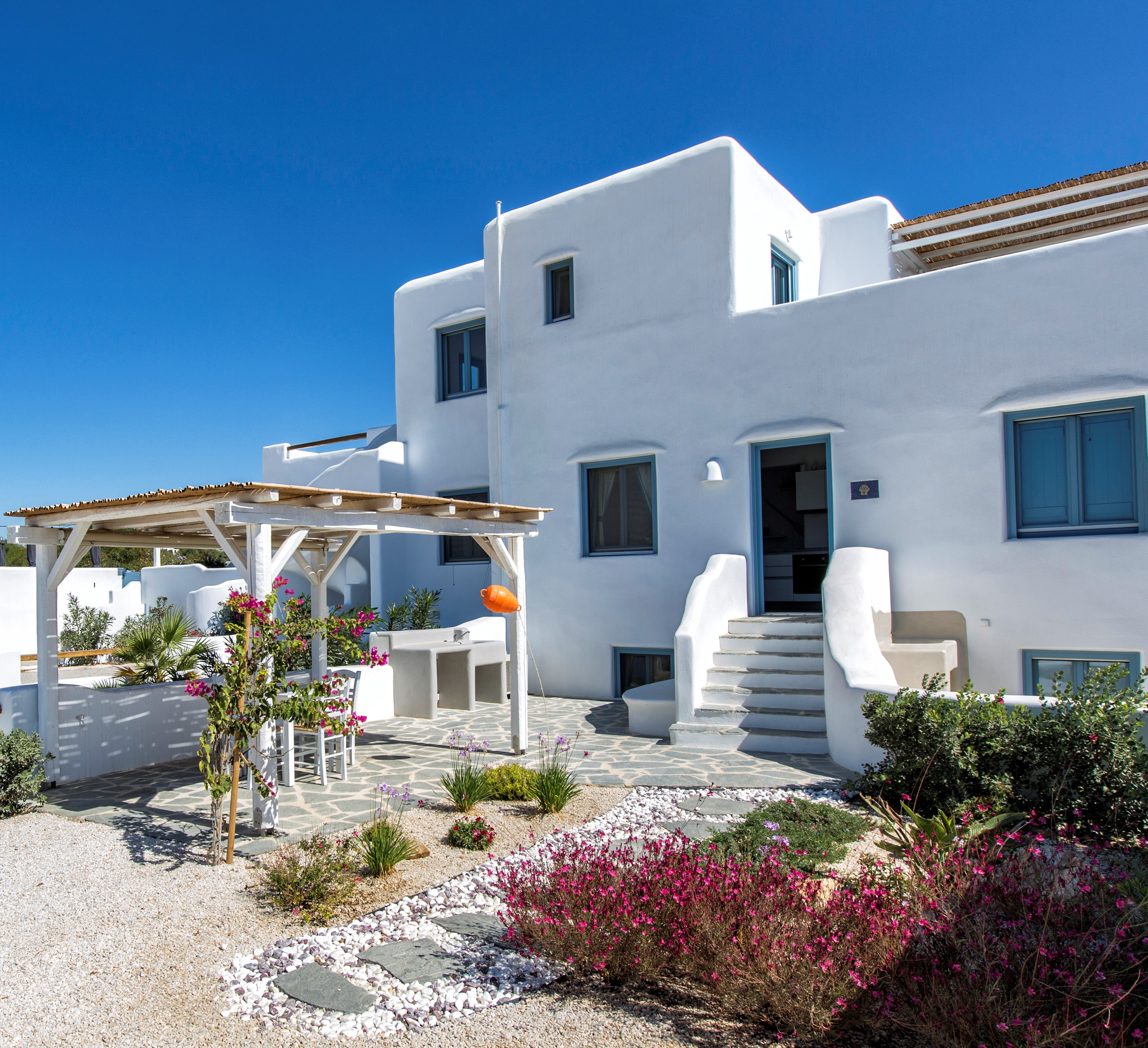 August 2022
EFI was amazing they are so responsive and gracious THANK YOU
Translated from English
Stacilyn, New York, NY
Stacilyn
Airbnb
Perla Casa
Villa Divaria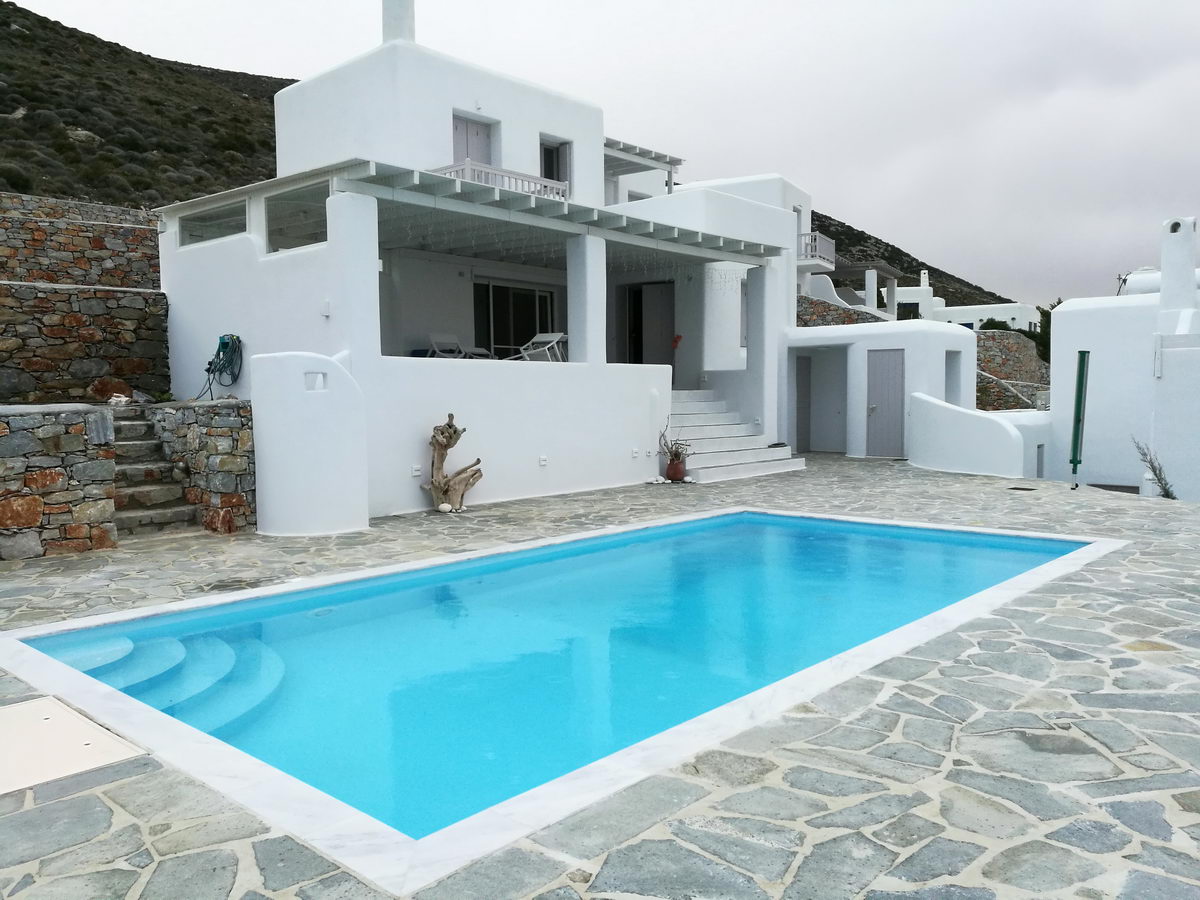 August 2022
House ideally located 10 minutes from the kite spot with all the comforts and splendid views. Great stay.
Caroline E.P.
Airbnb
Villa Divaria
Villa Glyfadas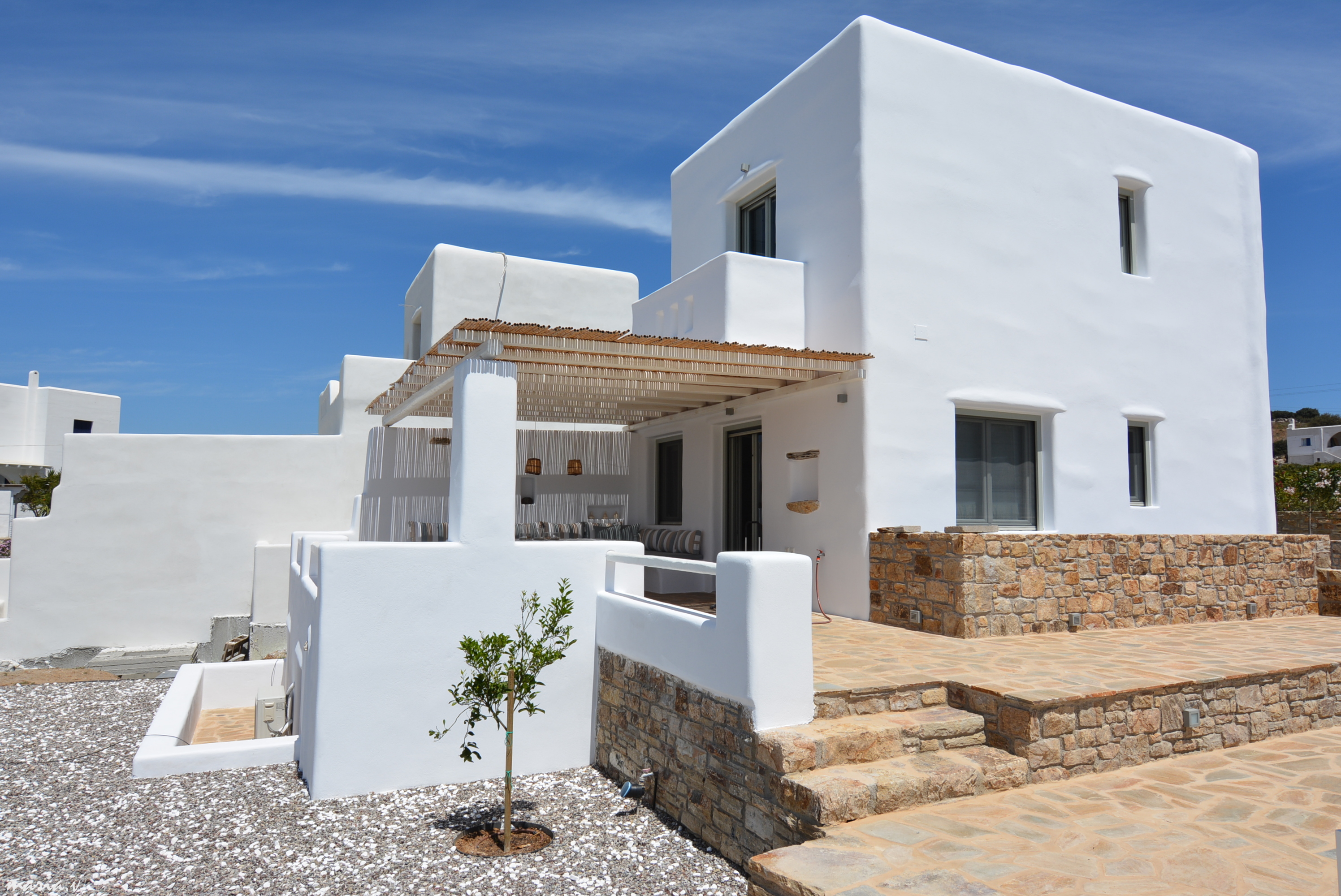 July 2022
We had a wonderful stay in this beautiful home close to the ocean. There are plenty of great spaces for relaxing and dining outside and the house is also nicely furnished and was spotlessly clean. We especially appreciated the communication and responsiveness of the hosts, they are top notch!
Misty, Amman, Jordan
Misty
Airbnb
Glyfadas Villa
Villa Thija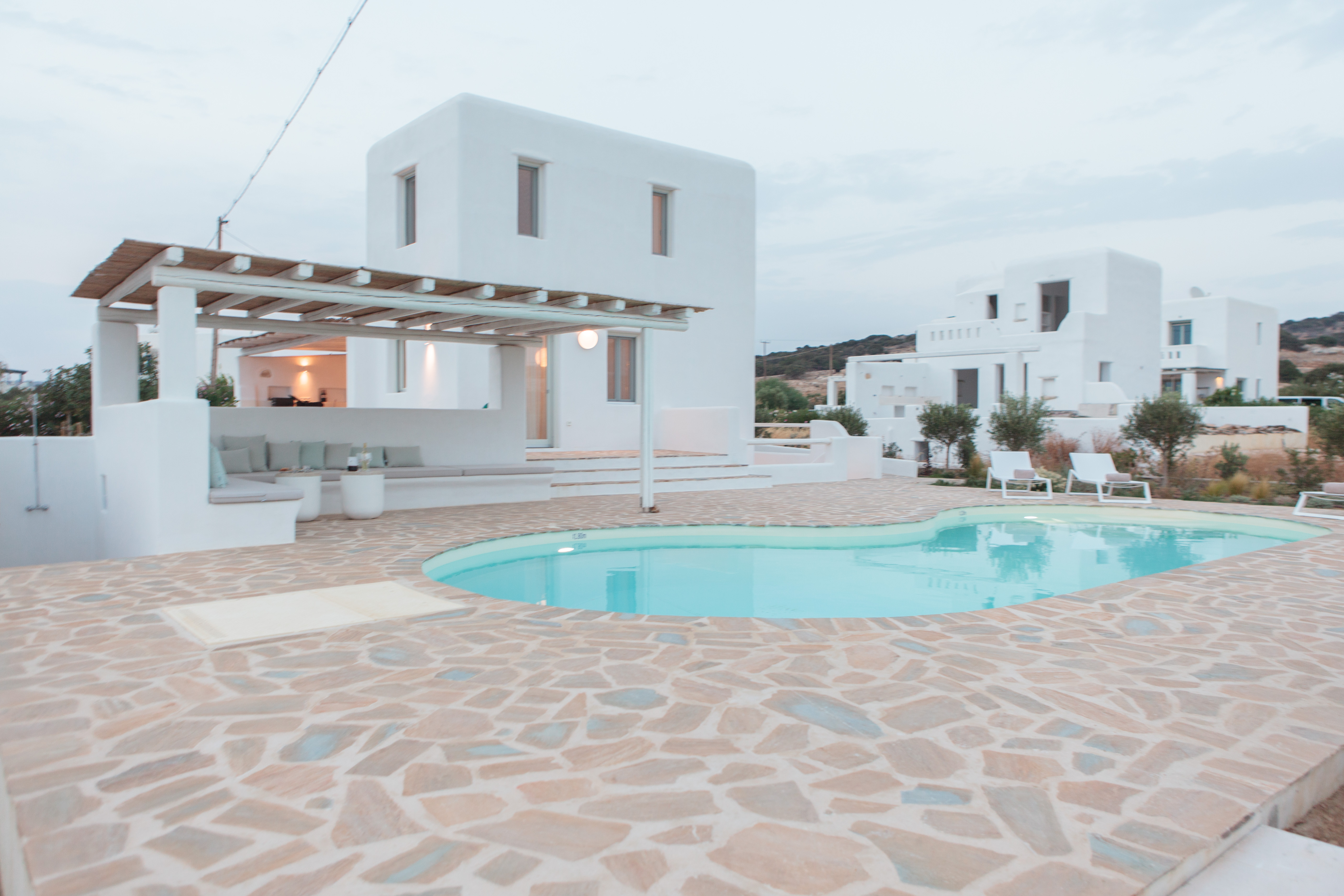 Stayed Jun 2022
Sean E.
We had a lovely week on Naxos at the property. Close to a number of different beaches and far from the more crowded areas of Placa and Naxos Port
The property was well appointed and we really enjoyed the pool. There a a number of excellent local restaurants within walking distance or a short drive. As well as a well stocked grocery.
Maria and Flora were gracious and helpful with the check in process and even let us hang around on our final day while we waited for a late flight off the island.
Thank you. Published 26 Jun 2022
Sean.E.
VRBO
Villa Thija
Villa Thija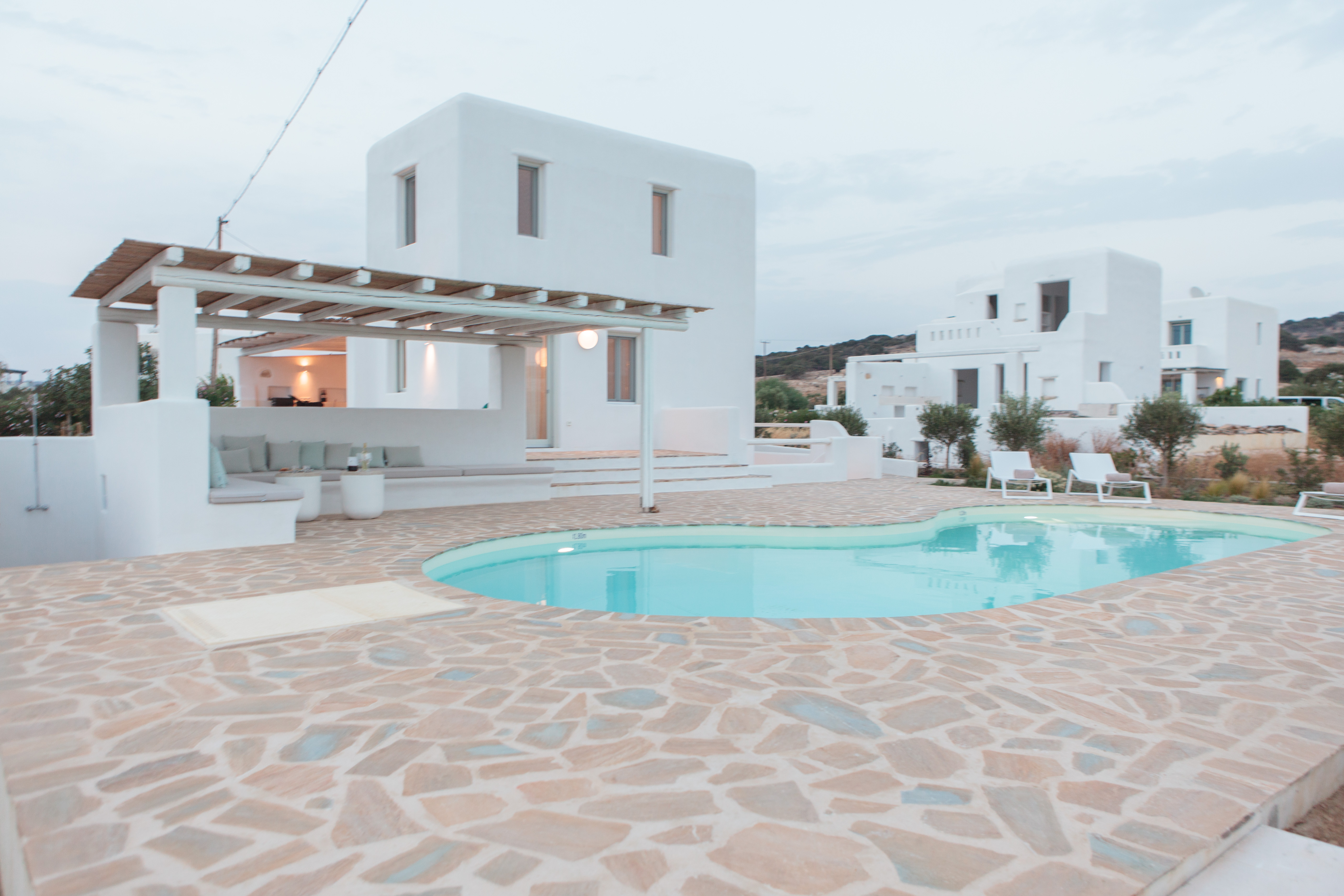 VILLA THIJA, ILLICIT.
July 2022
We couldn't have asked for anything more from our stay at Villa Thija! The villa is spotless and beautifully presented, soft furnishings and quality linen gave it that extra special luxe feeling. Very well equiped kitchen and laundry. The villa easily accommodated two families, with a great layout ample bathrooms and two outdoor sitting areas creating an easy flow and space for 9 guests. The flowering gardens and magical sunsets were an absolute bonus! Can't thank our host enough for her easy communication and all the incredible tips that made our trip to Naxos a 10/10!!!!!!
Amy
Airbnb
Villa Thija
Villa Thija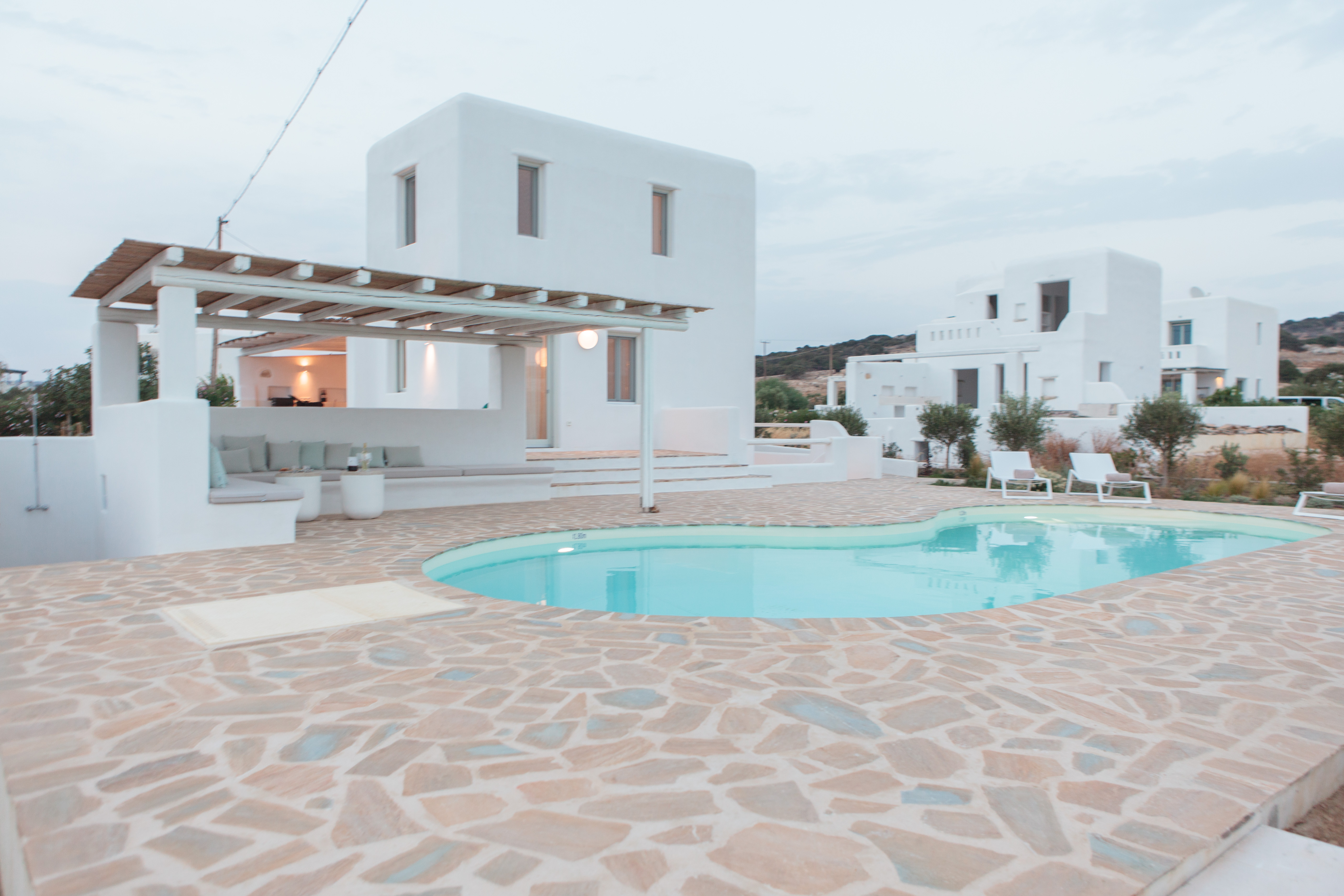 July 2022
Fantastic spot in Naxos! We were a group of 9 (5 adults, 4 kids ages 10,10,13 and 14). We had plenty of room for everyone. The pool and view are wonderful. We had our host arrange a chef for dinner…
Megan
Megan
Airbnb
Villa Thija
Villa Thija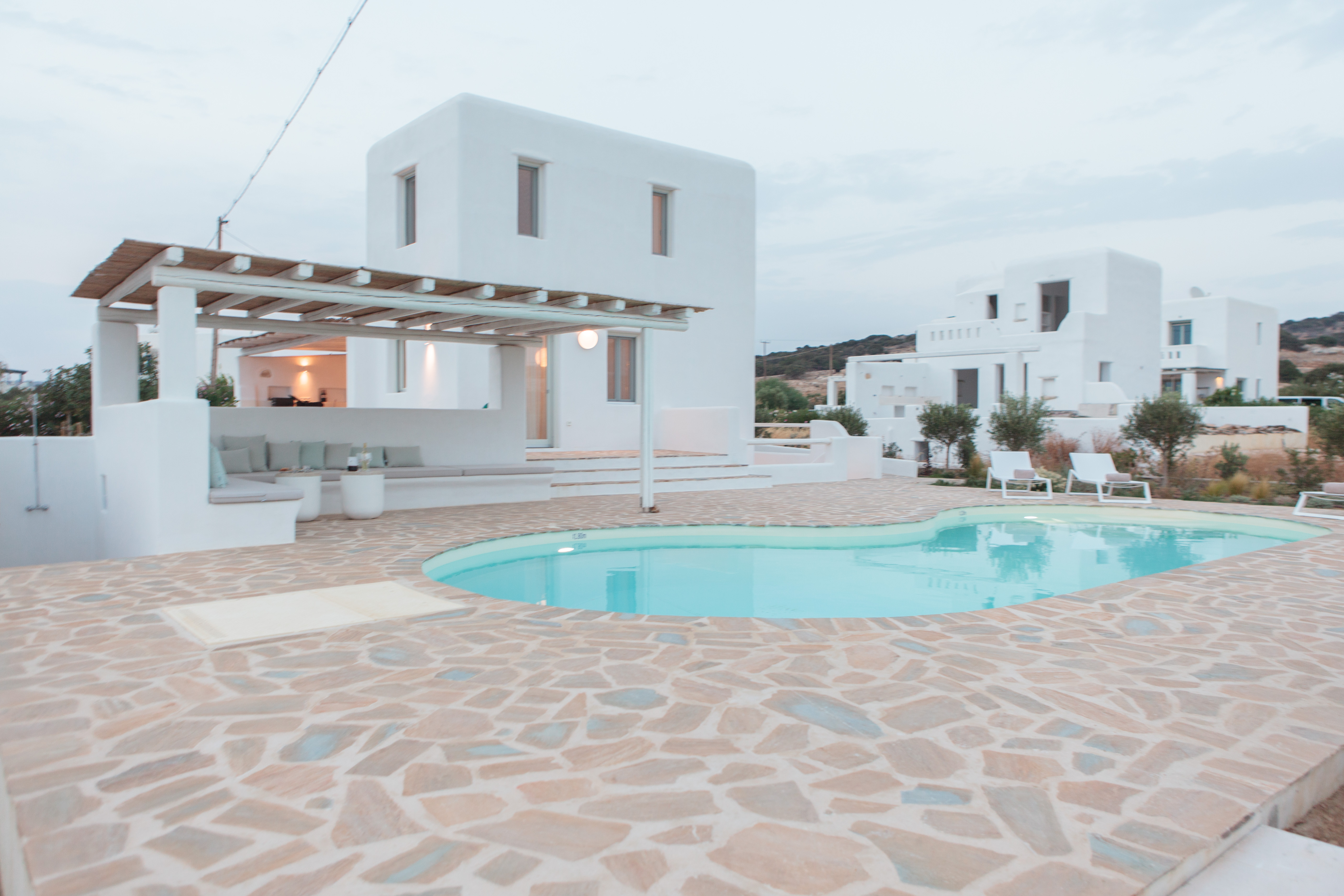 VILLA THIJA, ILLICIT.
August 2022
A must if you are planning to go to Naxos. Outstanding location.
Paul, Montreal, Canada
Paul
Airbnb
Villa Thija
Villa Thija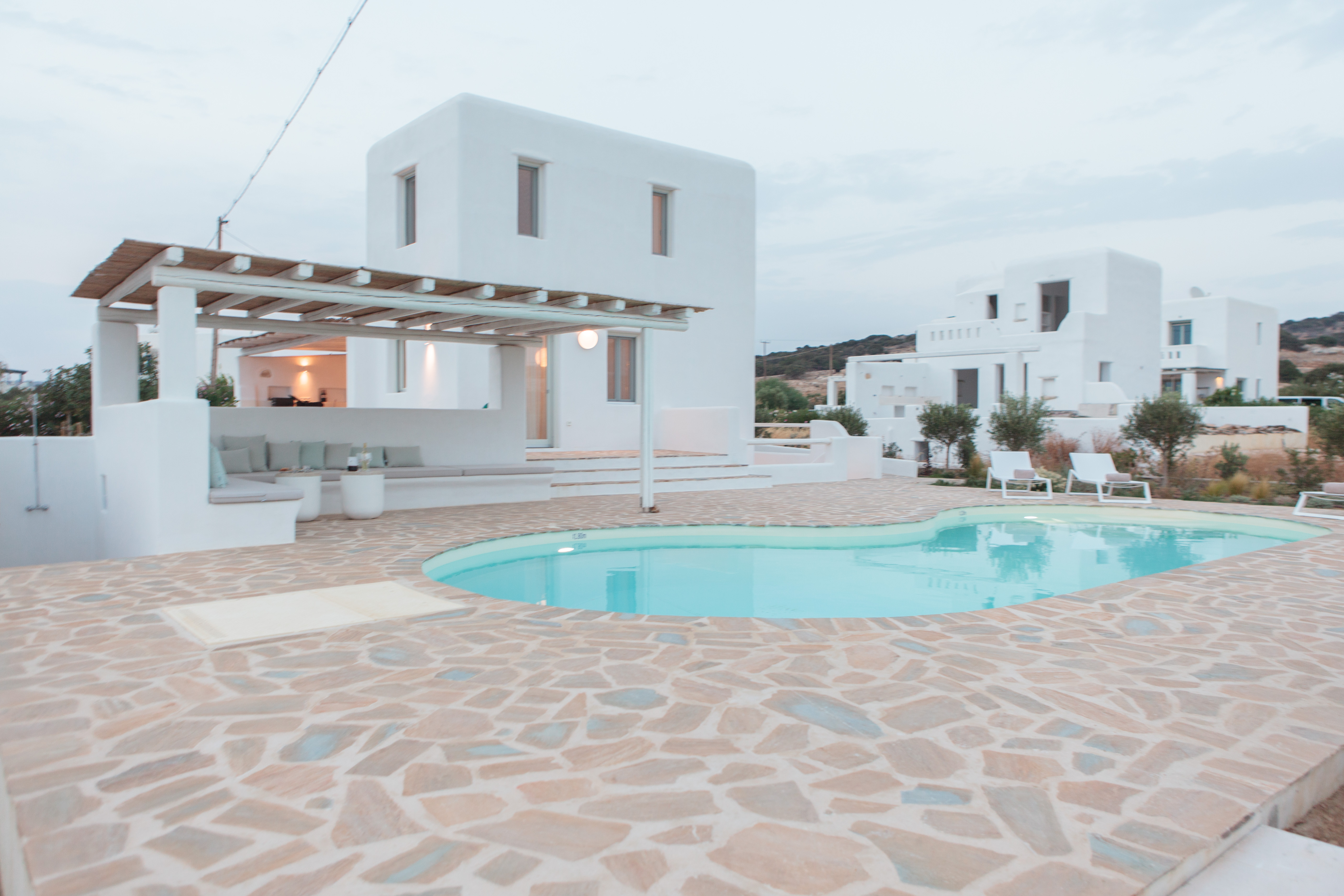 VILLA THIJA, ILLICIT.
August 2022
This Airbnb was absolutely perfect. I cannot say enough positive about it. The pool and outdoor area are incredible to use. Everything was spotlessly clean and very high quality in the Airbnb.
Raphael, Montreal, Canada
Raphael
Airbnb
Villa Thija
Villa Salt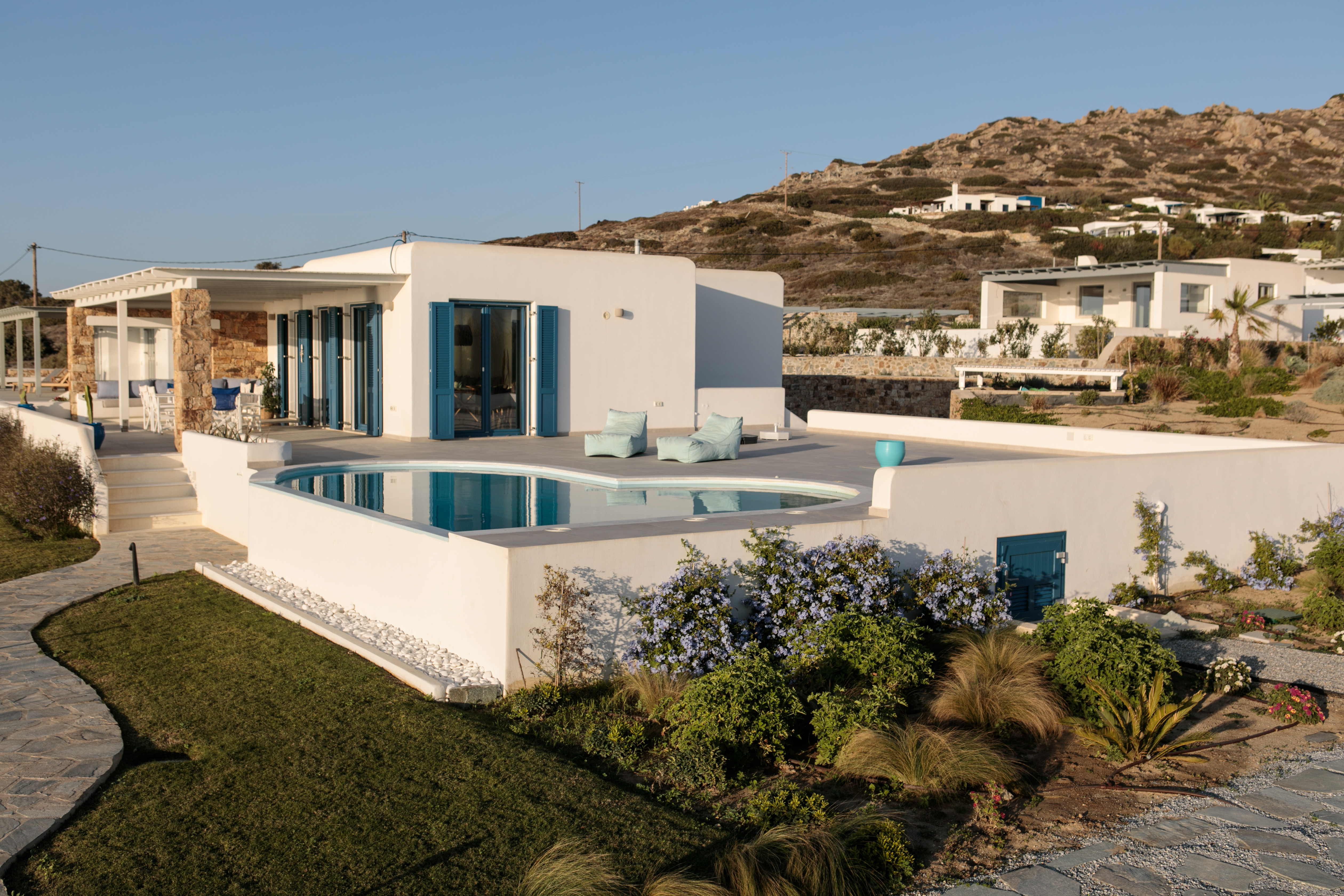 VILLA Salt, stunning sea and beach views.
August 2022
Great stay!
Igor, New York, NY
Igor
Airbnb
Villa Salt
Villa Salt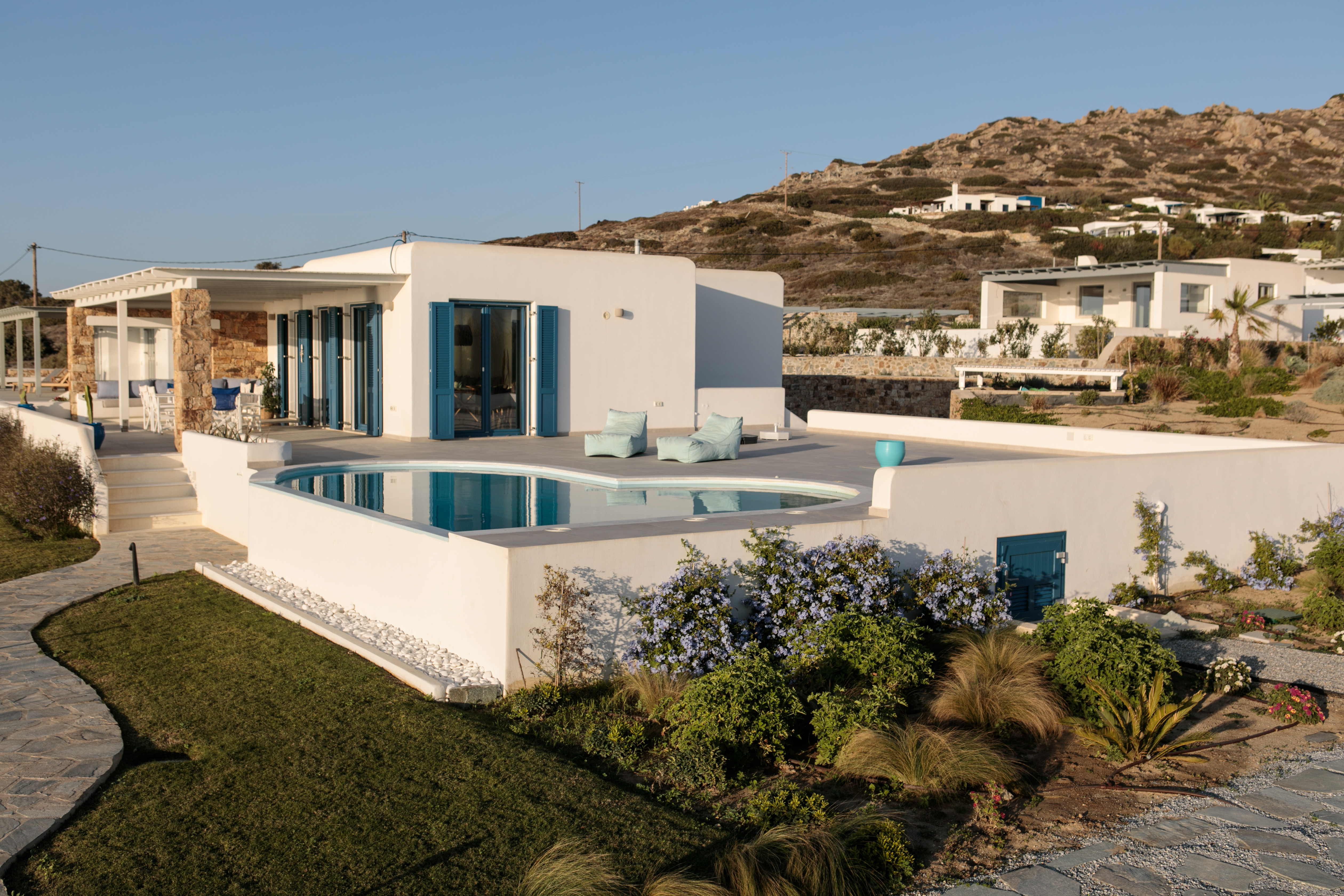 Villa SALT, Stunning sea and beach views.
September 2022
This villa was wonderful. We loved our stay. Hosts were very communicative and provided great recommendations. The views were beautiful!
Nuverre, Ferndale, MI
Nuverre
Airbnb
Villa Salt
Villa Salt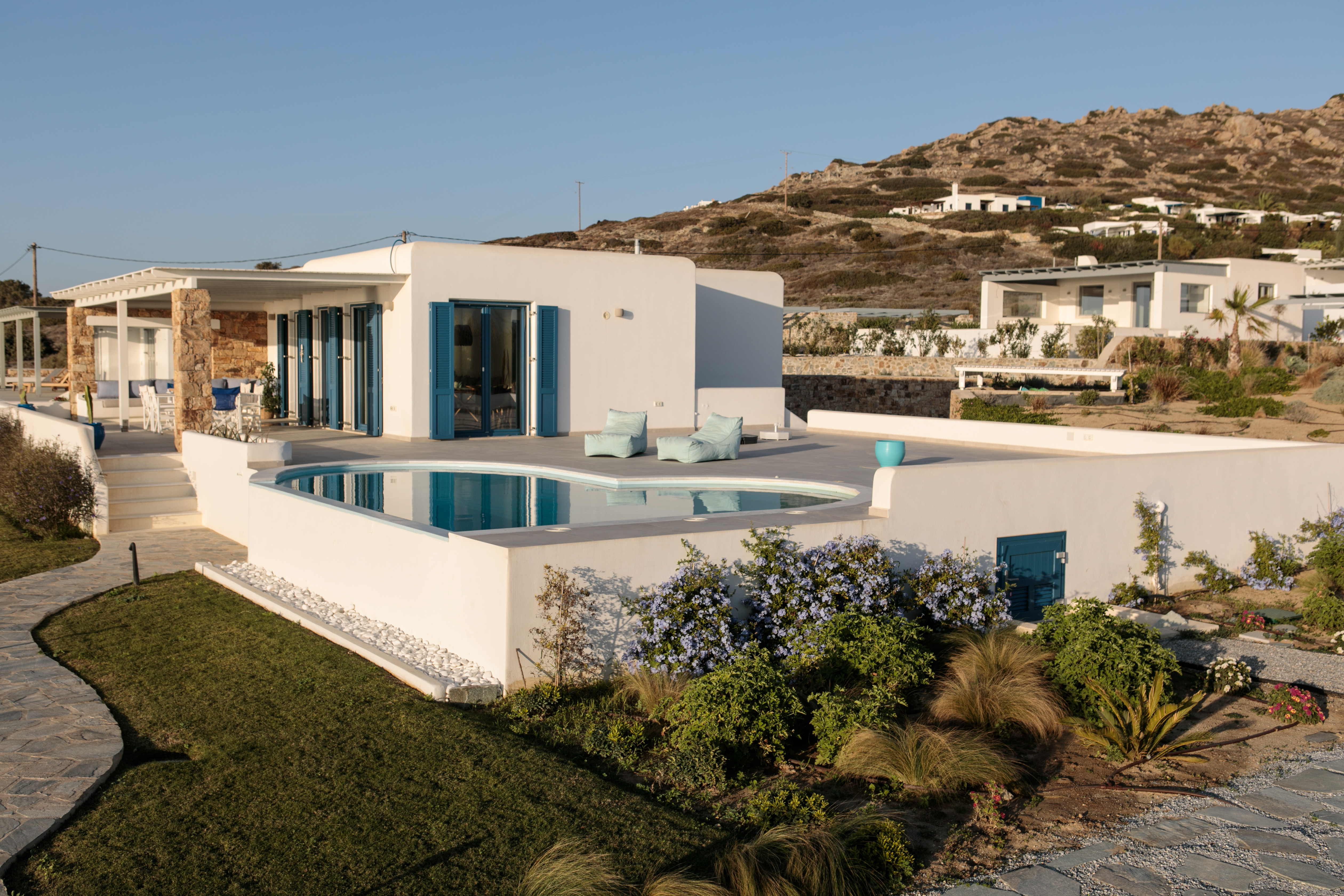 Stunning sea and beach views stunning sea
Lovely villa, beautiful position and view. Highly recommended to all.
Gavin, Cape Town, South Africa
Gavin
Airbnb
Villa Salt
Villa Spilia
Lovely stay- wonderful hosts; beautiful views; lovely decor inside and out; convenient both to town and to the best beaches. Pricey but as always you get what you pay for. Highly recommended.
Nik, New York, NY
Nik
Airbnb
Villa Spilia
Villa Spilia
Awesome place built right into the mountain not for from Naxos town. You'll need a car, but not much more to enjoy your stay here.
Jon, San Francisco, CA
Jon
Airbnb
Villa Spilia
Villa Andalusia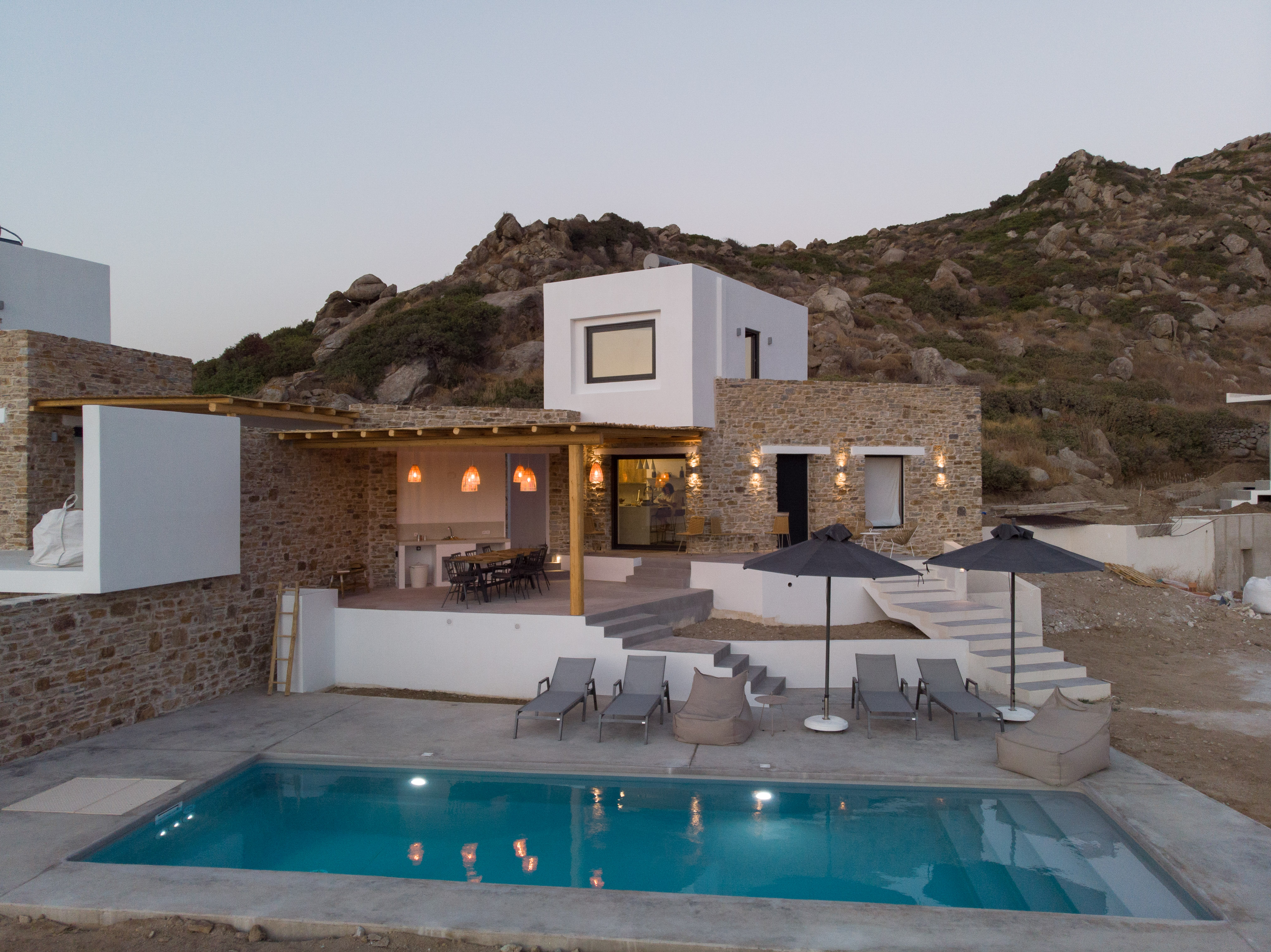 Amazing
5/5 Stayed Aug 2022
Great pool and beach access right at the end of the driveway! Beach is very calm, a great swimming beach and has a beach bar to rent chairs and get drinks and snacks. Location a little remote with the exception of the neighboring villas but good restaurants within a 10 – 15min drive. Overall a great villa.
Carlie.P.
VRBO
Villa Andalusia
Villa Andalusia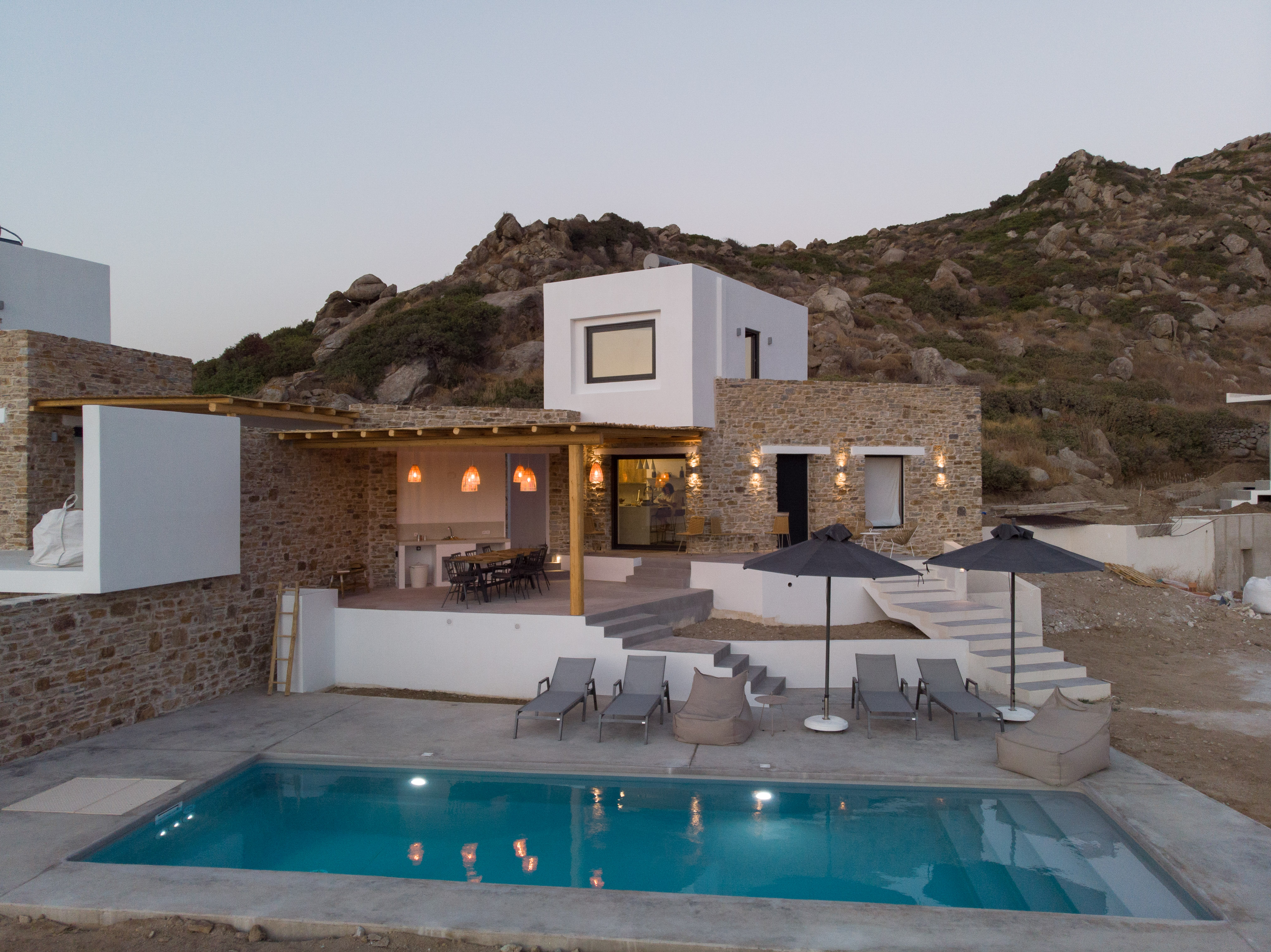 Beautiful, clean Villa just steps away from the ocean. The pool was perfect for a cool off after a long day at the beach. Perfect sunsets from patio. The Villa is modern, specious and comfortable with everything you'll need. We would recommend getting a rental car though as there are so many excellent places to explore.
David, Greenwich, CT
David
Villa Andalusia
Villa Andalusia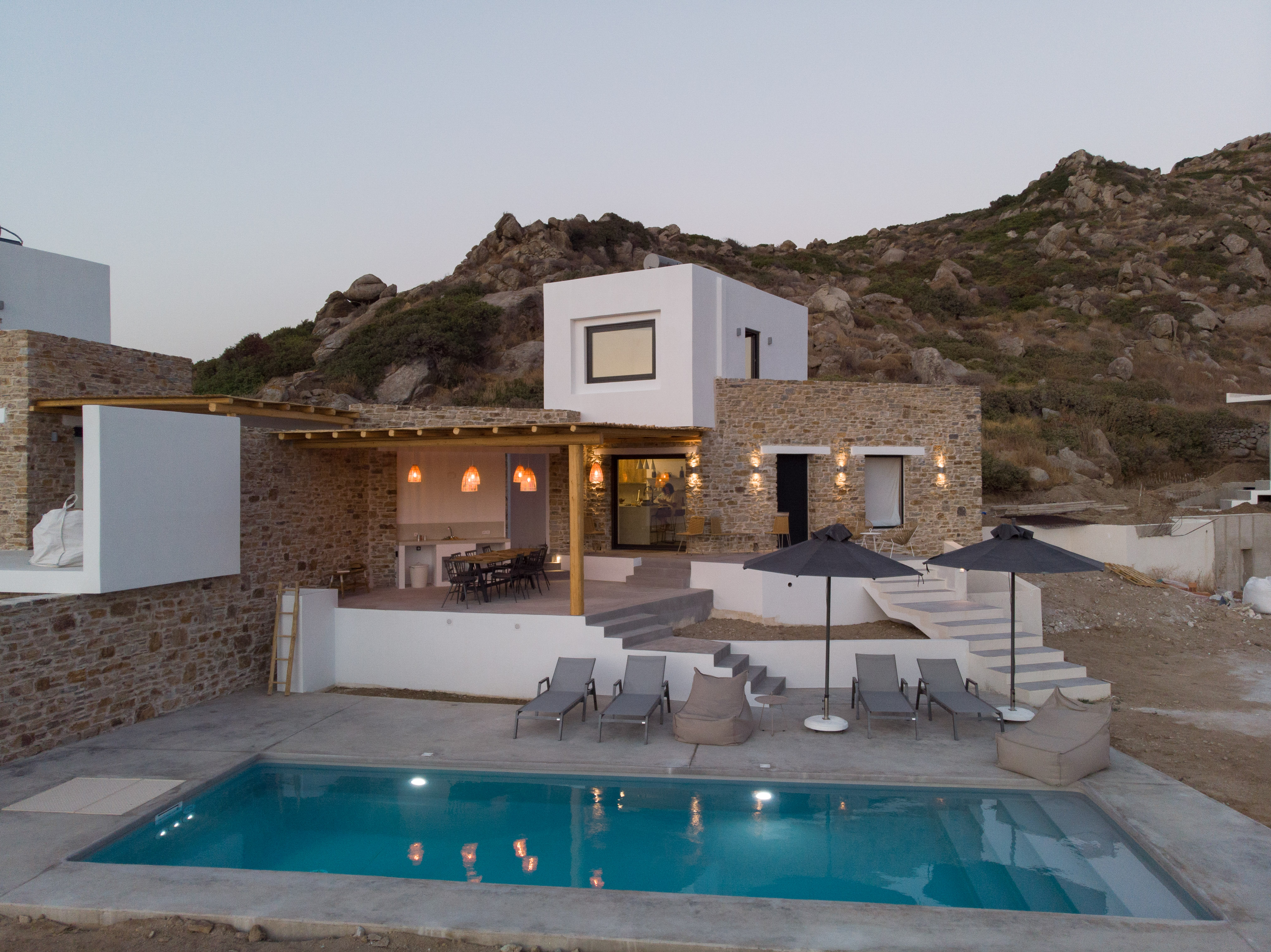 The place was absolutely terrific. Seemed to be brand new. Spotlessly clean, very well appointed, spacious. Location was excellent. We'll off the road with nice beach straight across, short walk to the small town area, and short drives to larger beach area, airport, main city. Communication and assistance with information about the island was great. Highly recommend and would stay again.
J.R
Airbnb
Villa Andalusia
Villa Andalusia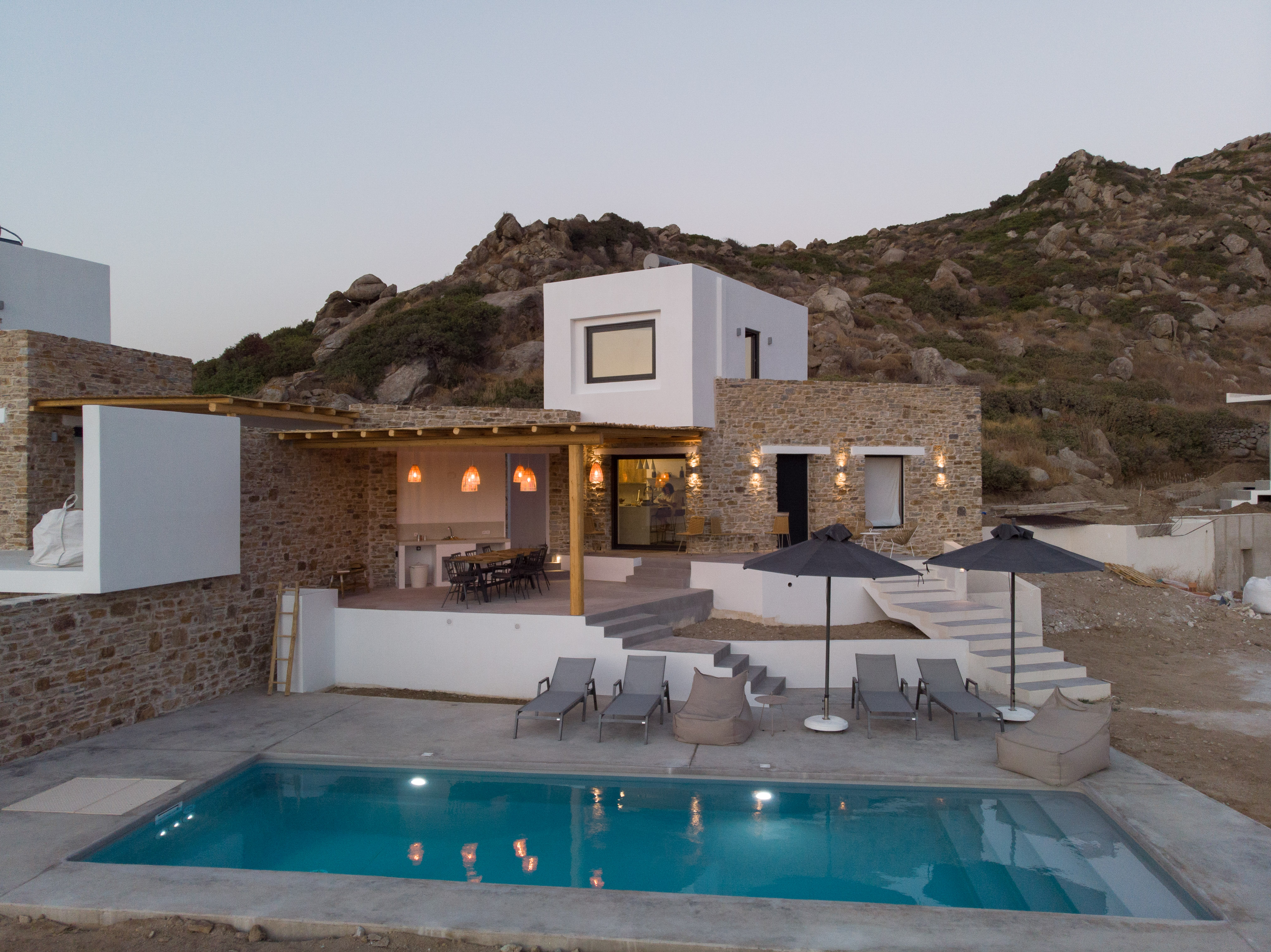 Amazing villa – the perfect relaxing getaway for a few friends! Close proximity to the beach, a supermarket, water activities, tavernas and coffee shops.
Karina
Airbnb
Villa Andalusia
Casa Famiglia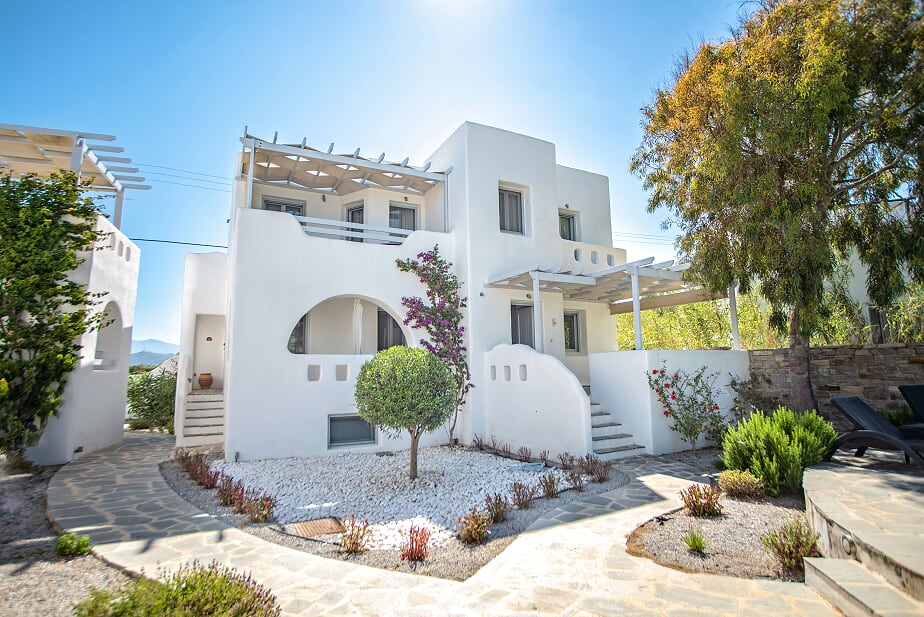 We had a great time at Stelida. Check in and out went well. Communication was really good. The pool was very welcome especially for our teens. Not heavily used while we were there. Everyone in the complex was lovely. Location was central. Walking to shops and restaurants was 10 mins as people have mentioned. Easy walk. Car is needed if you want to explore further. Can't comment on the buses as we didn't use. Loved the outdoor seating and just the general feel of the place. Private. Lots of space. Quiet.  Thanks for a great stay. Recommend.
Diana, Canada
October 2022
Diana
Airbnb
Casa Famiglia
Villa Divaria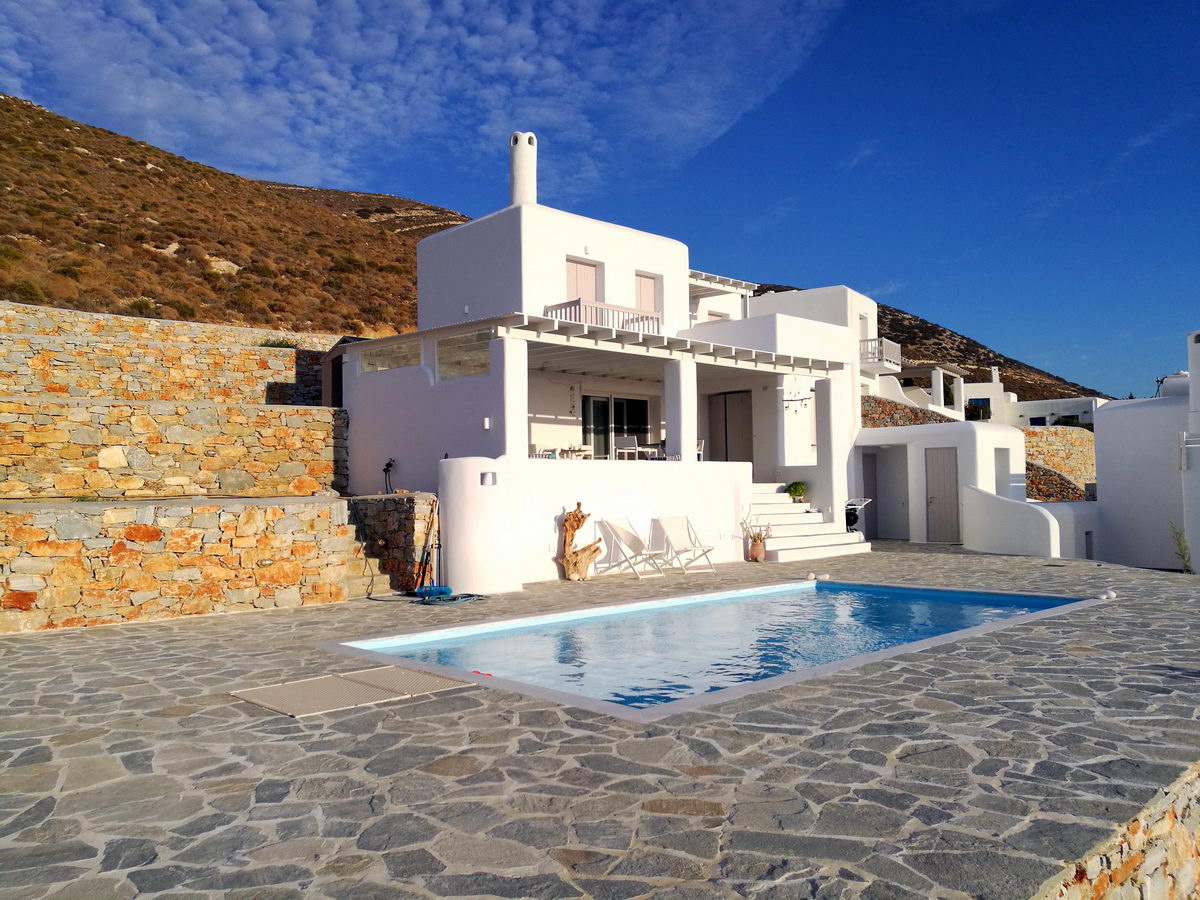 Amazing villa!
Anna
Airbnb
Villa Divaria
Perla Casa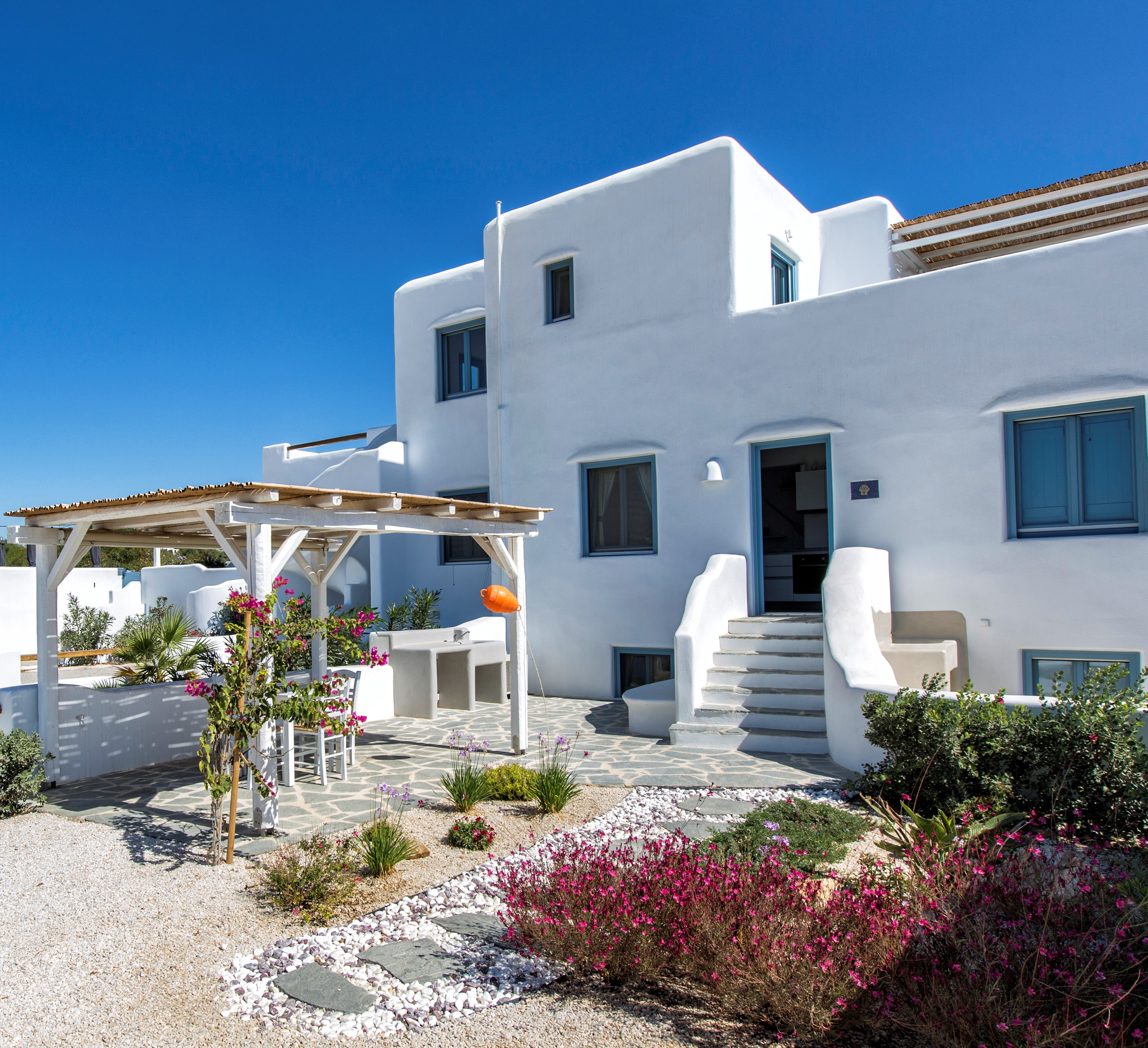 Close to the beach,shops, bakery and restaurants. Shared pool with 4 other houses but big enough area to accommodate everyone.Tidy house with everything you need all at reasonable price. Prop managers were very helpful to ordering taxi and helping us to get used to the area.
David
Home Away
Perla Casa
Villa Luna Bianca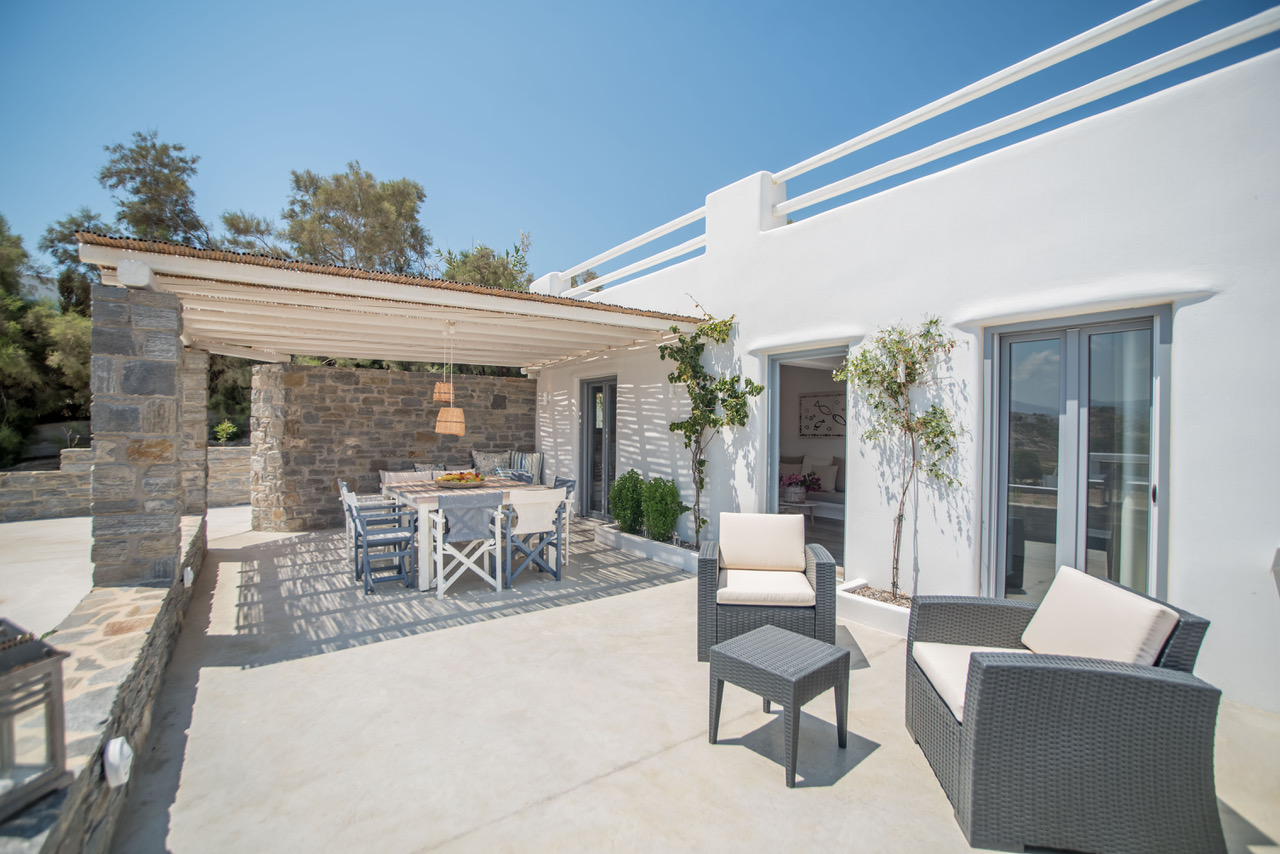 Tres belle maison, beton cire, amenage de facon sobre de tres bon gout, plusieurs espaces de détente, to terrasse.
Anonimous
Villa Luna Bianca
Villa Luna Bianca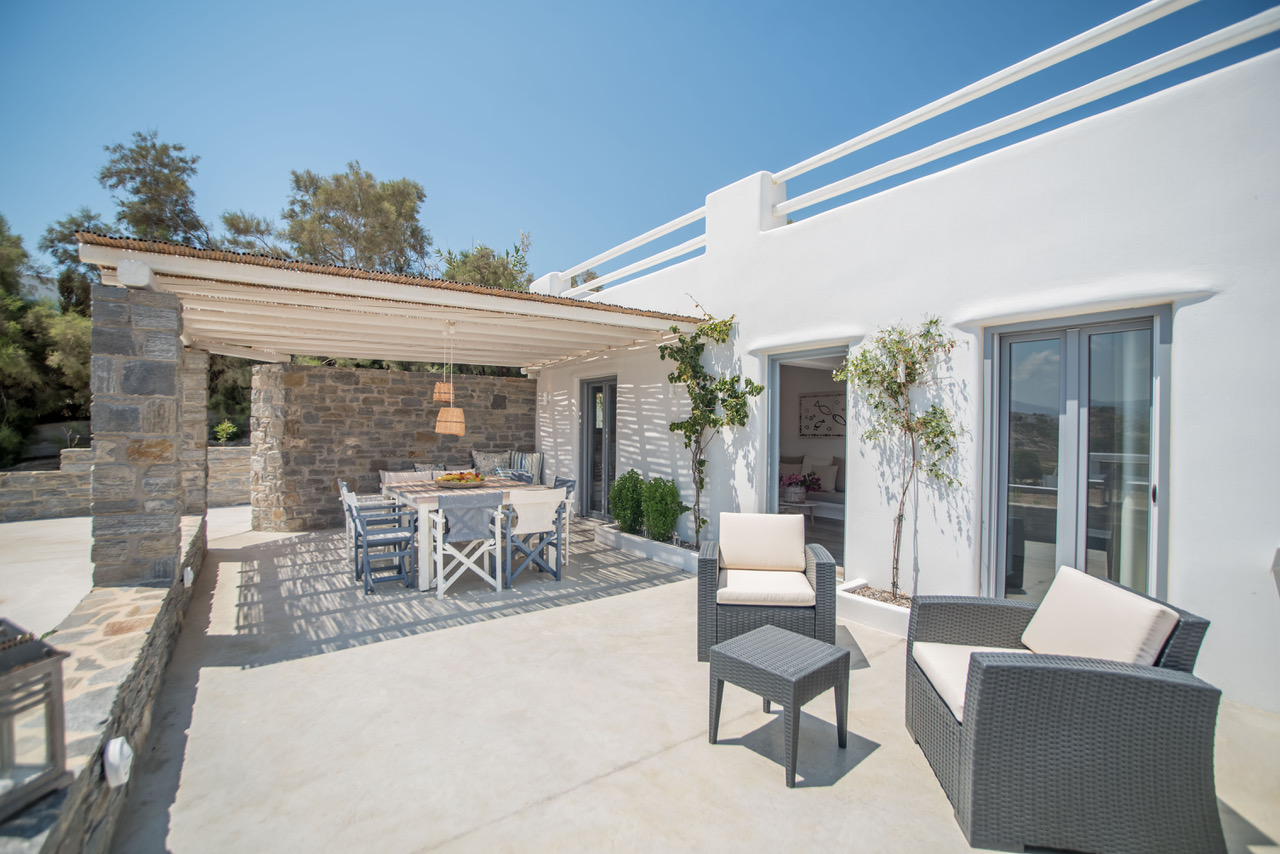 It was a pleasure to stay at this house! It was clean and as great views of the ocean and town. There are so many great beached nearby and it is an ideal spot for exploring Naxos. If you don't want to drive to Chora Naxos, you can taxi a taxi for about 12 euro, which is nice to avoid parking and if you want to have a glass or wine or two. Beautiful pool and views and great rooftop space for relaxing.
Anonimous
Villa Luna Bianca
Villa Luna Bianca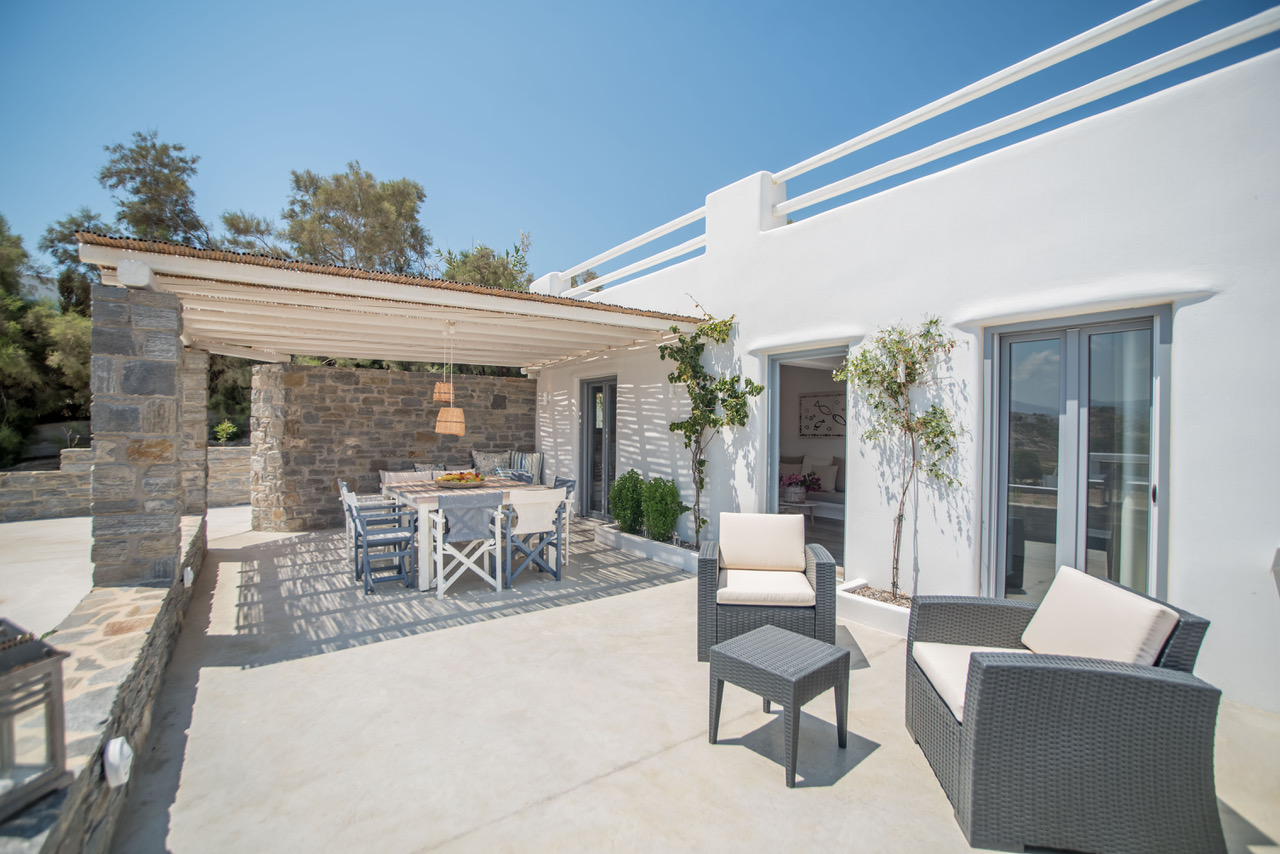 We had an incredible time at Villa Luna. The villa accommodate our group of 7 and the views, the pool, roof toop deck really all just breathtaking. The villa's location was perfect as well it was a short drive to Agios Prokopios or Agia Anna Beaches. And there is a beautiful secluded beach just a short walk away. We will definitely be coming back to Naxos and this villa.
Anonimous
Villa Luna Bianca
Villa Glyfadas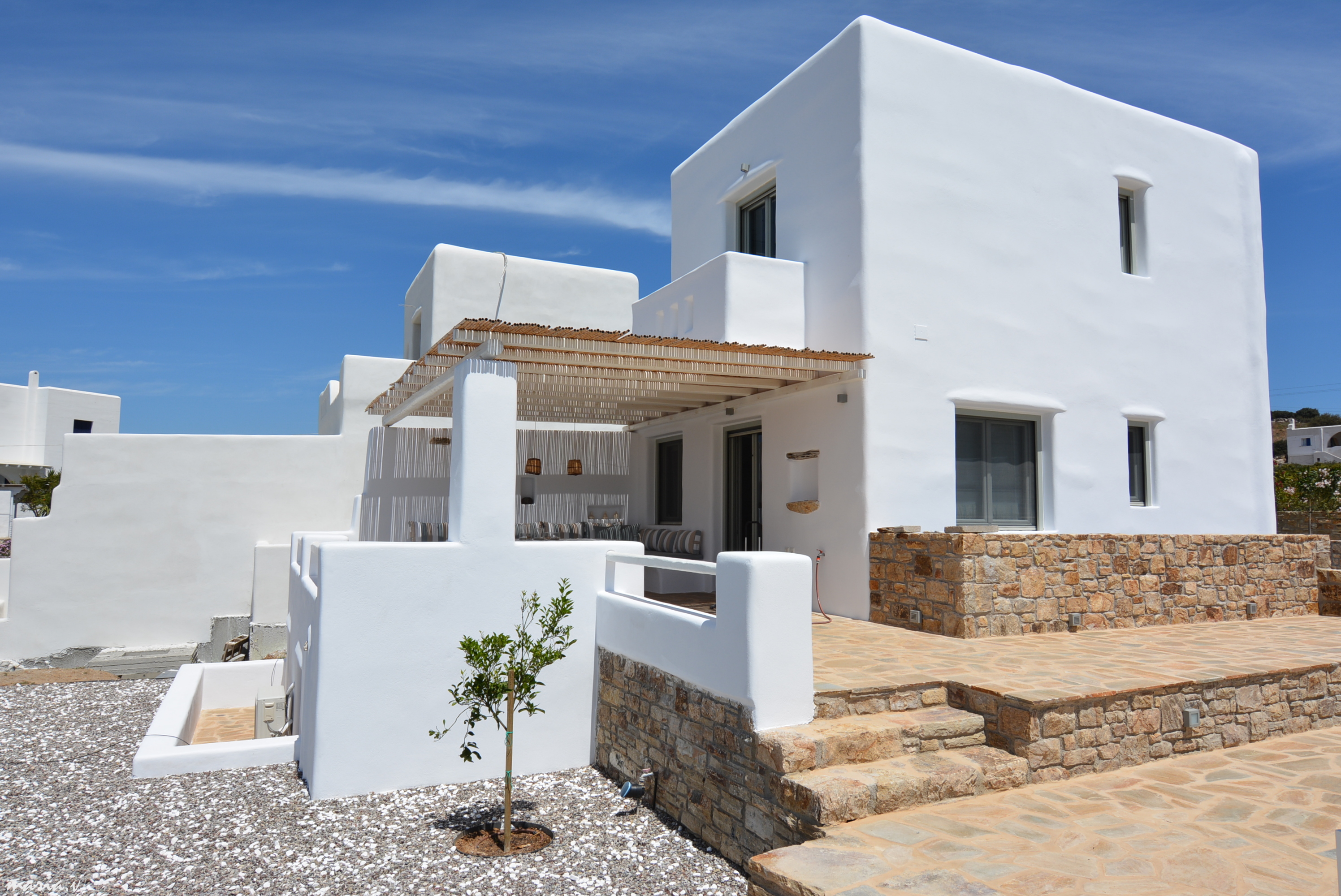 Ανετη κατοικια, με ιδιωτικη πισινα, για 8, max 10 ατομα.Στο κεντρικο τμημα της υπαρχει 1 Υ/Δ και με εξωτερικες σκαλες 2 διαμερισματα με 2 Υ/Δ το καθενα. Κοντινες ιδανικες παραλιες Καστρακι και Αλυκο.Απεναντι S/M.Ηρεμη περιοχη.Δυστυχως δεν υπαρχει αυλοπορτα που να κλεινει την προσβαση στον κεντρικο δρομο για τα μικρα παιδια.
Eleni
Tripadvisor
Glyfadas Villa
Casa Perla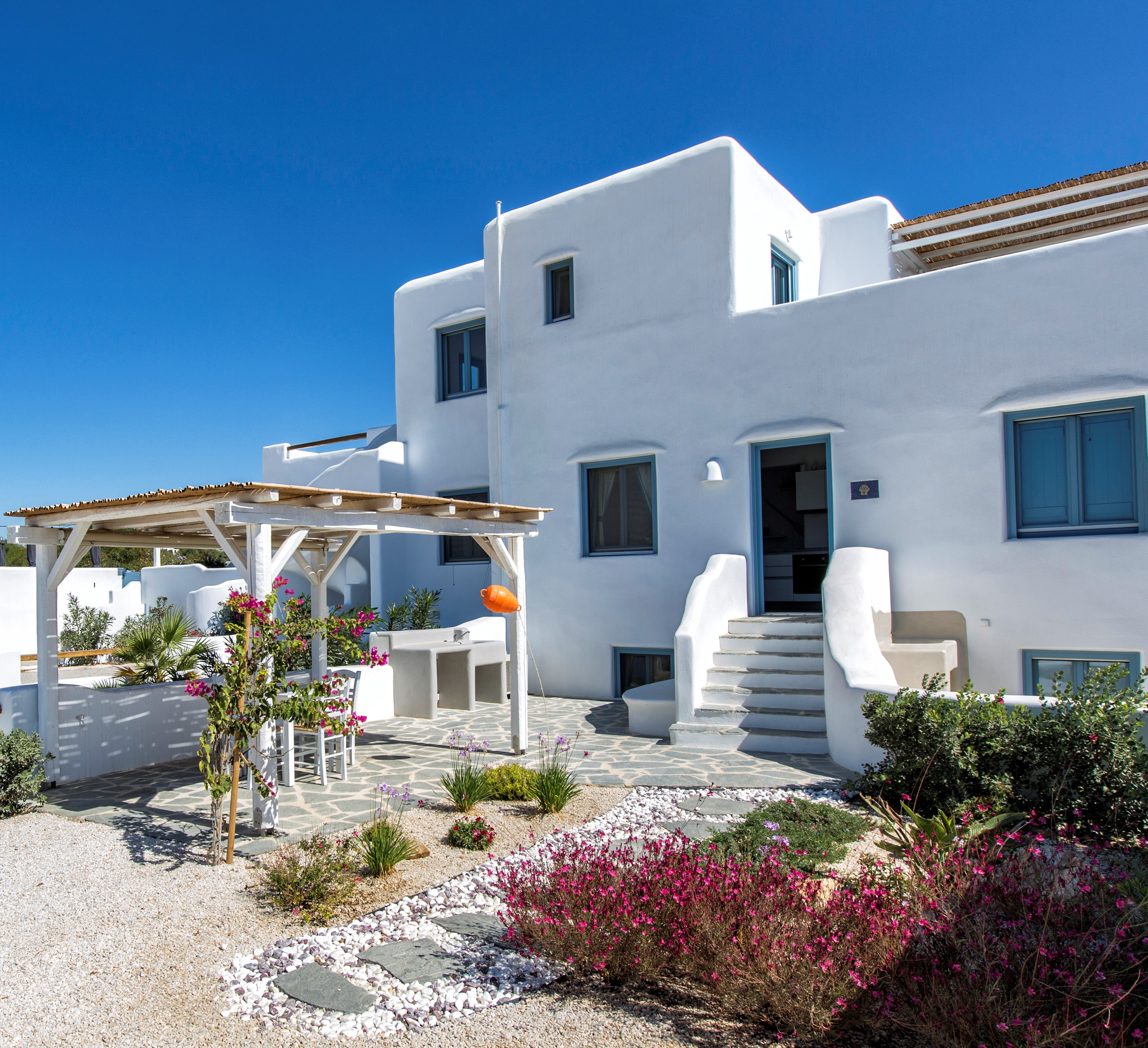 Second time we stay here, so no surprise we're very satisfied repeat guests. It naturally comes with the location, at a kite beach, that it is usually very windy, 25+ knots, also in the evenings.
Matt
Homeaway
Perla Casa
Annais Casa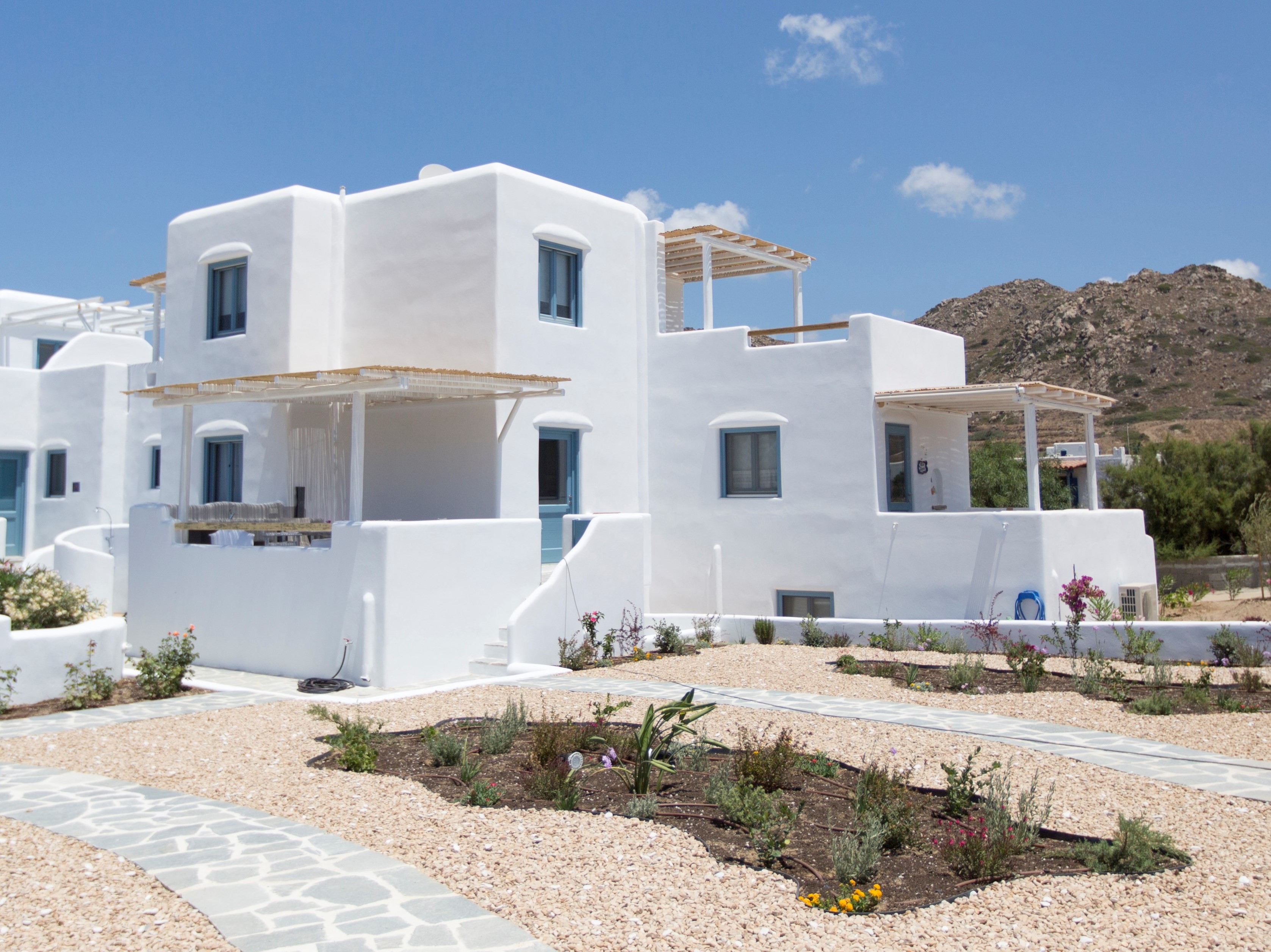 Highly recommend this wonderful home! The location is spectacular! It is in between two beautiful beaches; one is a 10 minute walk away and the wind sports beach is a 2 minute walk away. Super markets are close as well. Maria was incredibly friendly and helpful. I would definitely recommend getting a rental car or ATV, so that you can explore the rest of the island as well. The home itself was very clean and accommodated our large party perfectly. So happy with our decision to stay here!
Catie
Airbnb
Annais Casa
Villa Albion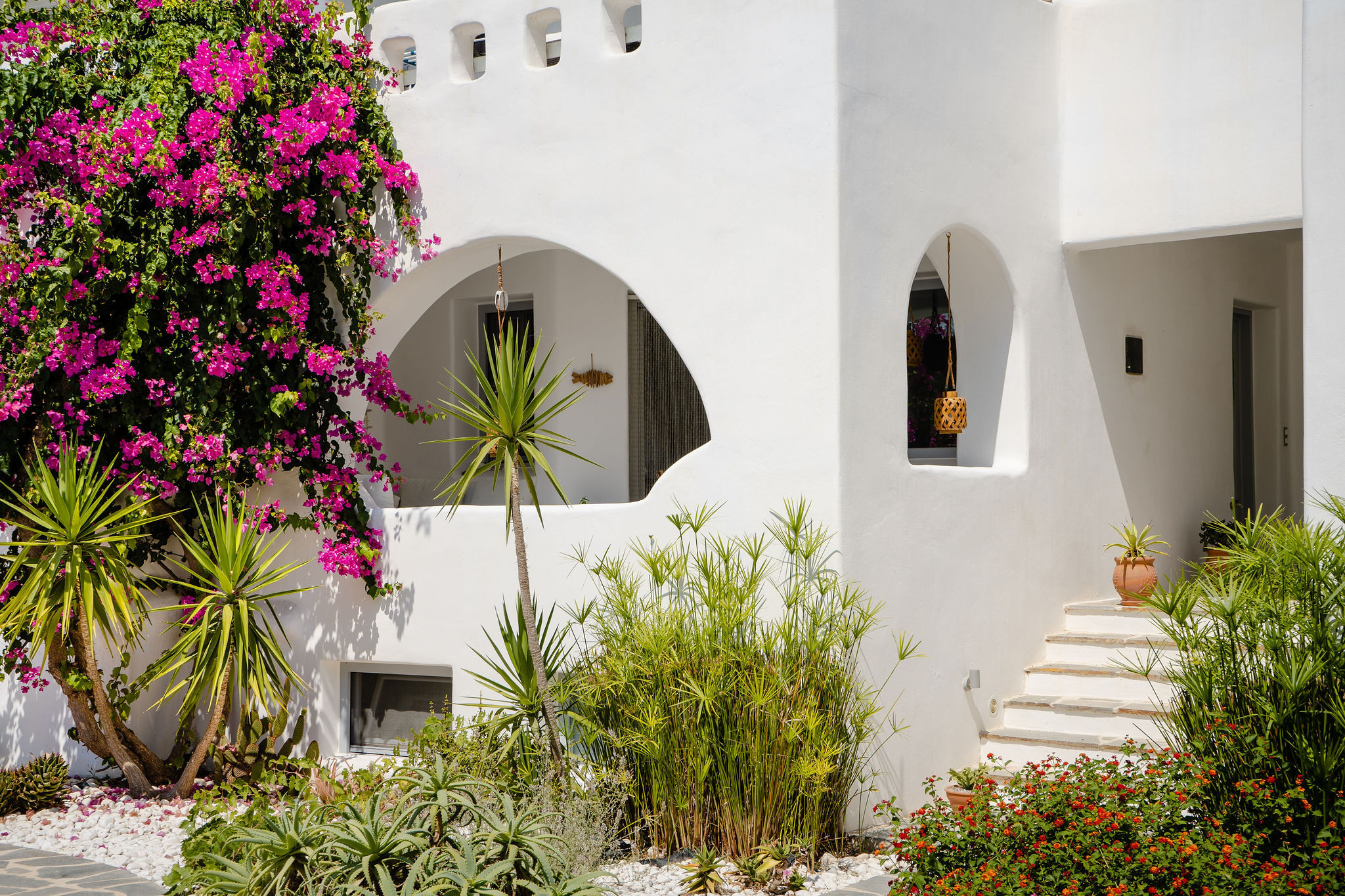 Clean, 3 bedrooms with bathrooms and terrace .. clean with good facilities/ fridge freezer / utensils etc. Nice decor and modern and quiet area as it is a 20 min light walk to the beach.
Patrick
Booking
Albion
Villa Anamnesia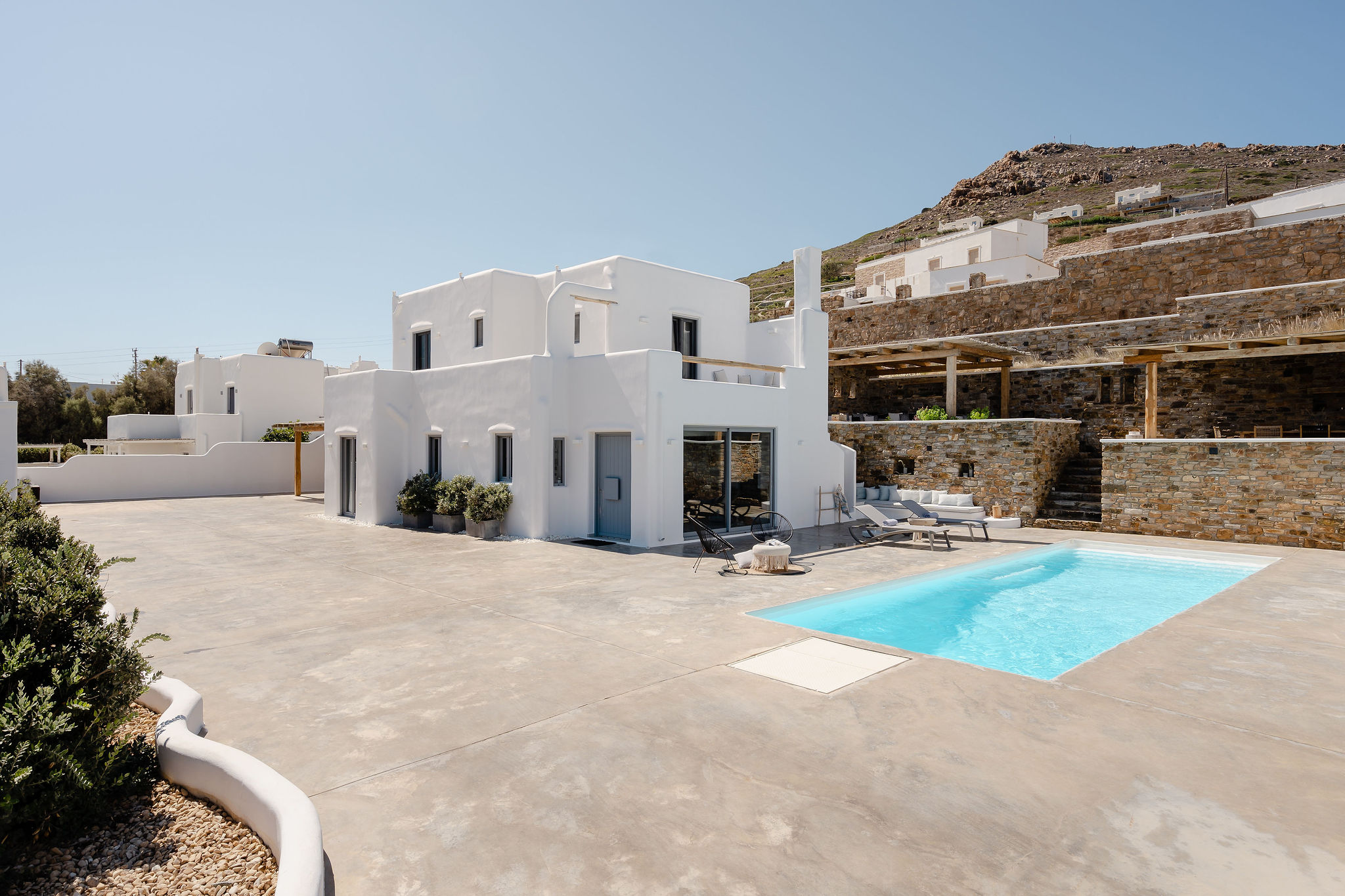 This Villa is the place you want to be. It is a brand new villa and every appliances and furniture in the house is a top of the line items. Maria and Flora were very thoughtful to make sure our stay is a relaxing luxury vacation. They are also very responsive whenever you have questions for them. Thank you Maria and Flora!
Junius
Airbnb
Villa Anamnesia
Villa Anamnesia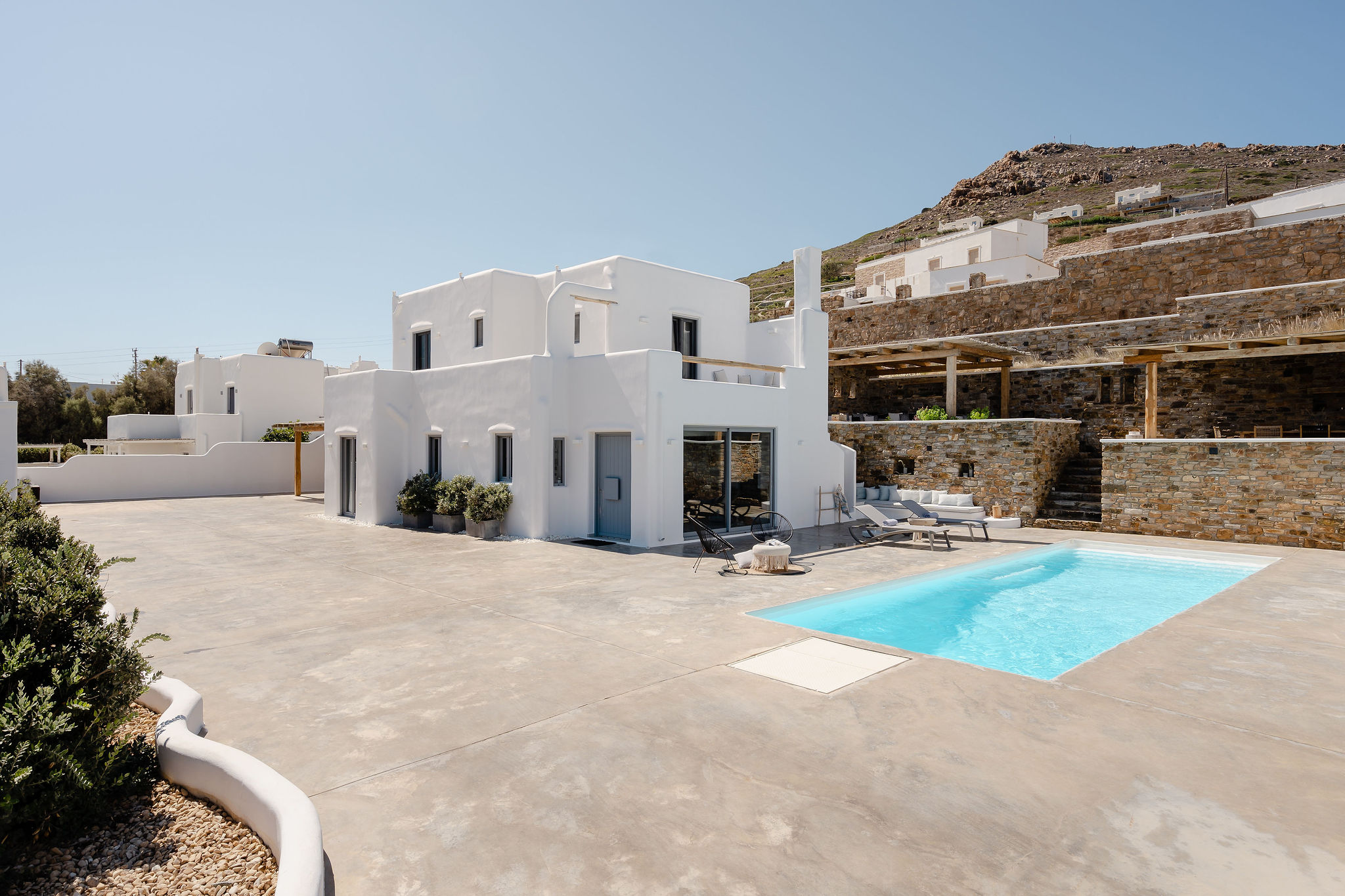 This five bedroom house just 5 minutes outside of Naxos town was the perfect place for two families to enjoy Naxos. It was conveniently located, yet quiet and peaceful. It is nestled in a hill among other similar houses. And although they are in close proximity, we heard very little noise from any neighbors. There is a small hotel nearby where we had dinner one night (delicious) but otherwise there are no shops or cafes easily accessible by walking. But the nearby beach towns and Naxos town are so close that it worked out okay. The house has air conditioning in every room which was key as the temperatures were very high during our visit. We especially enjoyed being able to walk just five minutes to a lovely (although rocky) quiet beach and cool off whenever we needed (be careful of the occasional sea urchin. water shoes recommended) The house itself is beautiful. It has amazing views of the sea and Naxos town. Sunset from the property is amazing. They have done a wonderful job making it comfortable, functional and contemporary. The bedrooms and bathrooms are small but we didn't spend much time there so it was okay. The house has ample shaded outdoor space and a pool that was perfect for cooling off. There are comfortable balconies off the two second floor bedrooms that are enticing but sunny most of the day. It is the kind of house you could spend an entire day and feel relaxed. Maria and Flora were amazing in their prompt responses to any and all issues we had. We were the first renters so there were a few things missing or not working and they responded immediately to everything. They also provided us with great dinner recommendations, day excursions and shops to visit.
Andrea
Booking
Villa Anamnesia
Anamnesia Boutique Apartments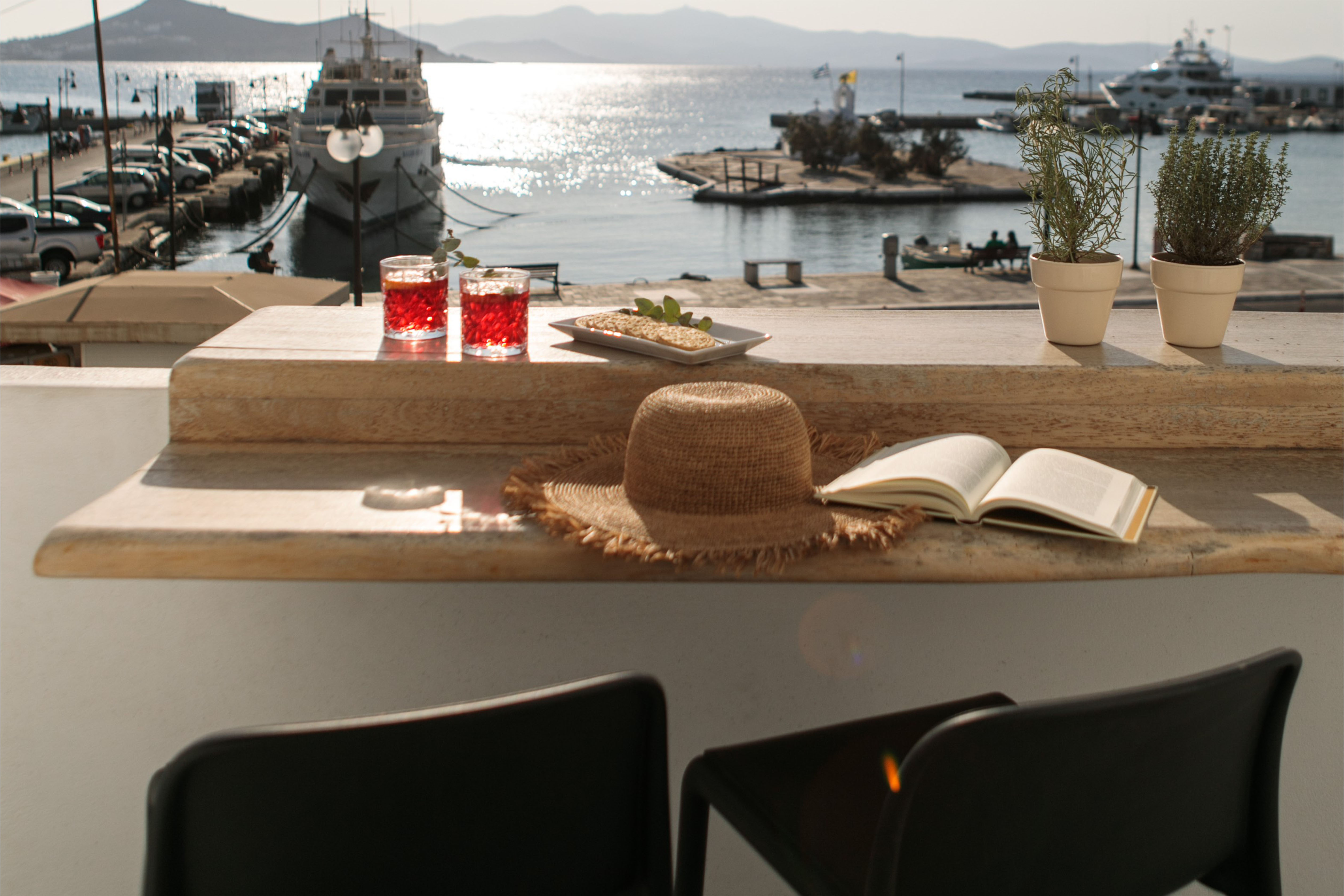 The apartment is modern, stylish, and in the perfect location for exploring Naxos town. Additionally, the hosts were always quick to respond and helpful. You won't regret choosing this property! Thanks for making our stay in Naxos great! We loved it!
Colby
Airbnb
Anamnesia 1
Anamnesia Boutique Apartments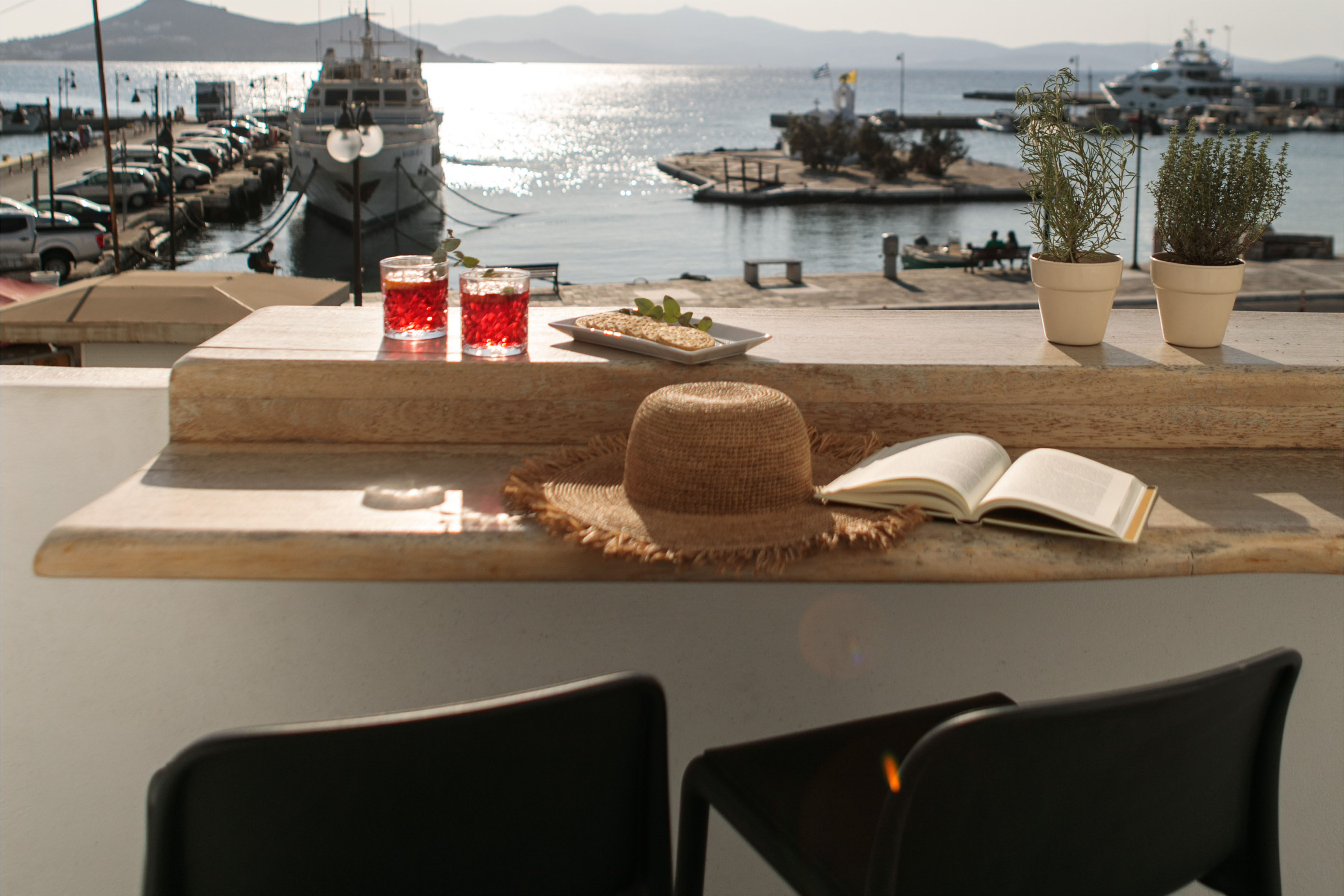 This a wonderful little apartment, right by the port. It's within walking distance of everything you'd want to see in Naxos.
Waleed
Airbnb
Anamnesia 2
Casa Famiglia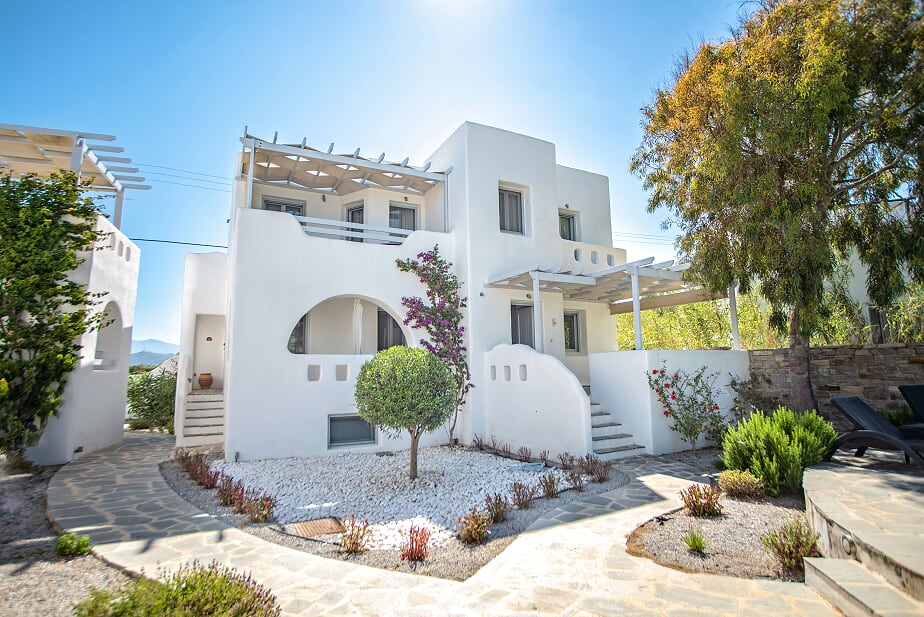 I was blow away from Naxos! What a beautiful island and a great destination for food lovers, sun lovers, families, adventures, etc. The condo was spectacular. The condition and maintenance of the overall property, pool, garden, walkaways, was impeccable. tThe guests where friendly and quiet. It was lovely. We had all we needed in the condo to stretch out as a family of 4 and the condo could easily handle 8 guests with room to spare. We took a 3 week trip to Europe as a family sopping in Como, Switzerland, Santorini, Naxos and Paris. Naxos was the highlight! Don't miss Mt. Zeus and if you do windsurf…you will never want leave this place!
Drew
Casa Famiglia
Casa Famiglia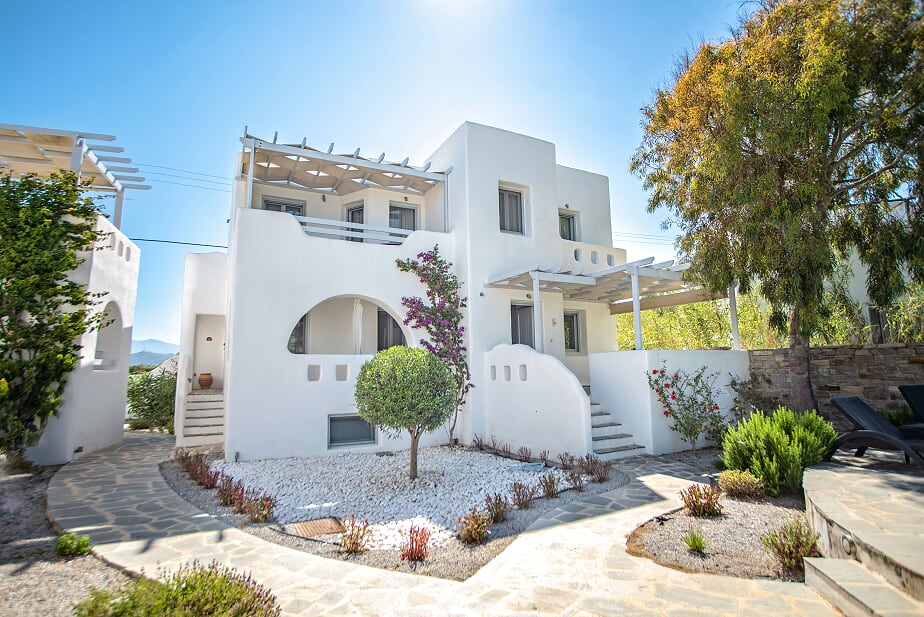 My girlfriend and I recently had the pleasure of renting out this condo, and we were left SPEECHLESS!…The place is very well-kept, clean and well designed. Since it was during late October, we did not use certain amenities like the pool, but the landscape was really beautiful. The neighbors were extremely pleasant and welcoming to us throughout our entire stay, 3 days. The only negative remark I have is that we could not stay longer due to having return to work from our vacation. I fully recommend this place to anyone looking for a dream getaway of any sorts
Doug
Casa Famiglia
Casa Famiglia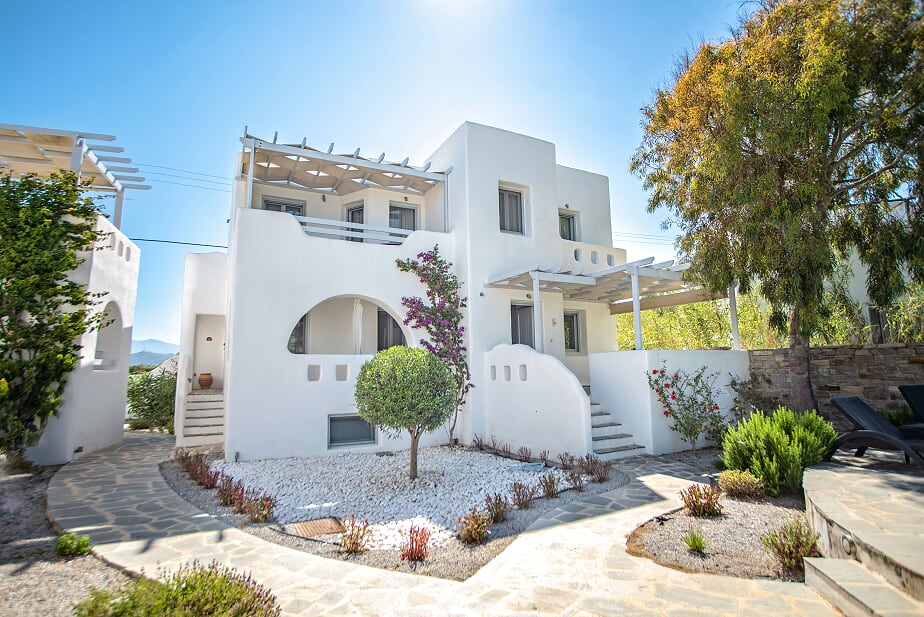 We have been in Casa Famiglia with 6 persons for 3 weeks. We enjoyed our holiday very much. The location has a very nice and quiet location. The apartment is very well maintained. One bedroom is at the ground level, the other ones are subterranean. We arrived with the ferry quite late. In general a recommendable place. Thanks.
Michael
Casa Famiglia
Villa Rocabella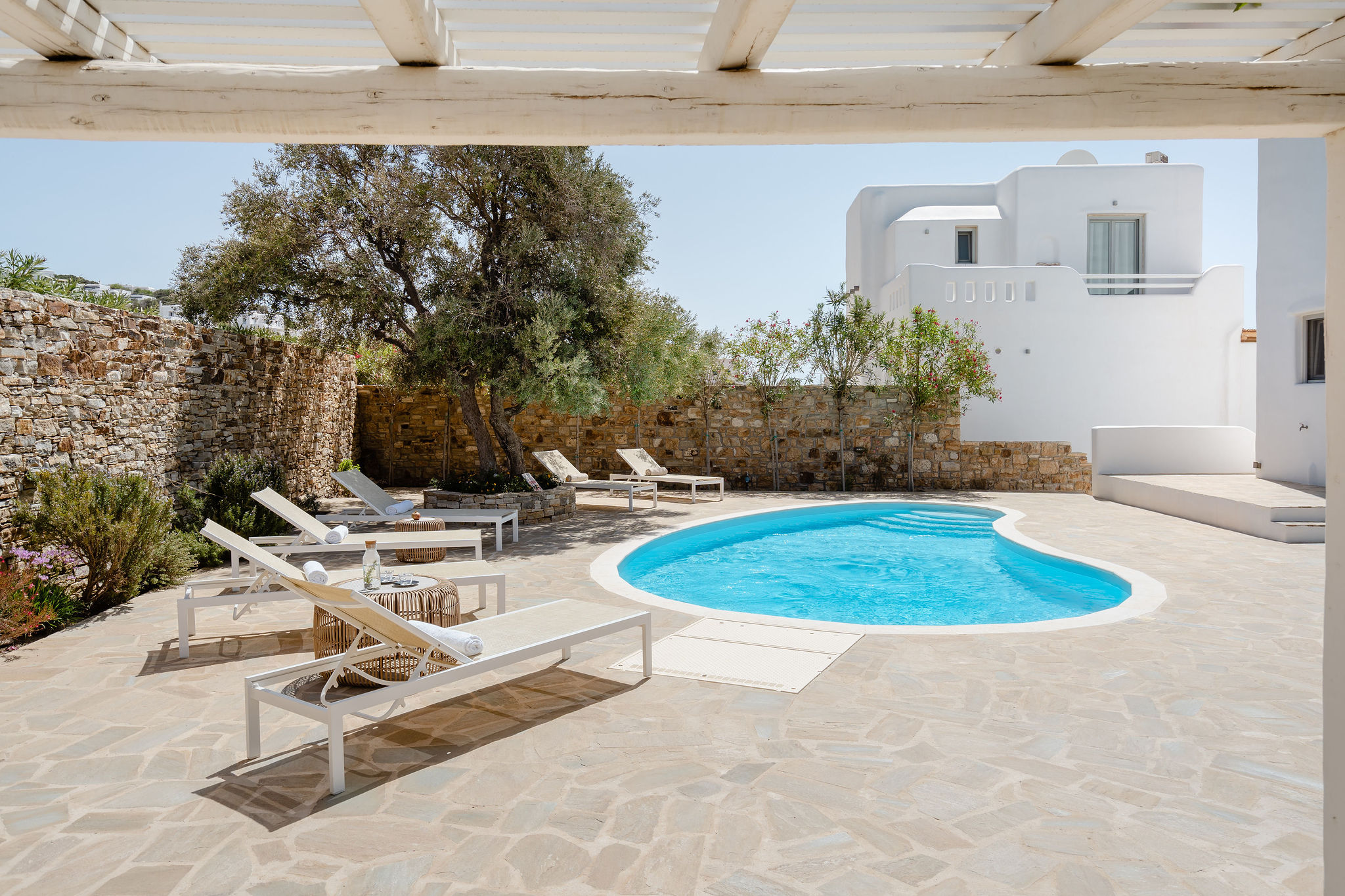 The villa was beautiful. Travelling as 3 couples the two studio apartments were fantastic, both with full bathrooms gave everyone their privacy. The hosts were great in getting us up comfortable with the villa. There is a supermarket 1 minute walk away that was fantastic and was always open. They even had a take out counter for sovlaki and baked goods. There is a fabulous restaurant on the nearby beach along with two others 5 mins drive. Highly recommend this villa
Richard
Homeaway
Villa Rocabella
Villa Rocabella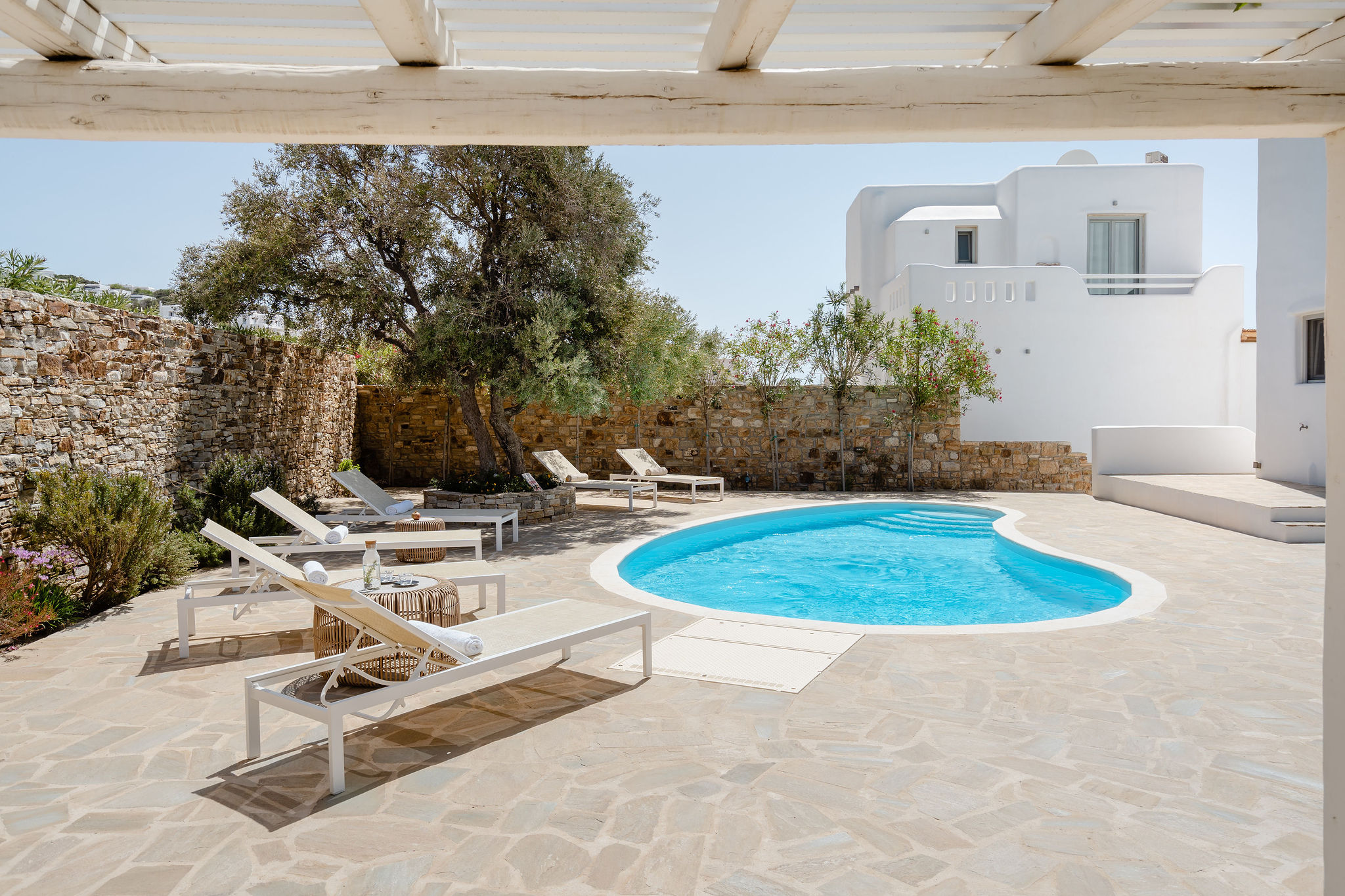 When you find this kind of people, you find a truly professionals, all the details, attention and kind its was made a perfect week vacation in paradise. Thanks for having and taking care of my family in your beautiful home. We will back. Thanks
Fernando
Airbnb
Villa Rocabella
Villa Rocabella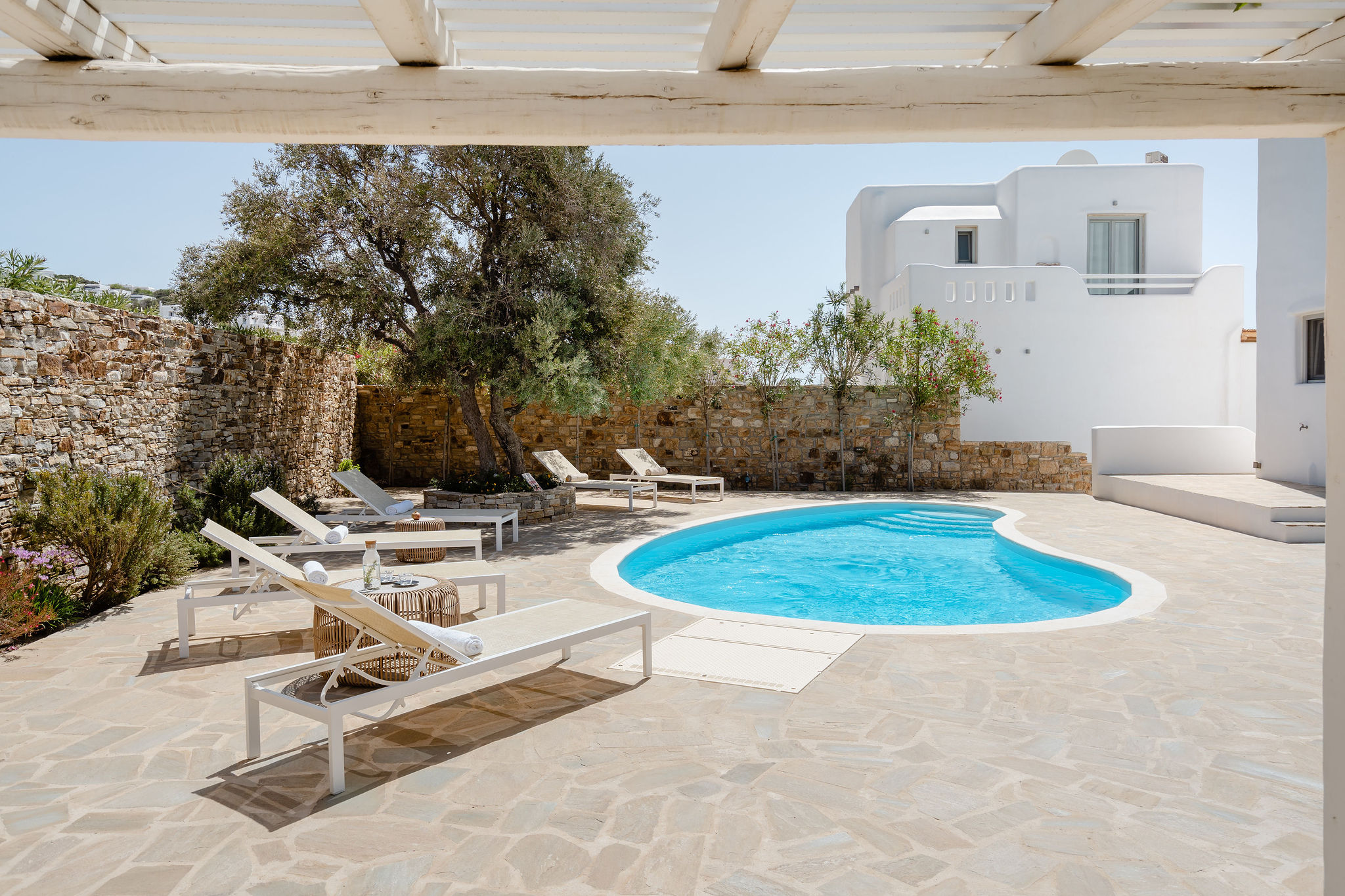 Maison très agréable et très bien située la supérette à proximité est un véritable atout Maria est très réactive à nos demandes
Sylvie
Airbnb
Villa Rocabella
Villa Glyfadas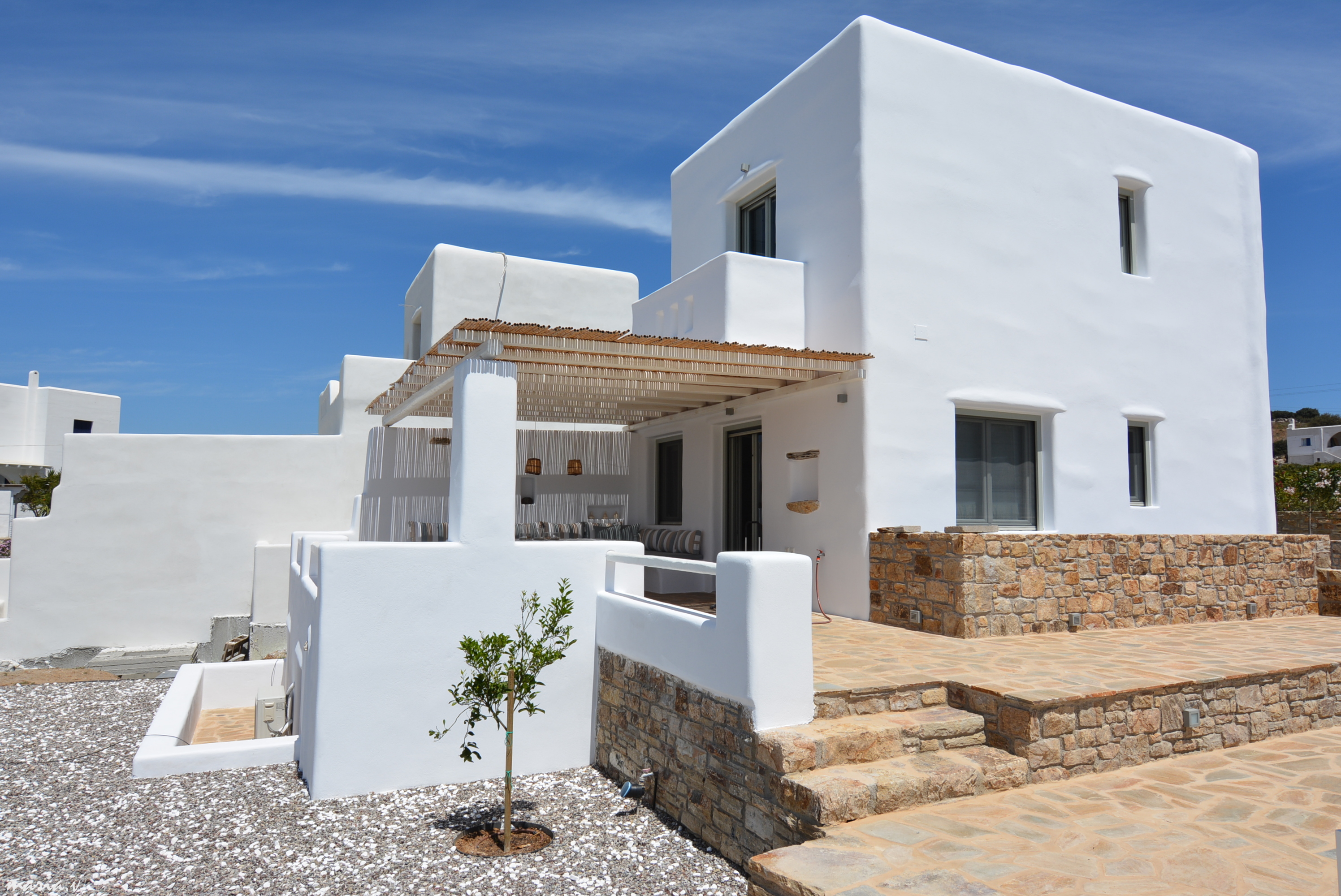 Great interaction with hosts, wonderful tips on the area, and lovely experience for my family. Thank you for having us!
Catrinel
Airbnb
Glyfadas Villa
Villa Galani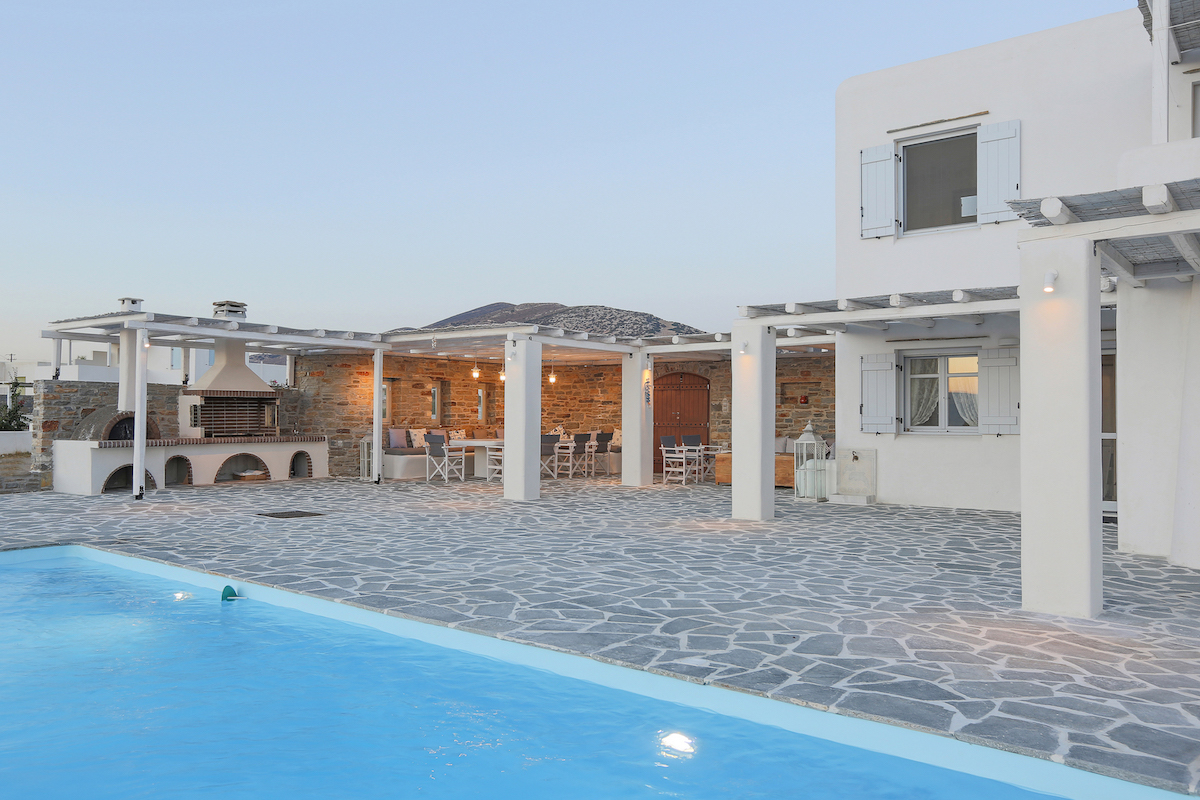 We stayed here with 8 family members in all. I like the fact that it is not in the cheesy touristy part of Naxos, Naxos town. The villa was amazing with great sea views and beautiful beaches nearby. The hosts we incredible. They met us upon check in and showed us around, then the owner showed up with a large basket of fresh vegetables from her garden; a really nice touch. The pool was fun for the kids and a nice spot to cool off. the outside deck is where we spent a lot of time with the sunsets and nice constant breeze. The big market is about 20 minutes away, but there is a mini market about 3 mins away that has pretty much everything. You need a car if you are renting here; not a bad thing as Naxos is a large island. We took a trip to the other side of the island by crossing the mountain on what I call the "road of Death". I was so worried about taking the same route back that I sent Maria, our hostess, a note asking if there was another way back. She replied that no there was not, but she could come out with someone else to drive us back; about an hour drive. We declined, but like I said before, really good hosts; the best I have had on any vacation. I highly recommend this place and if we venture back to Naxos we will rent here again.
Jim
Tripadvisor
Villa Galani
Villa Galani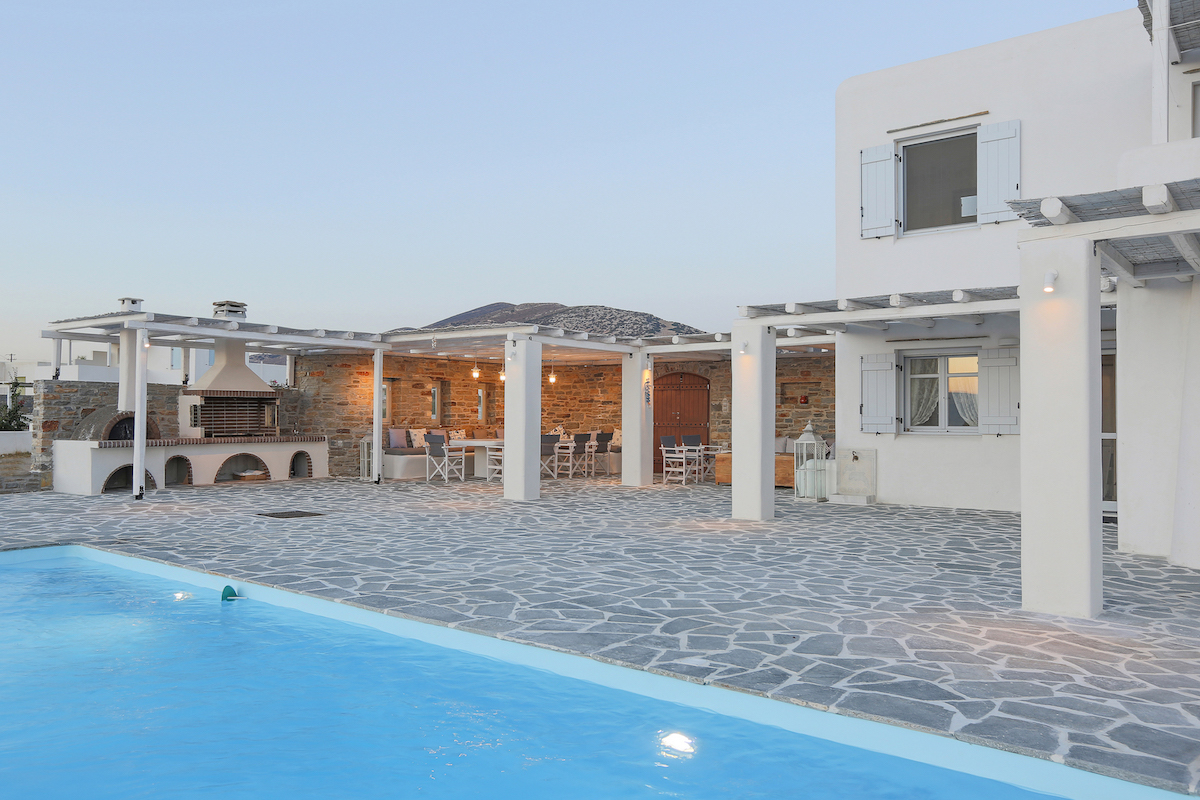 This is a beautiful house with lots of charming touches and details. It is on three levels and much thought went into the design and details. Every room and the common area has A/C. The owner greeted us with an amazing gift basket from her vegetable garden and we ended up using the kitchen a lot more than other places we stayed. The house was very comfortable and nice to stay at and we particularly enjoyed the gorgeous view from the outdoor table under the shade! Everyone slept, ate and bathed comfortably here. We loved Naxos and particularly this area which isn't heavily developed and was very quiet. The house is surrounded by fields of grazing goats and sheep and is just a 5-minute walk to a beautiful, quiet beach. No throngs of beach goers , just sand, water and a few other people. We went to the beach every night an hour or so before sunset after touring the island during the day. I think Naxos and this house were at the top of the list of the places we stayed in Greece.
Mark
Airbnb
Villa Galani
Villa Flo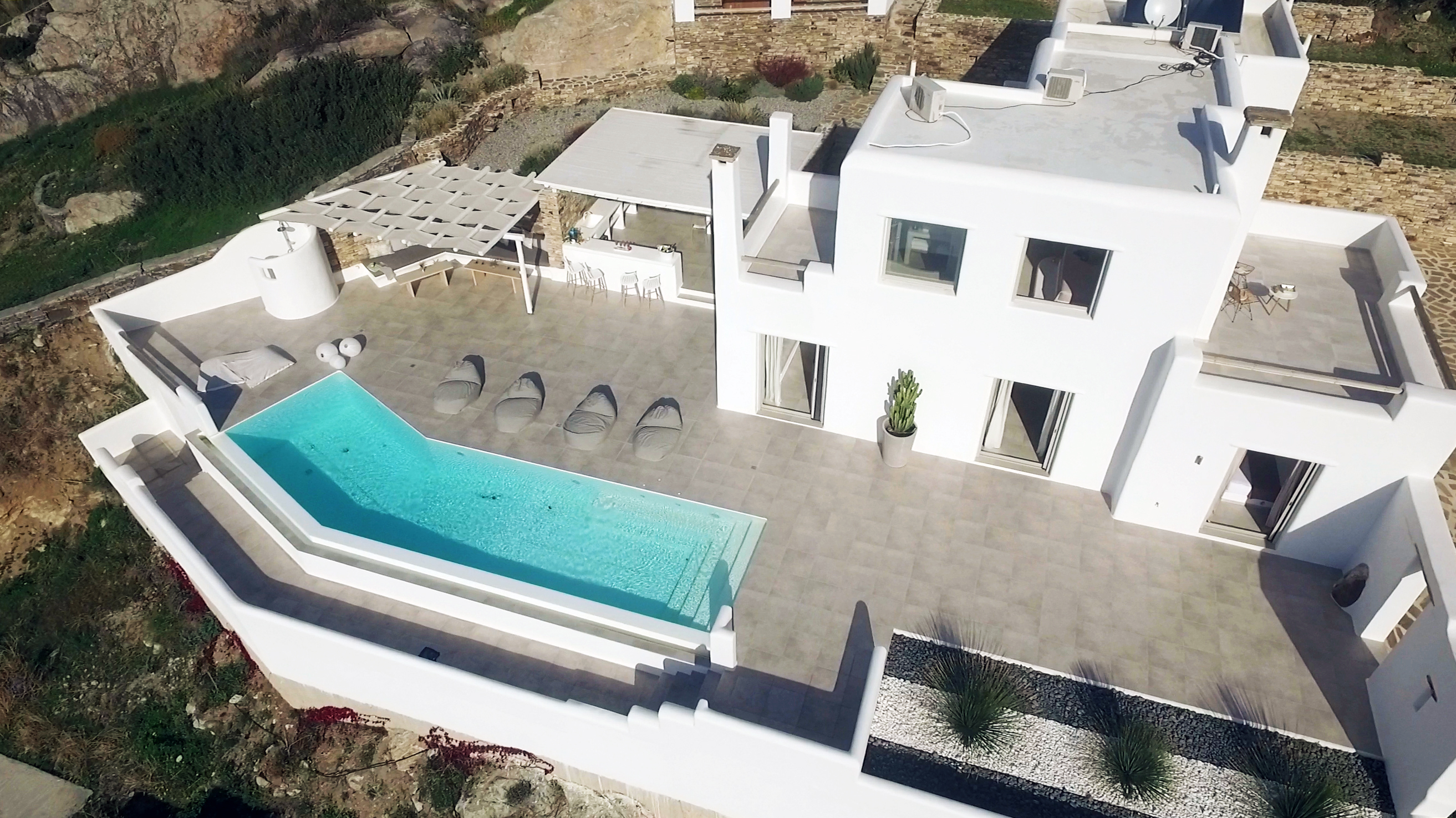 This villa was so excellent for our family. Flora and Maria were amazing. Food everywhere we ate was so fresh and good. Loved the pool and spa on the property. Would love to stay here again!!!
Chris
Homeaway
Villa Flo
Villa Feyling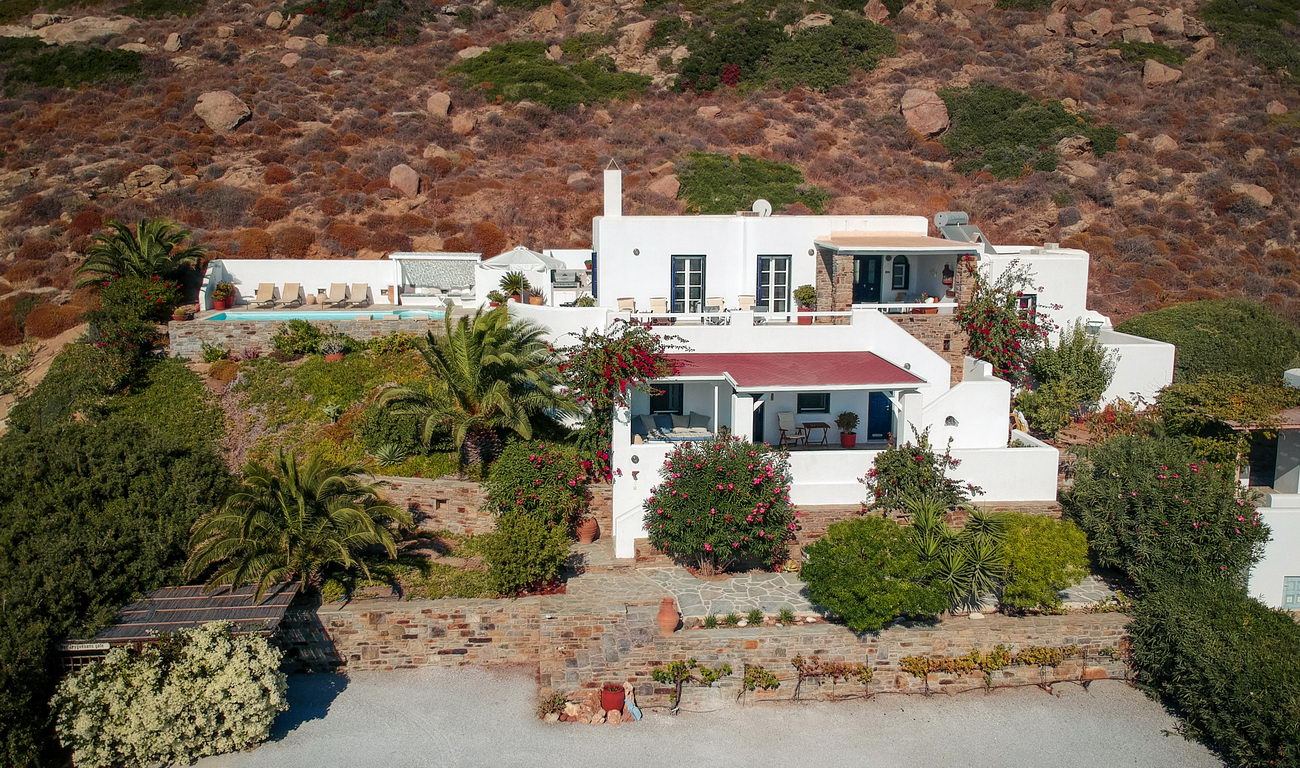 Villa Feyling and the hospitality we received from Eleni, Flora, and Maria all contributed to a fantastic vacation for my group of eight friends. The villa was extremely clean, well supplied, and within a very quick drive of many of the local beaches and shops in Mikri Vigla. The views of the sunset from the house/pool area were even nicer than expected and the surround sound speakers outdoors were a very nice touch. Eleni, Maria, and Flora were also very helpful in coordinating cabs whenever we needed to travel to Chora and helped make the stay stress-free and relaxing. We would gladly spend another vacation in this villa.
Zachary
Airbnb
Villa Feyling
Villa Feyling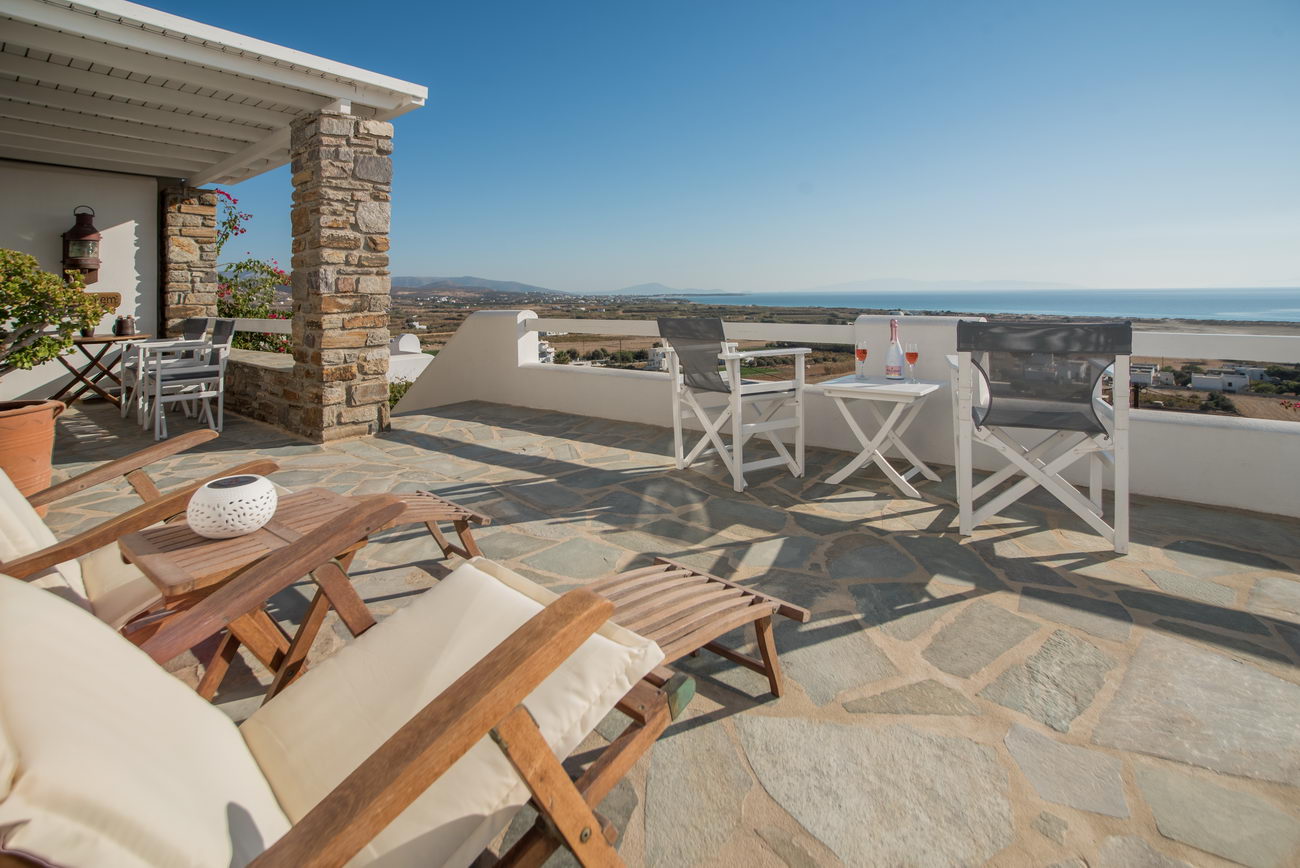 Awesome villa with a spectacular view, comfortable amenities and close proximity to beach. This is in a lovely area far removed from the touristy crowds and an ideal place to experience authentic Greek island life. Maria and Flora went above and beyond in terms of service and hospitality. Cannot recommend them highly enough as professional, efficient and thoughtful hosts.
Dino
Airbnb
Villa Feyling
Perla Casa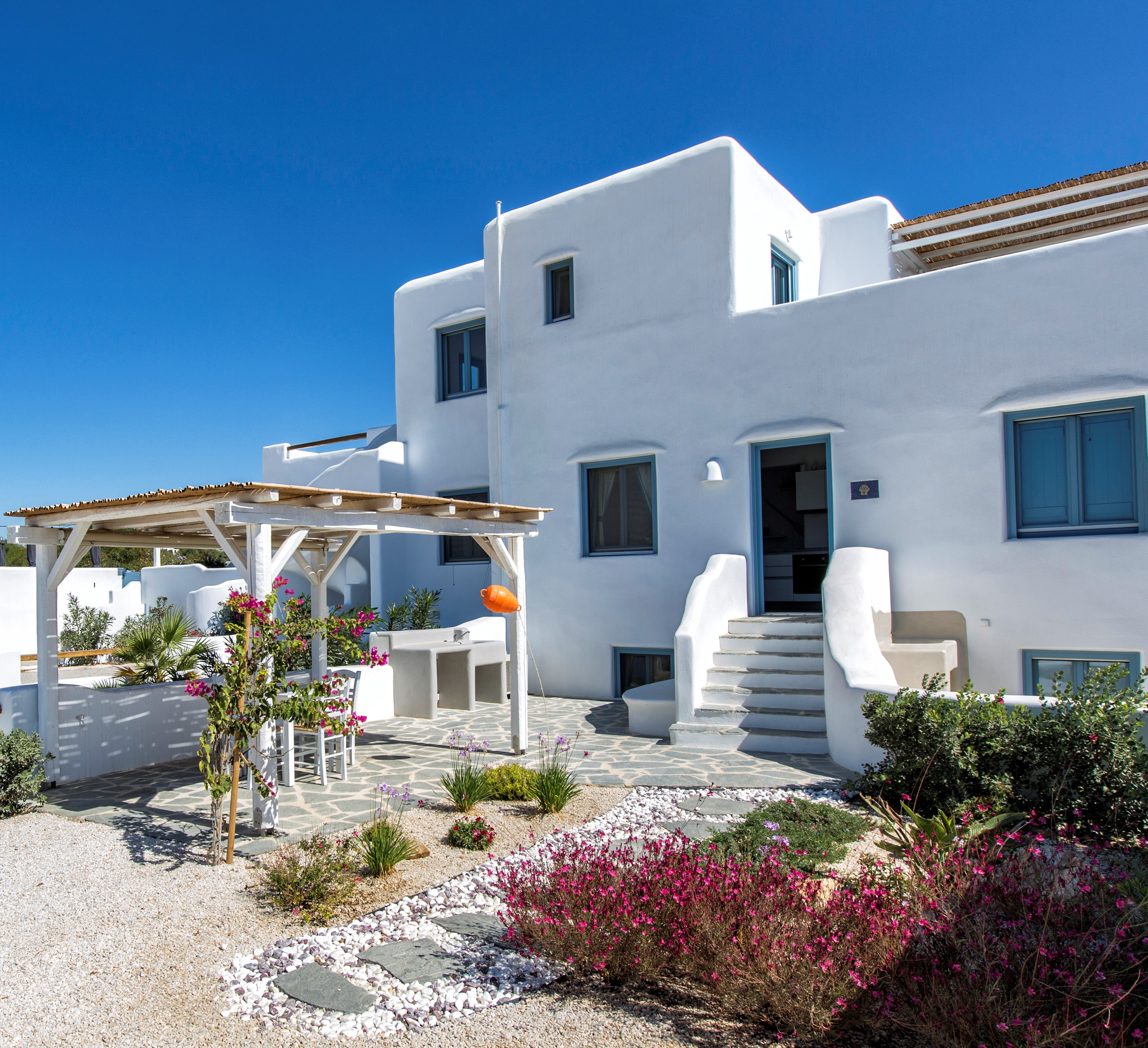 Very beautiful and comfortable house. Close from all commodities (taverns, supermarkets) and from the beaches. Best beach for kite surfing is walking distance. Very kind and professional welcome from Maria.
Christophe
Airbnb
Perla Casa
Perla Casa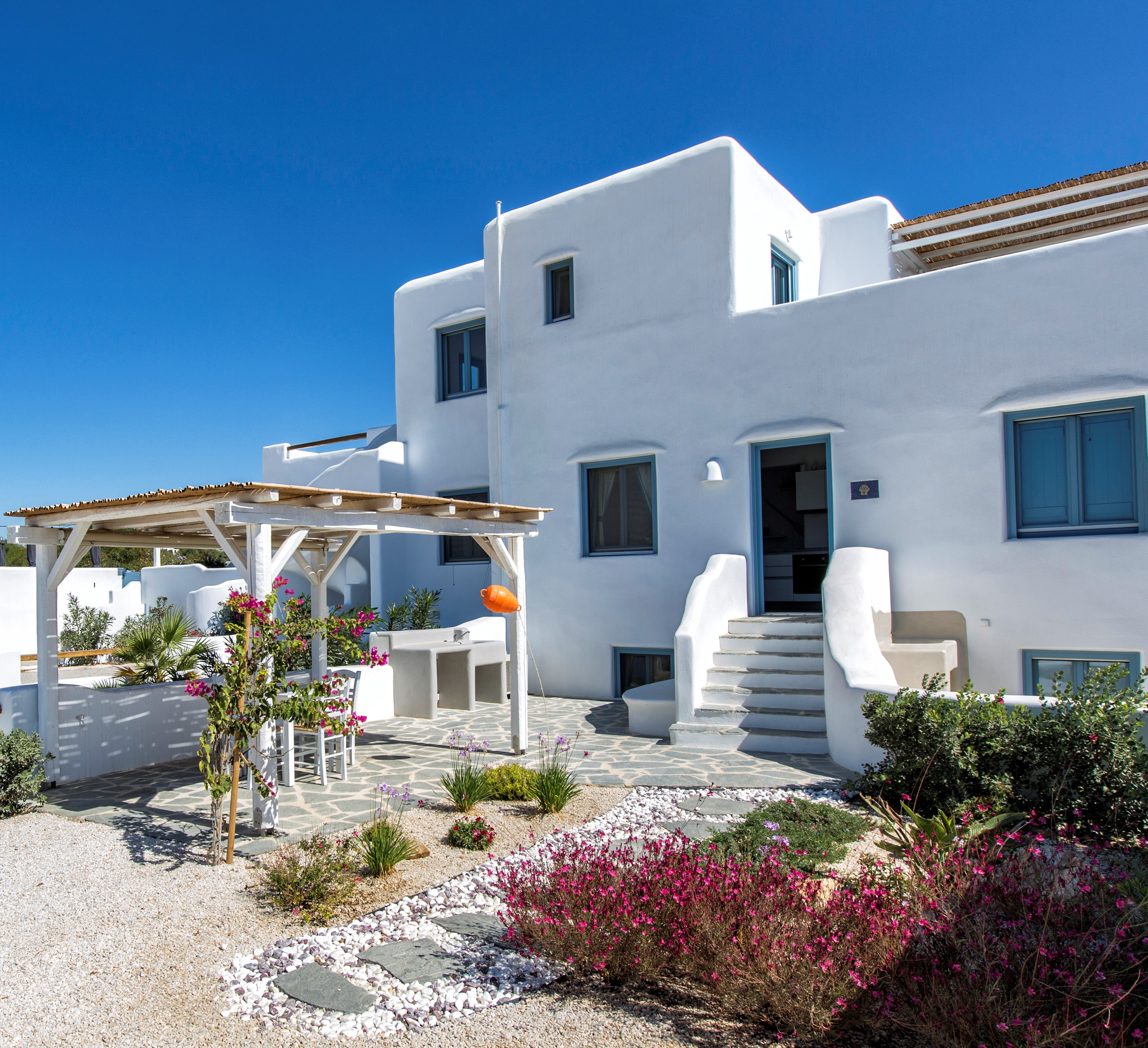 Very nice and clean apartment with all The comforts we need. Near to the two best beaches of Naxos. Absolutely recommended.
Roberto
Airbnb
Perla Casa
Casa Annais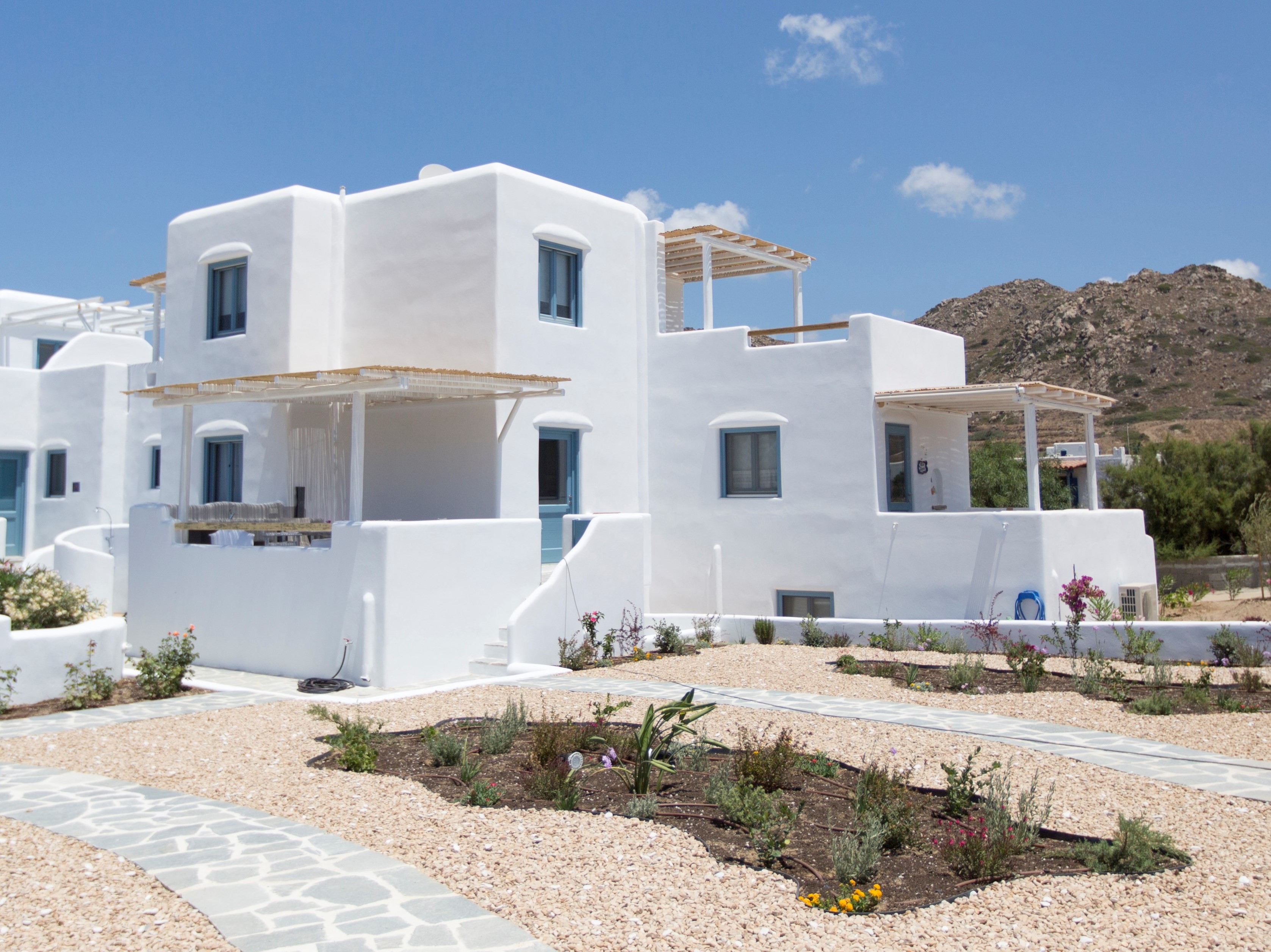 L'endroit est beau et bien entretenu et surtout bien agencé. Bon pour se trouver en vacances.
Gilbert
Airbnb
Annais Casa
Anamnesia Boutique Apartments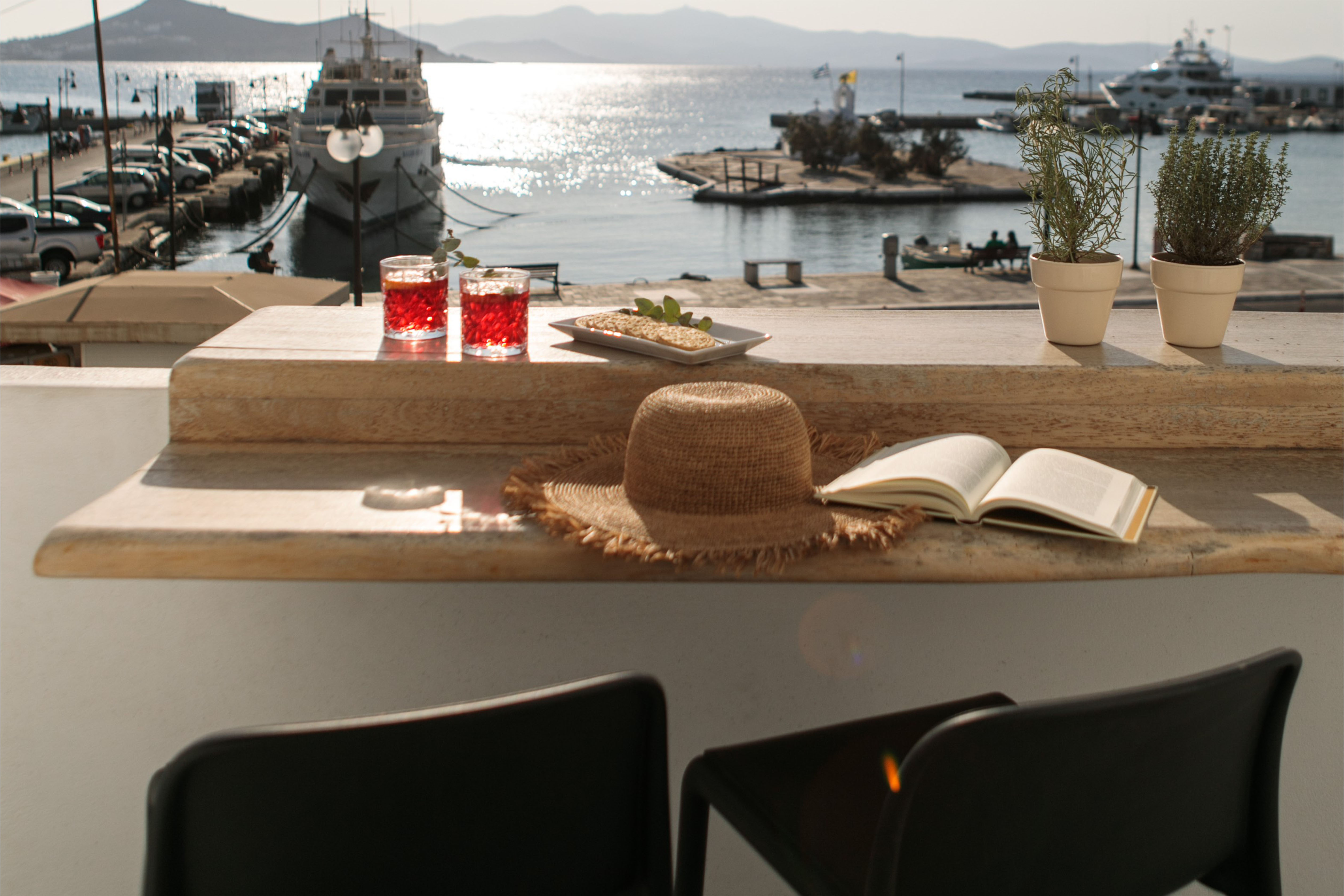 This apartment was great. Very clean and very stylish and close to everything in Naxos town with a great view of the sea. It's walking distance from the port which is very convenient. Some nights were a bit noisy but that was a small price to pay for having such a great location close to all the shops and restaurants. Maria was very responsive and helpful with local island tips for sights, restaurants, etc. We rented a car for 1 day to visit some her suggested villages like Chalki which was a real treat. Naxos is a beautiful and fun island, this apartment was a gem and Maria was a great hostess.
Peter
Airbnb
Anamnesia 1
Anamnesia Boutique Apartments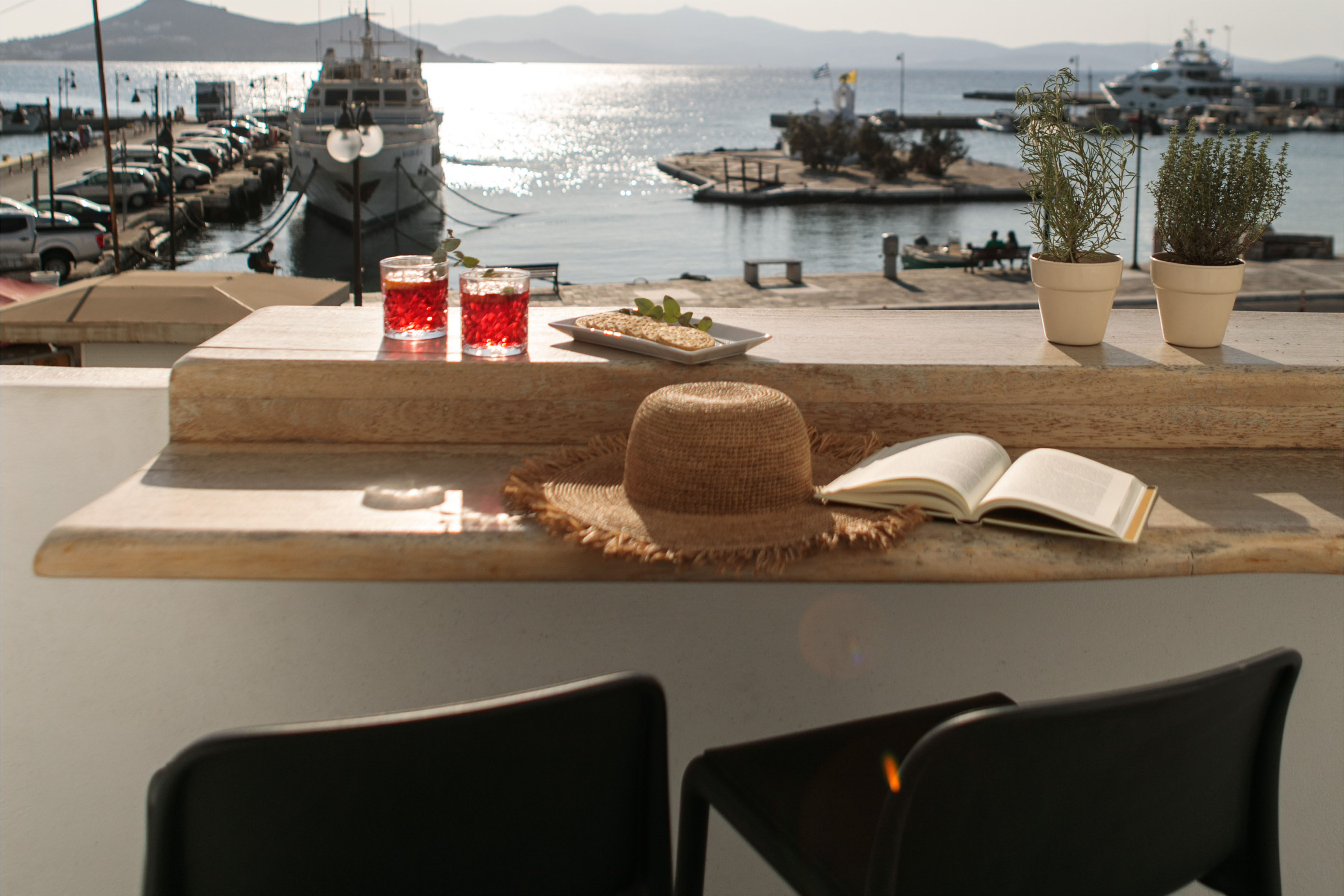 A fabulous space, exactly as advertised. Right in the center – great for people watching! – but incredibly quiet. Comfortable beds, cool and airy. A (Hidden by Airbnb) group with owners meant we felt totally connected. Thoroughly recommended.
Lau
Airbnb
Anamnesia 2
Anamnesia Boutique Apartments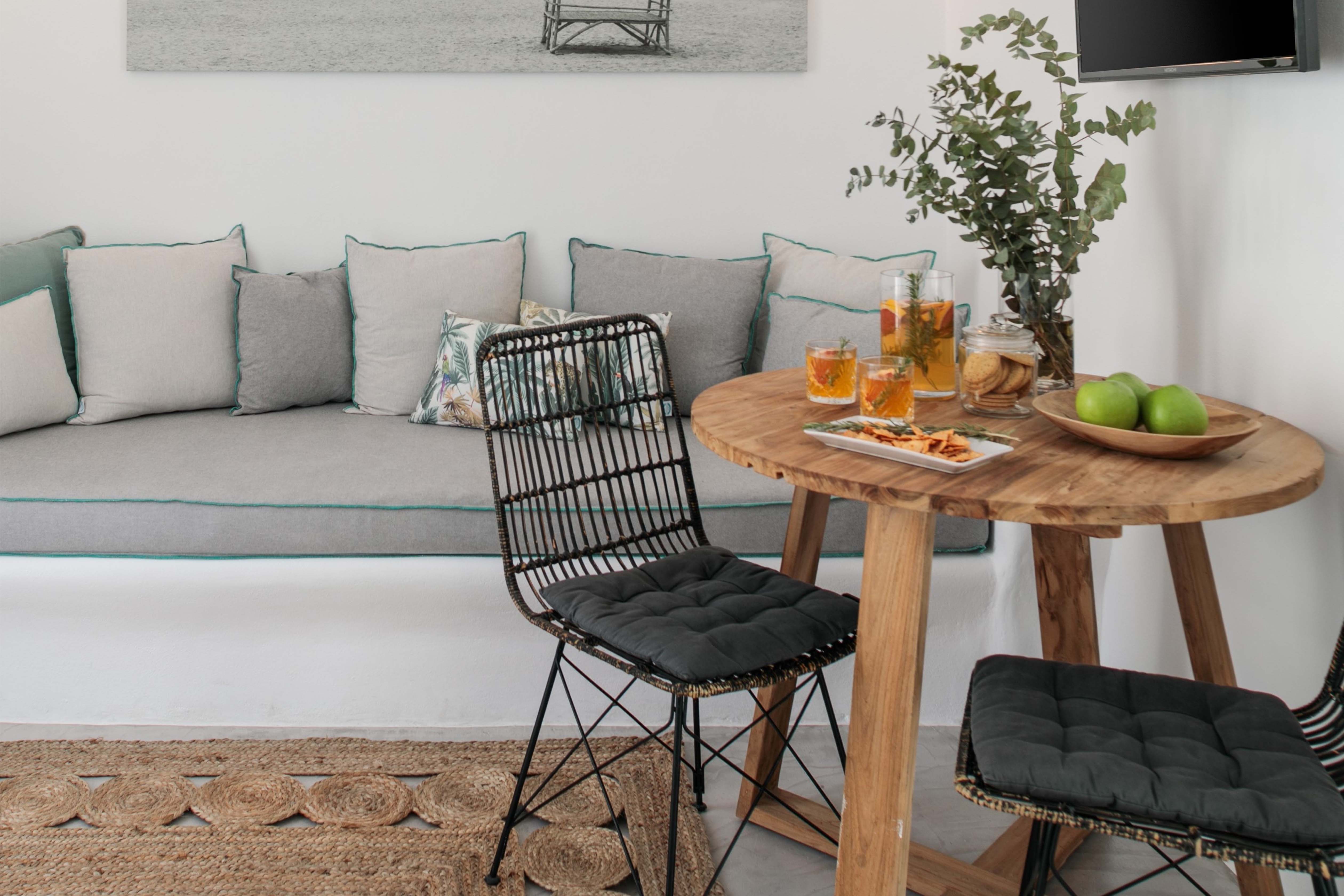 This apartment was just perfect for our stay in Naxos. It is a quick 5 minute walk from the port if you're arriving via ferry and is situated right across from the little barge with a church. Downstairs is the main square and boardwalk of restaurants which makes it prime real estate! If you're looking for a quiet getaway, this might not be ideal since you can hear all the hustle and bustle from the square and there is a dance club behind, but for us we weren't bothered by any of it. The space was clean, just as pictured, and Maria & Flora were very responsive sending over lots of suggestions on what to do while in town. We loved it!
Rana
Airbnb
Anamnesia 2
Anamnesia Boutique Apartments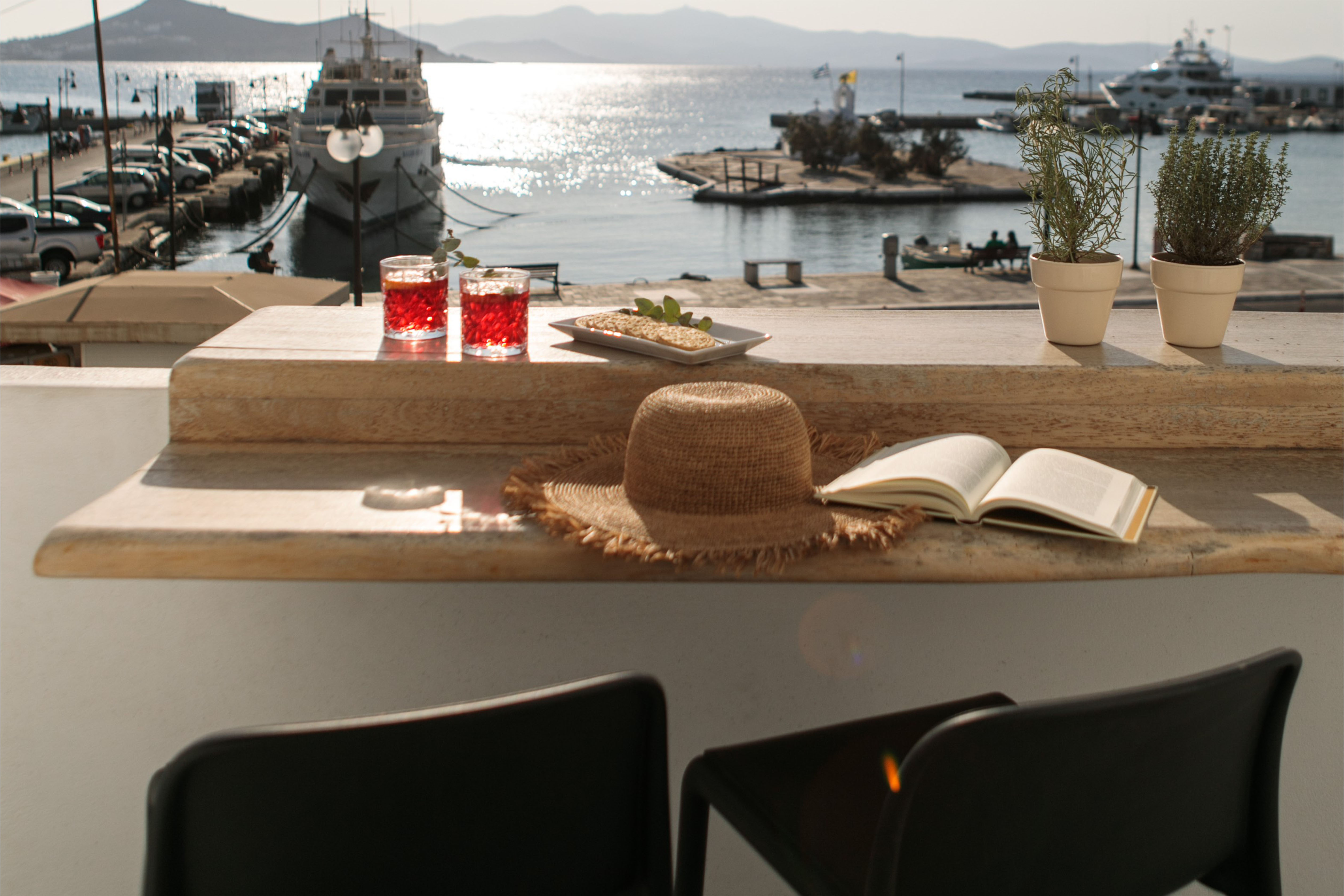 Πρόκειται για ένα εξαιρετικής αισθητικής διαμέρισμα, προσεγμένο σε κάθε λεπτομέρειά του και σε καταπληκτική τοποθεσία στη χώρα της Νάξου! Οι οικοδέσποινες, ευγενέστατες, μας βοήθησαν πολύ, στέλνοντάς μας χρήσιμες πληροφορίες και tips για τη διαμονή μας, επικοινωνώντας μαζί μας καθ'όλη τη διάρκεια της παραμονής μας στο νησί. Ανυπομονούμε να δοθεί η ευκαιρία να το ξαναεπισκεφτούμε!
Villy
Airbnb
Anamnesia 2
Anamnesia Boutique Apartments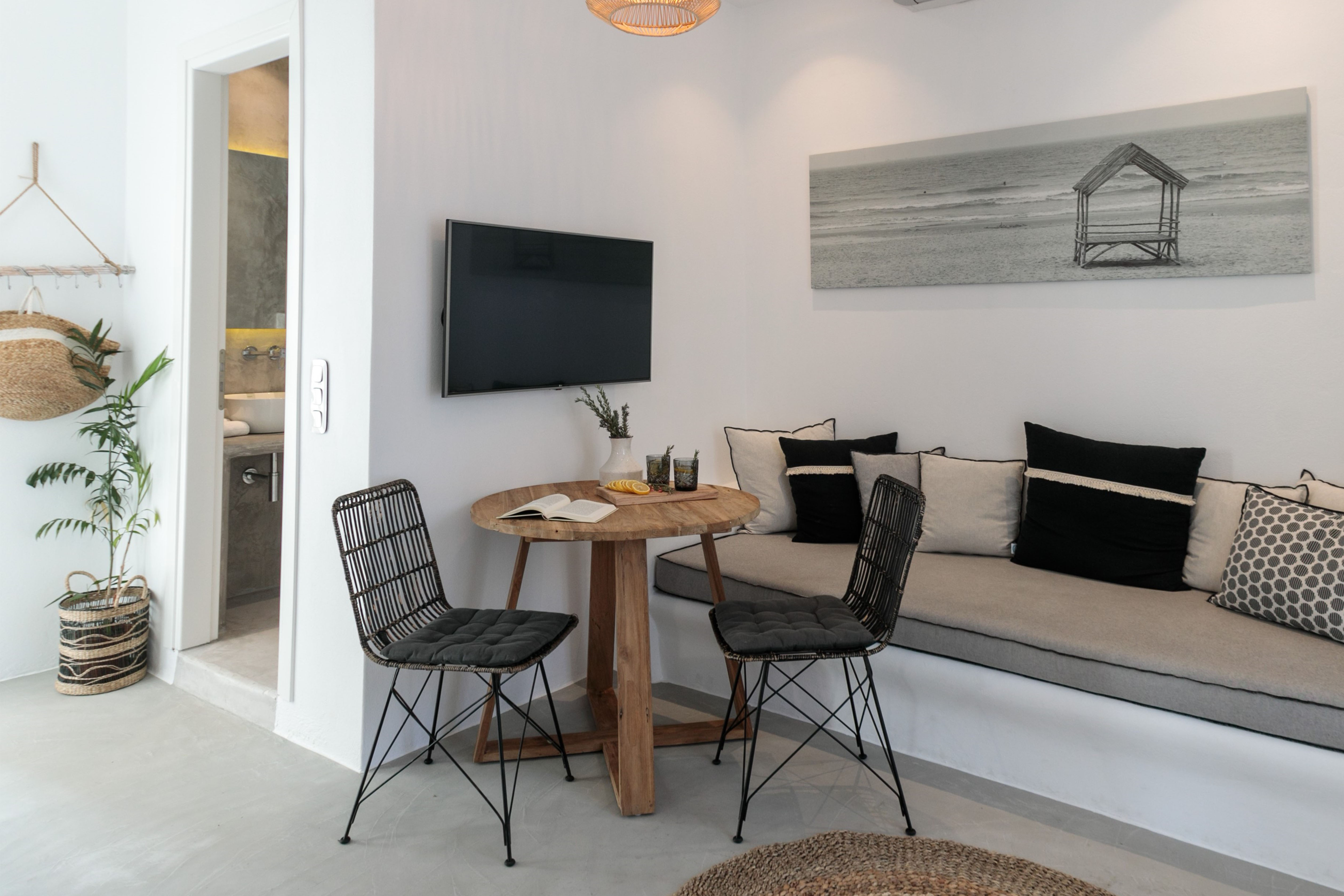 The apartment is beautifully finished and decorated. Very clean and fresh feel. Location is very central which makes everything in town very accessible. The hosts looked after us very well. We have young children so we enjoyed sitting on the balcony at night when they slept and watching all the activity in the port!
Andrew
Airbnb
Anamnesia 2
Anamnesia Boutique Apartments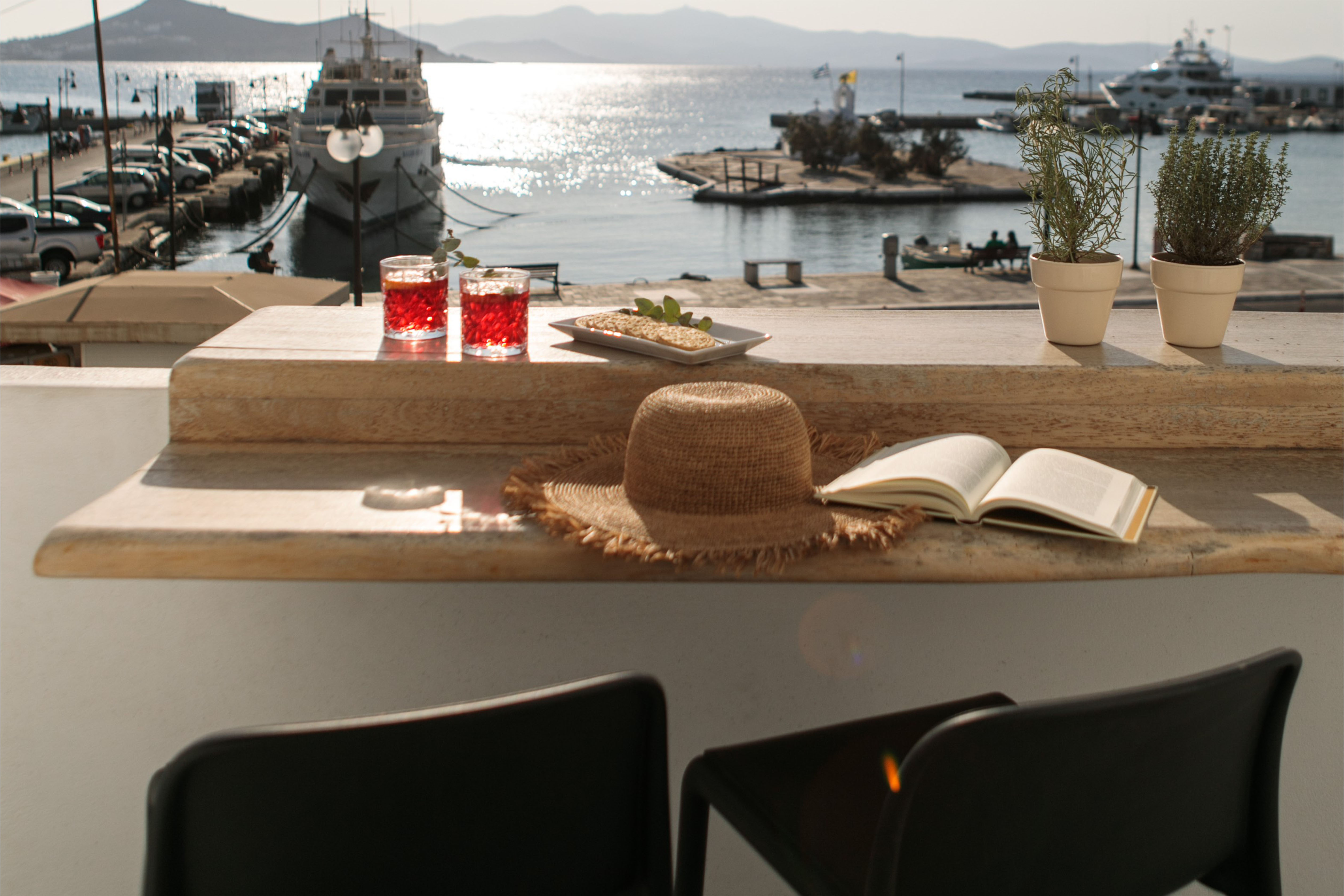 Everything about this place is fantastic. Maria and Flora are the perfect hosts. We loved the close proximity to the port and Old Town. The space is beautifully decorated and clean. My family and I would absolutely stay here again.
Anna
Airbnb
Anamnesia 2
Anamnesia Boutique Apartments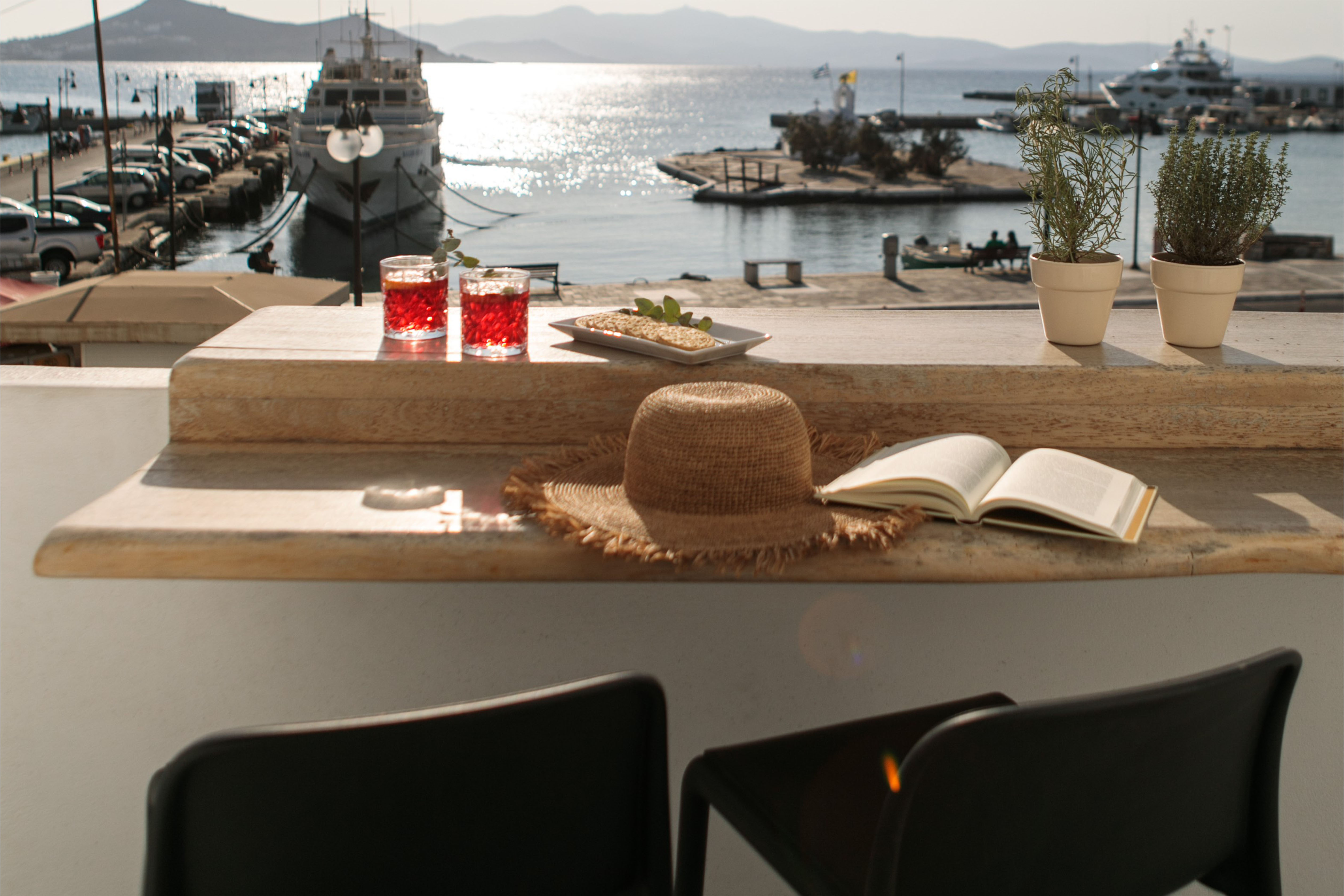 I would highly recommend maria and flora's place, especially if you want a front row seat to local carnivals and Greek life! Beautiful view of the sea, amazing tips about things to do, we would definitely stay here again!
Megan
Airbnb
Anamnesia 1
Anamnesia Boutique Apartments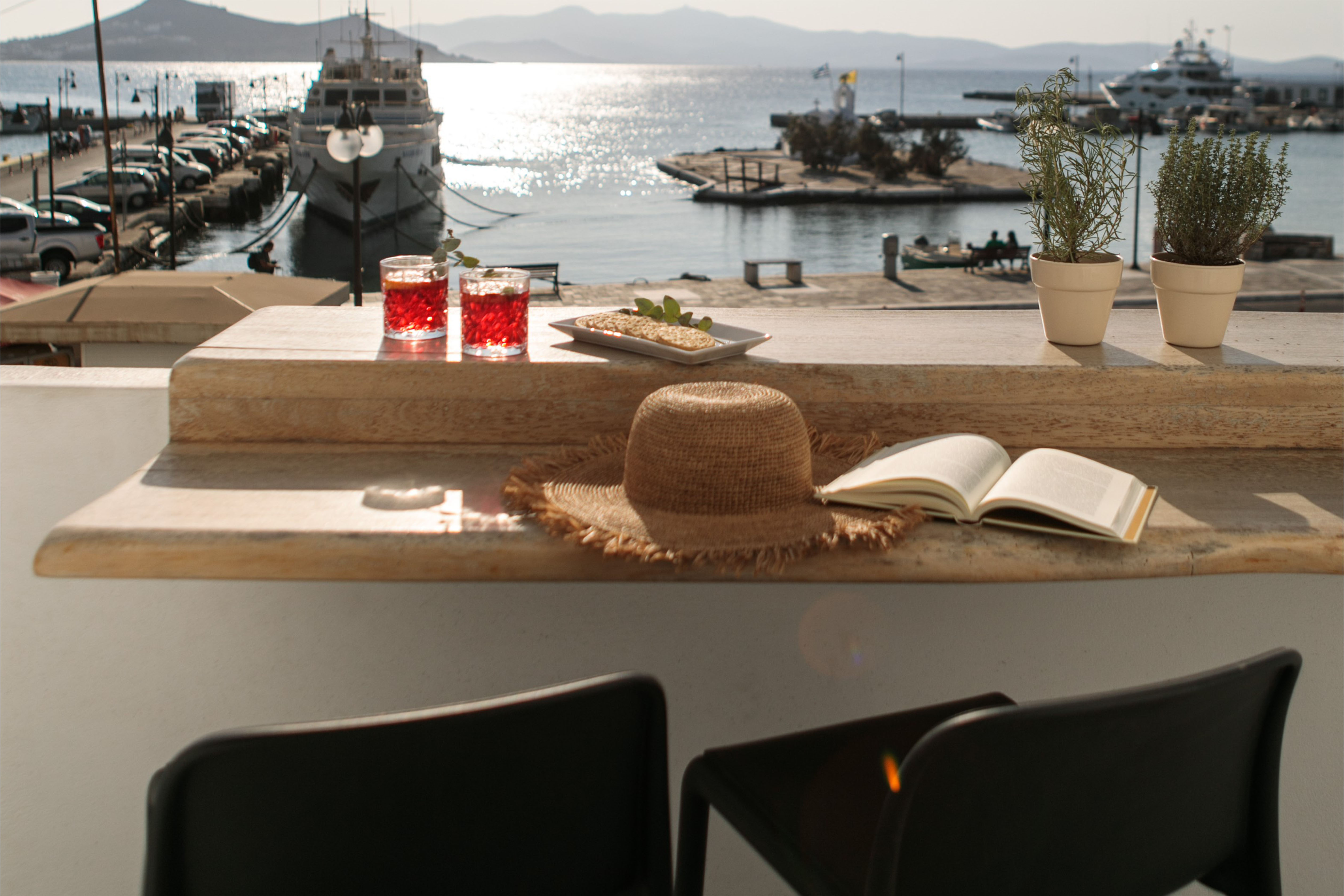 Great place in an amazing location. Would highly recommend!
Mark
Airbnb
Anamnesia 1
Anamnesia Boutique Apartments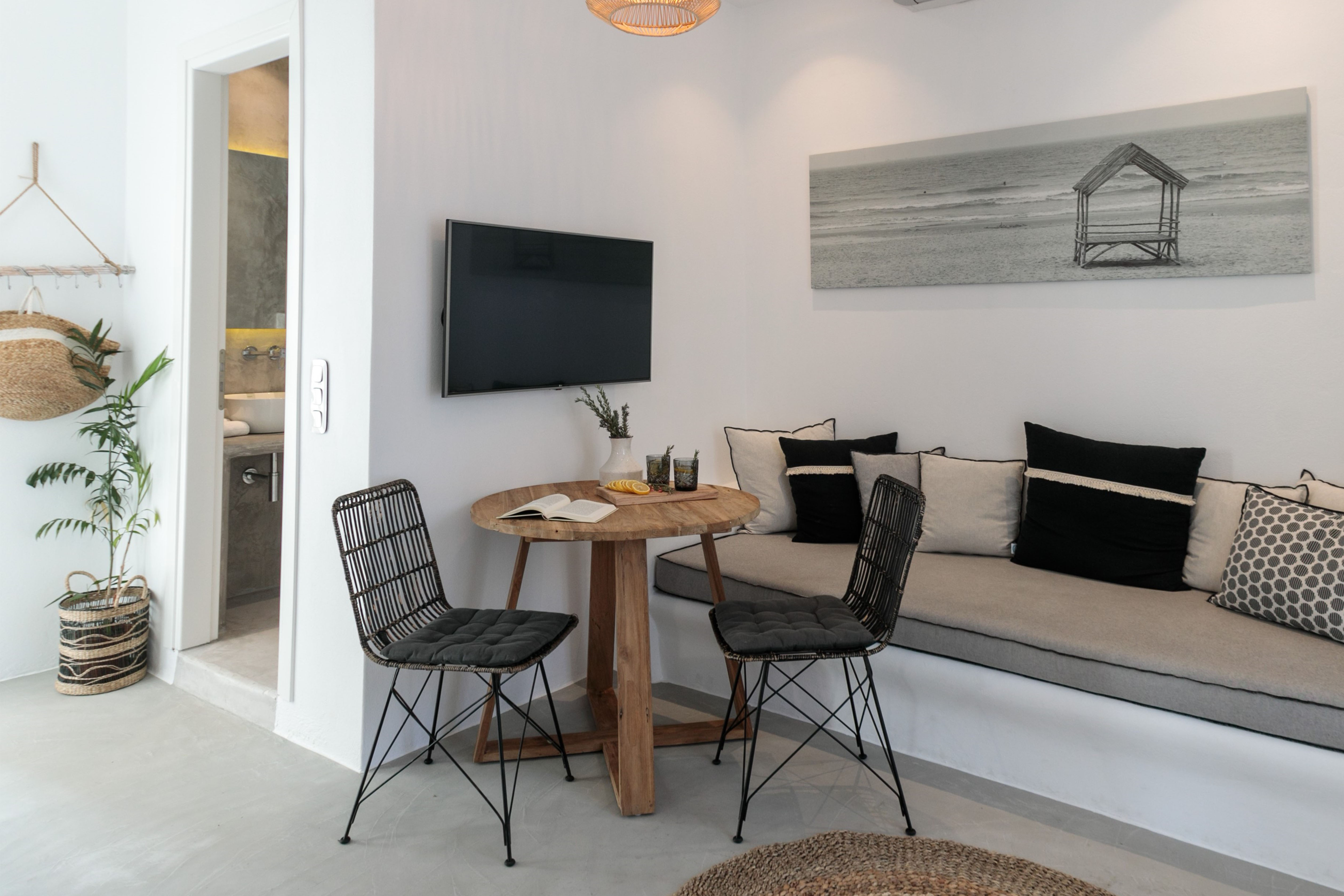 Absolutely stunning. Maria and Flora's space is right in the middle of everything overlooking the port. Breathtaking views and seconds away from all the cute little shops and restaurants and bars. Amenities were great, very strong ac which is a must, and great communication and tips. Would definitely recommend. Thank you!
Garen
Airbnb
Anamnesia 1
Casa Annais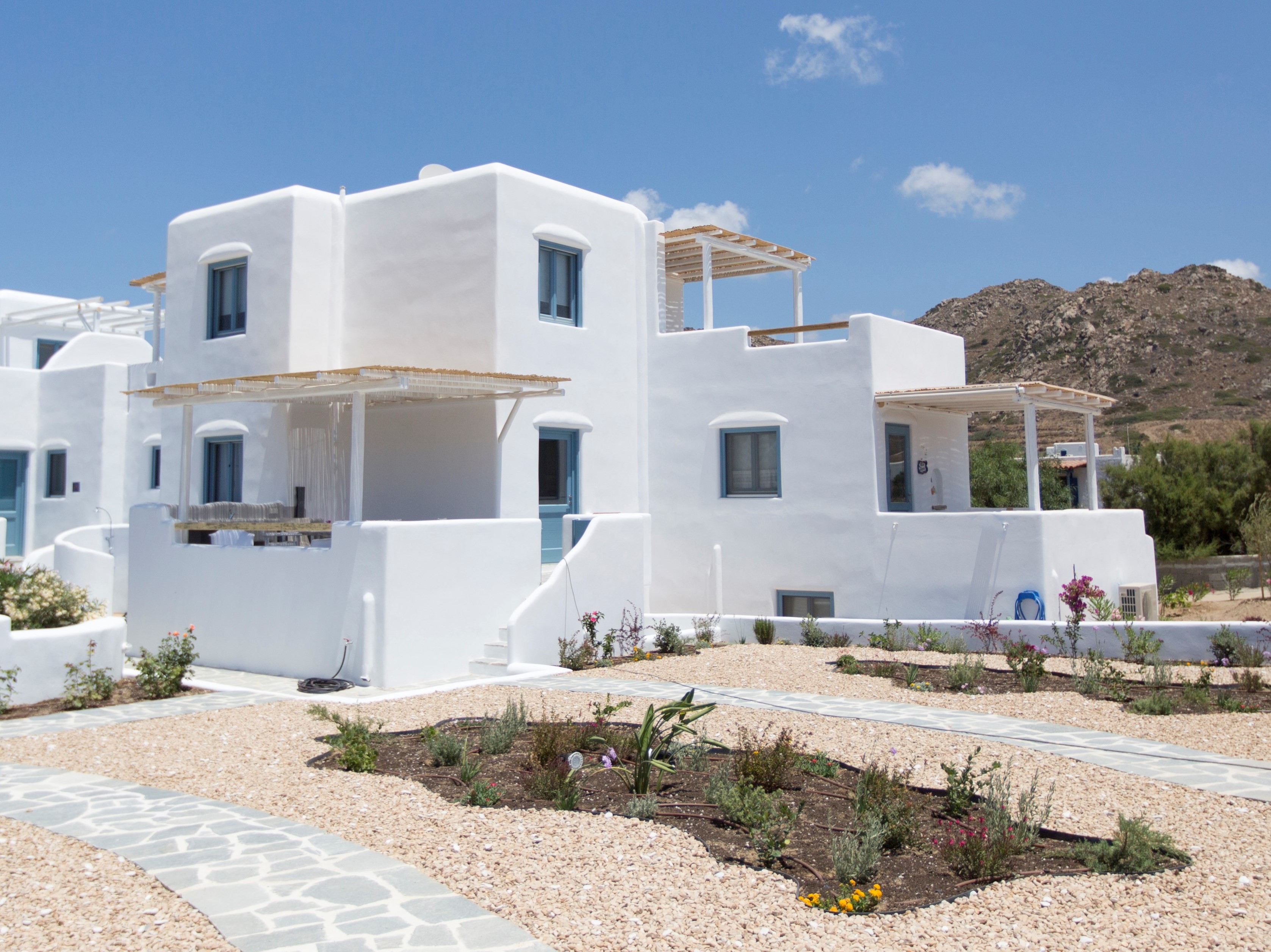 "The home is beautifully styled and people have room to spread out. 8 people can very comfortably stay in this home. You can walk right down to the beach(1 minute walk) and watch windsurfers, or if you prefer a beach with less wnd and waves, you can walk to that also (5-10 min walk). Maria, Flora and Ephtehea were very responsive and arraned for a taxi to meet us at the harbor, as well a a rental car. If we had any questions or needs, we communicated via "" (Hidden by Airbnb) "", which was very convenient. There were 2 markets within walking distance as well as an amazing bakery, were you could buy pretty much anything you needed during your stay. The pool was was lovely, clean. Our expectations were surpassed at this home. Maria and Flora, Thankyou for a lovely stay!"
Effie
Airbnb
Annais Casa
Villa Albion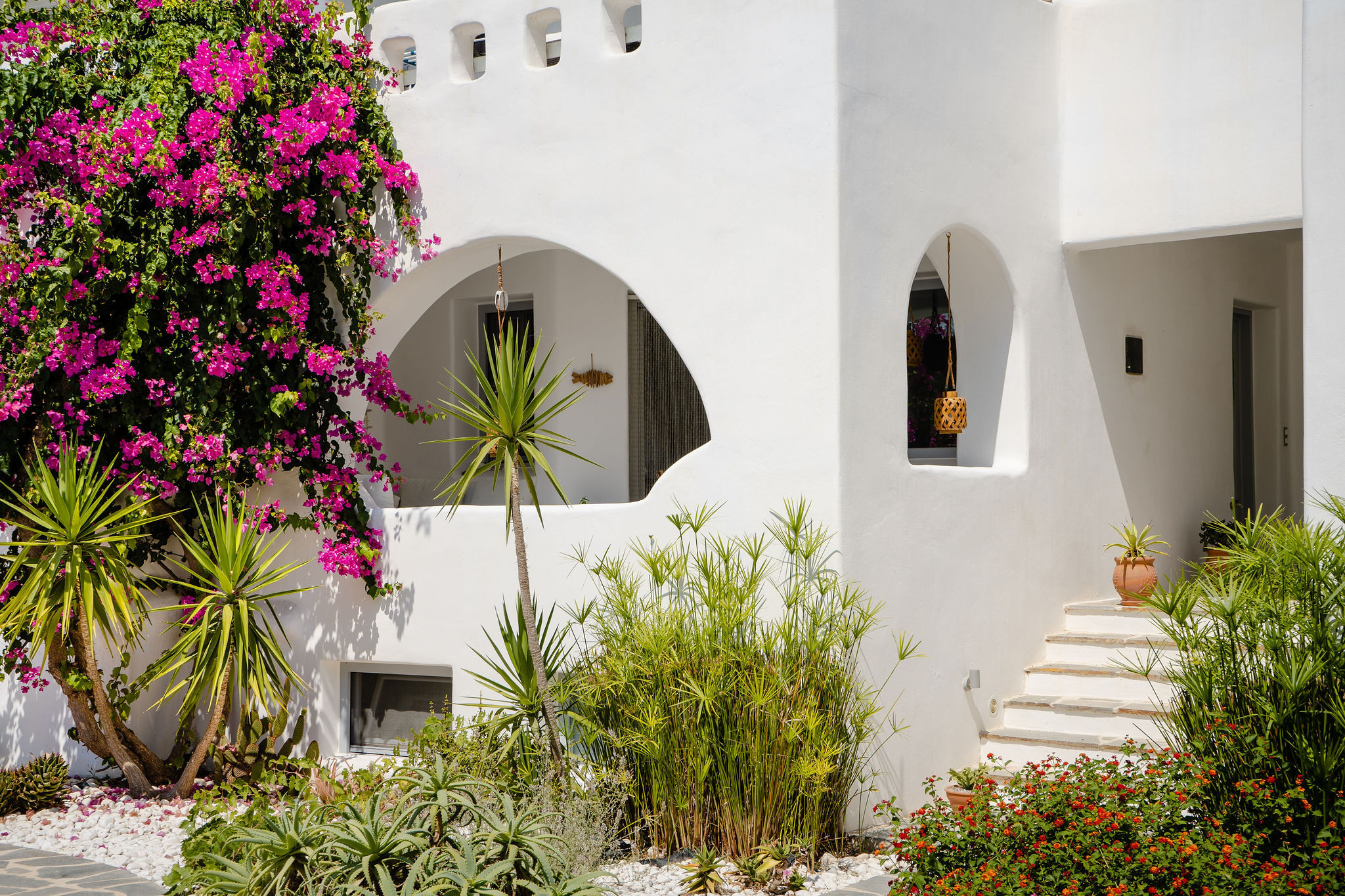 Maria and Flora were wonderful hosts. The apartment was beautiful and in perfect location. They were ever so helpful with many recommendations of beaches, restaurants, and sights to see. If we return to Naxos, we will definitely be staying here again
Lauren
Airbnb
Albion
Villa Albion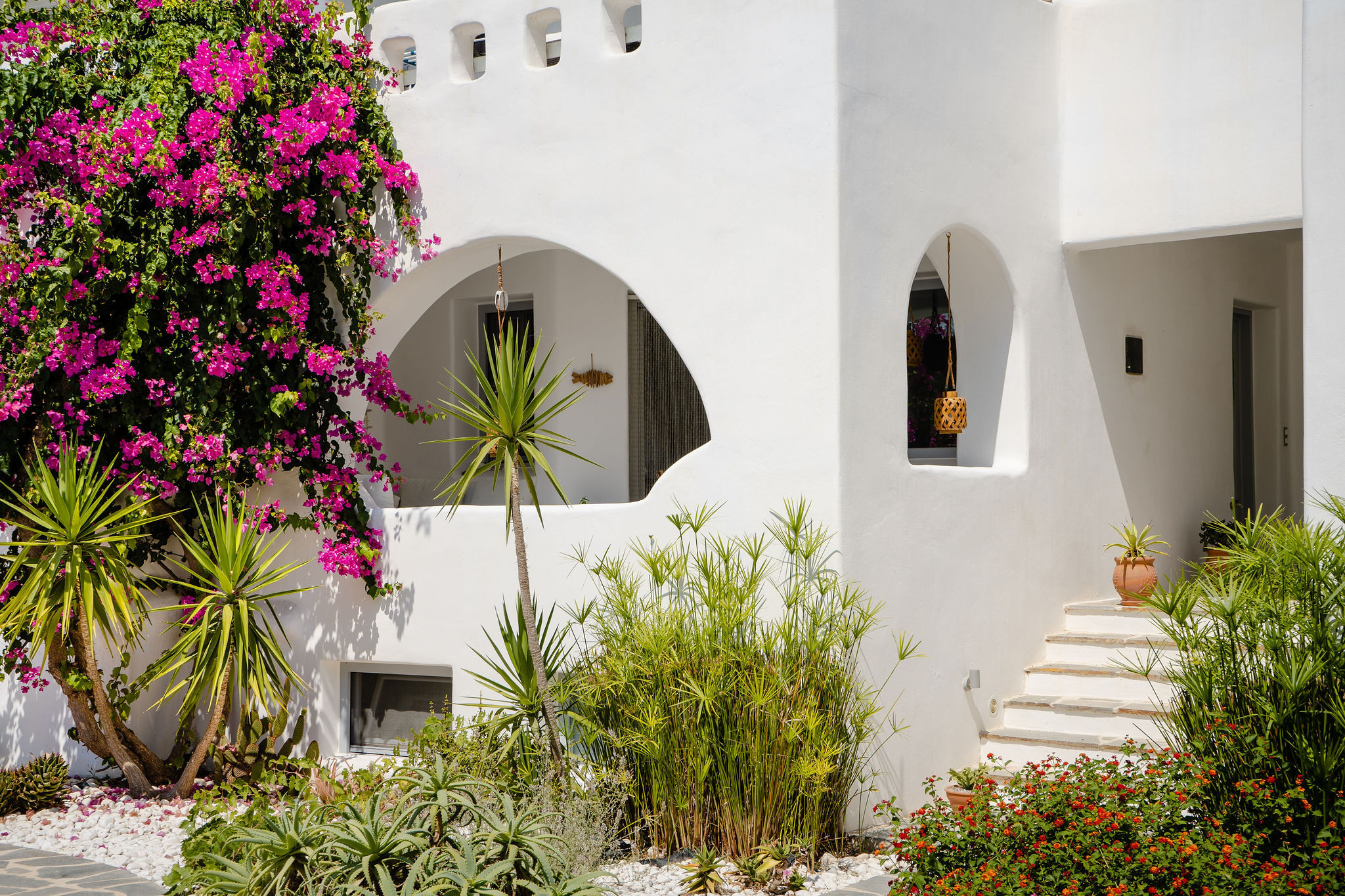 We visited this beautiful apartment at the end of July 2018. It's stunning to say the least 3 bedroom all with bathrooms a beautiful lounge area and a really modern kitchen. The balcony area is very relaxing. The use of the dishwasher meant we didn't spend time washing those dishes. It's a nautical feel with very tasteful decor.
We used the pool and ventured out and about around the island using summer cars – fantastic prices to rent a vehicle.
Katie
Tripadvisor
Albion