CHECK AVAILABILITY – BOOK ONLINE

Wonderful seaside house. The house is 70 meters from the famous windsurfing and kitesurfing of Mikri Vigla beach north side. Here you can test your skills on the water or enjoy a more relaxing vacation. On the South side of Mikri Vigla just 700 meters you will find some of the calmest waters in Naxos which are great for swimming.
The house comprises of a landscaped private garden with 2 areas to wind back and relax. It is part of 8 condo complex, which also includes a shared pool that belongs to the 8 units. The property is designed in a modern and Cycladic style of soft curves and colors to complement the environment and has been tastefully furnished with great attention to detail.
Annais Casa comfortably sleeps 8 people (all beds are built in), but can host up to 9 people when utilizing a built-in sleeping couch.
Mikri Vigla, on the west coast of Naxos, is a masterpiece of nature, a small headland that juts out into the sea and is found between the beaches of Parthena to the north and Sahara towards the south a 4 Kilometer long beach of white sand and a veritable magnet for bathers. Mikri Vigla is the perfect beach for families, sea sports enthusiasts and nature lovers. The nearest beaches are Kastraki to the south and Orkos and Plaka to the north. Many other facilities are within walking distance, a fabulous bakery, restaurants, supermarkets and ATM.
IDEAL FOR 8 PEOPLE
LAYOUT
The house has two floors. On the main floor you will find open plan fully equipped kitchen, a living room, one bathroom and the master bedroom with ensuite  bathroom. Direct access to the outside dining table and garden with two entries.
The semi basement floor consists of two bedrooms in which one bedroom has a queen and king size  beds and the other has one queen bed and one large bathroom with shower.
AMENITIES & FEATURES
Air conditioning
WIFI
Flat Screen Satellite TV
Fully equipped kitchen
Dishwasher
Coffee Machine
Washing Machine
OUTDOOR FEATURES
Shared Swimming pool
Terrace with lounge area
Parking
Outdoor sitting and lounging areas
Outdoor shower
AMA 00000668623 -00000668656
DISTANCES
From Naxos Airport: 6 km
From Naxos Port: 8 km
From Naxos Town: 8 km
From closest beach: 70 m and 700 m (Mikri Vigla Beaches)
CANCELLATION POLICY
In case of cancellation 60 days prior to the booking no fee will be charged, the deposit and the security deposit will be returned.
In case of cancellation within the 60 days period before the reservation date there will be a charge of 100% as a cancellation.
| From | To | Price |
| --- | --- | --- |
| 2023-04-01 | 2023-04-30 | €200.00 |
| 2023-05-01 | 2023-05-31 | €250.00 |
| 2023-06-01 | 2023-06-30 | €300.00 |
| 2023-07-01 | 2023-07-14 | €380.00 |
| 2023-07-15 | 2023-08-20 | €400.00 |
| 2023-08-21 | 2023-08-31 | €380.00 |
| 2023-09-01 | 2023-09-30 | €300.00 |
| 2023-10-01 | 2023-10-31 | €250.00 |
CHECK AVAILABILITY – BOOK ONLINE
Annais Casa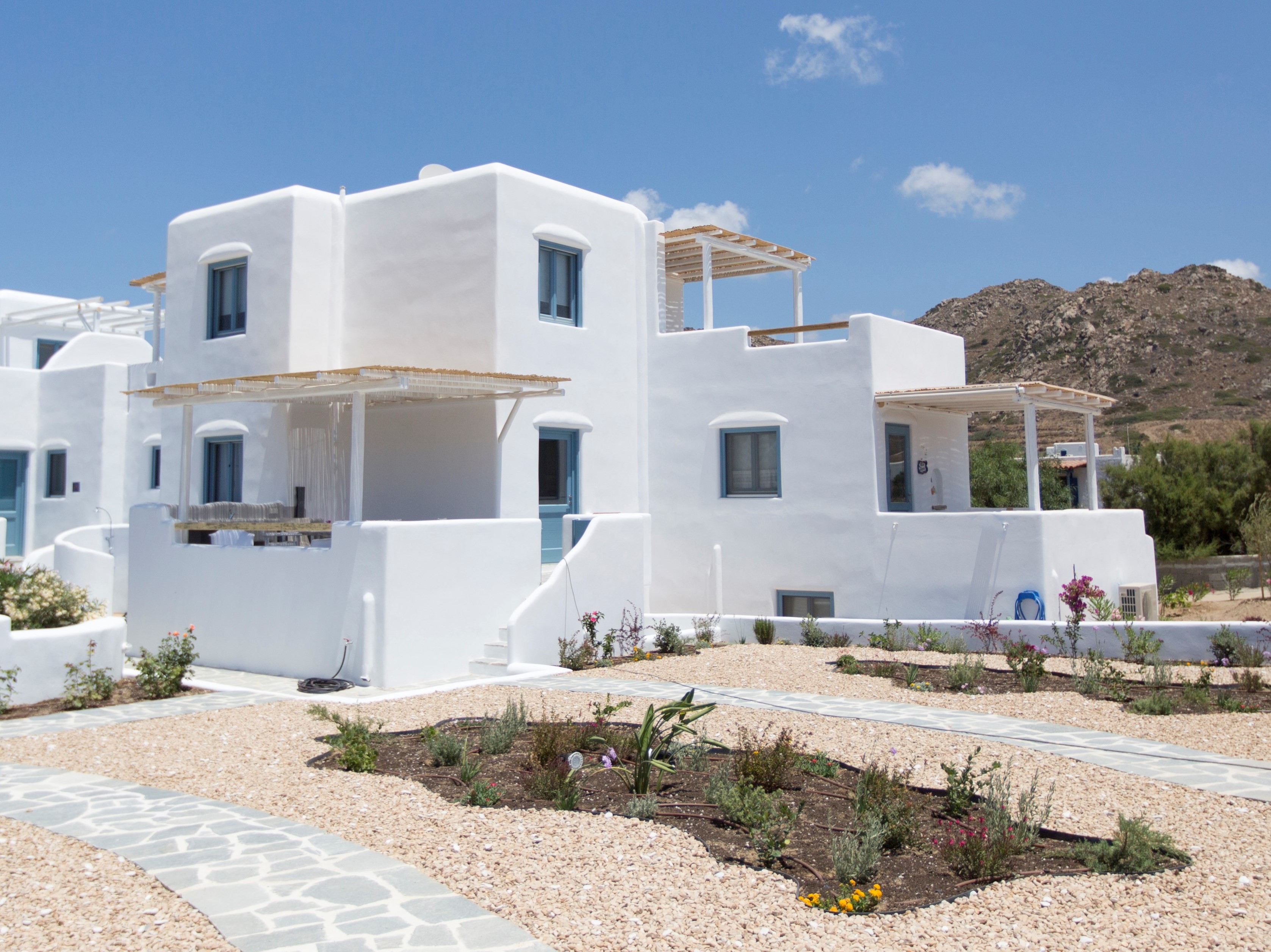 Excellent stay with many beaches to explore! For our group of 9 girls, we were happy to find this place. The decor is beautiful, updated and we spent many mornings and evenings on the lovely patio. A bit far out of the main port city center but reachable by taxi. It's also a nice escape from the bustle and in a more quiet area. Supermarket, bakery and other restaurants are also near so you won't get bored 🙂 we really enjoyed the restaurant on the Mikri Vigla beach for lunches.
Meghan, Amsterdam, Netherlands
July 2022
Meghan
Airbnb
Annais Casa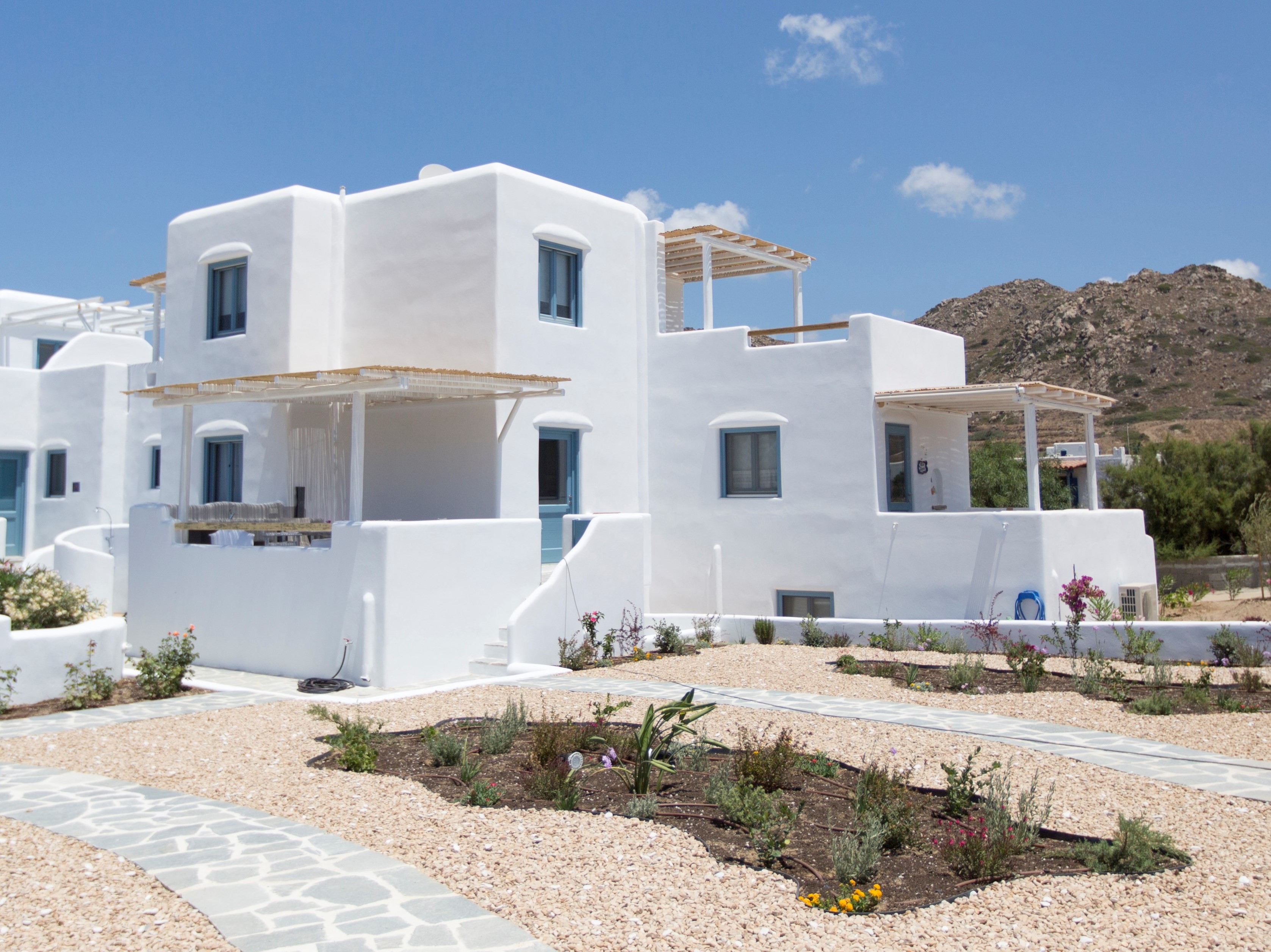 Lovely place for our long vacation with my parents and our toddler. We were here for over a week. Maria, Flora, and Team are super responsive and helpful! The place is well-equipped with many towels and toiletries and kitchen equipment. We also loved the outdoor space of the house and the outdoor shower. The location is nice. Two beaches within fairly short walking distance. Kastraki beach is nicer if you're not a kite surfer (10 min walk). It's a quieter location with a few good tavernas and some shops within walking distance. We went to the bakery every morning for coffee and pastries. We recommend the place!
Adrienne, Frankfurt, Germany
June 2022
Adrienne
Airbnb
Annais Casa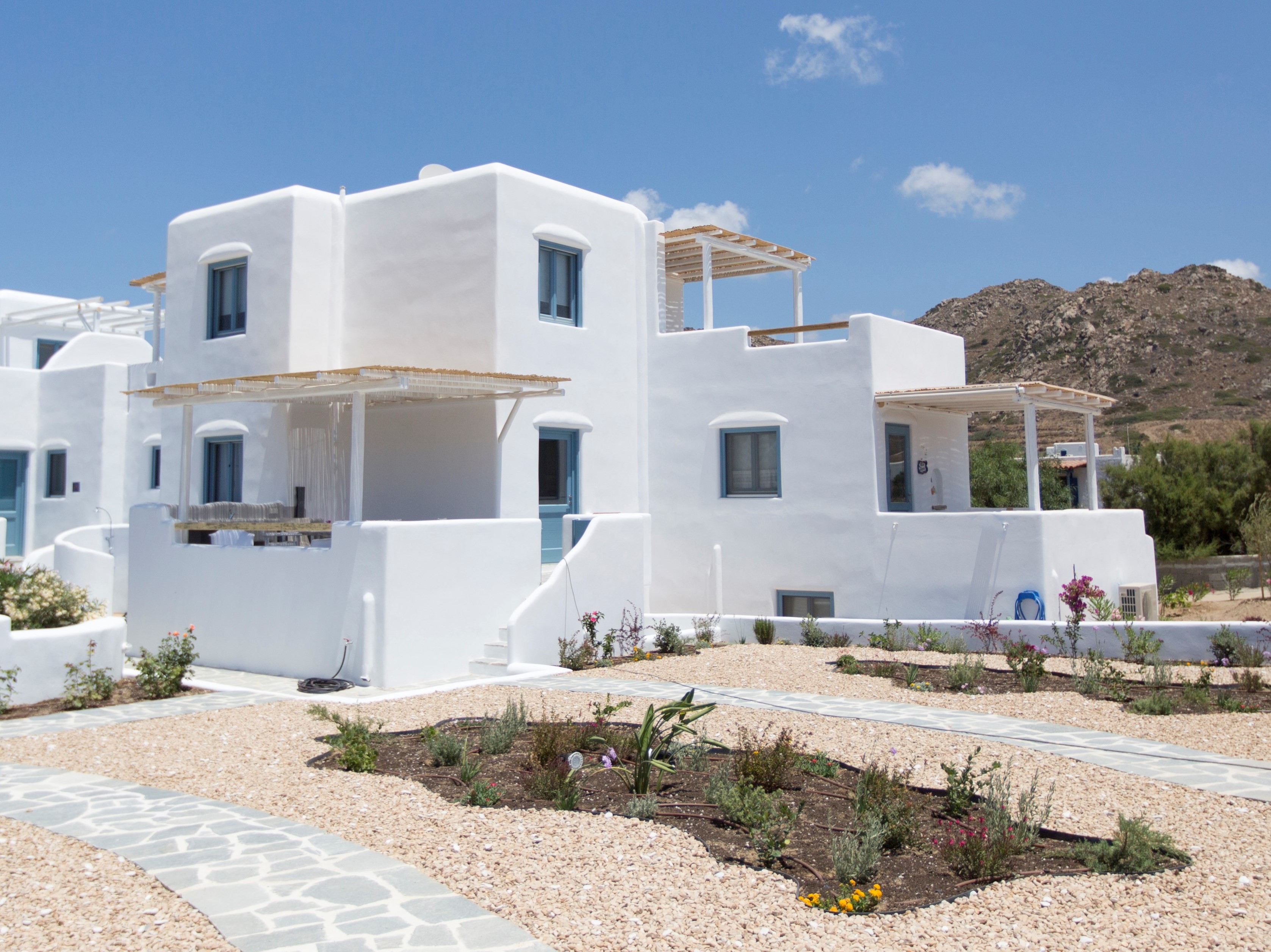 What a fabulous villa lots of space and everything went perfectly well. Dry well situated for beach or pool and we really enjoyed sitting out under the shelter every evening. Lots to do around there and a few local tavernas to watch the sun set. Fabulous lamb chops 😀
Fiona, England, United Kingdom
May 2022
Fiona
Airbnb
Annais Casa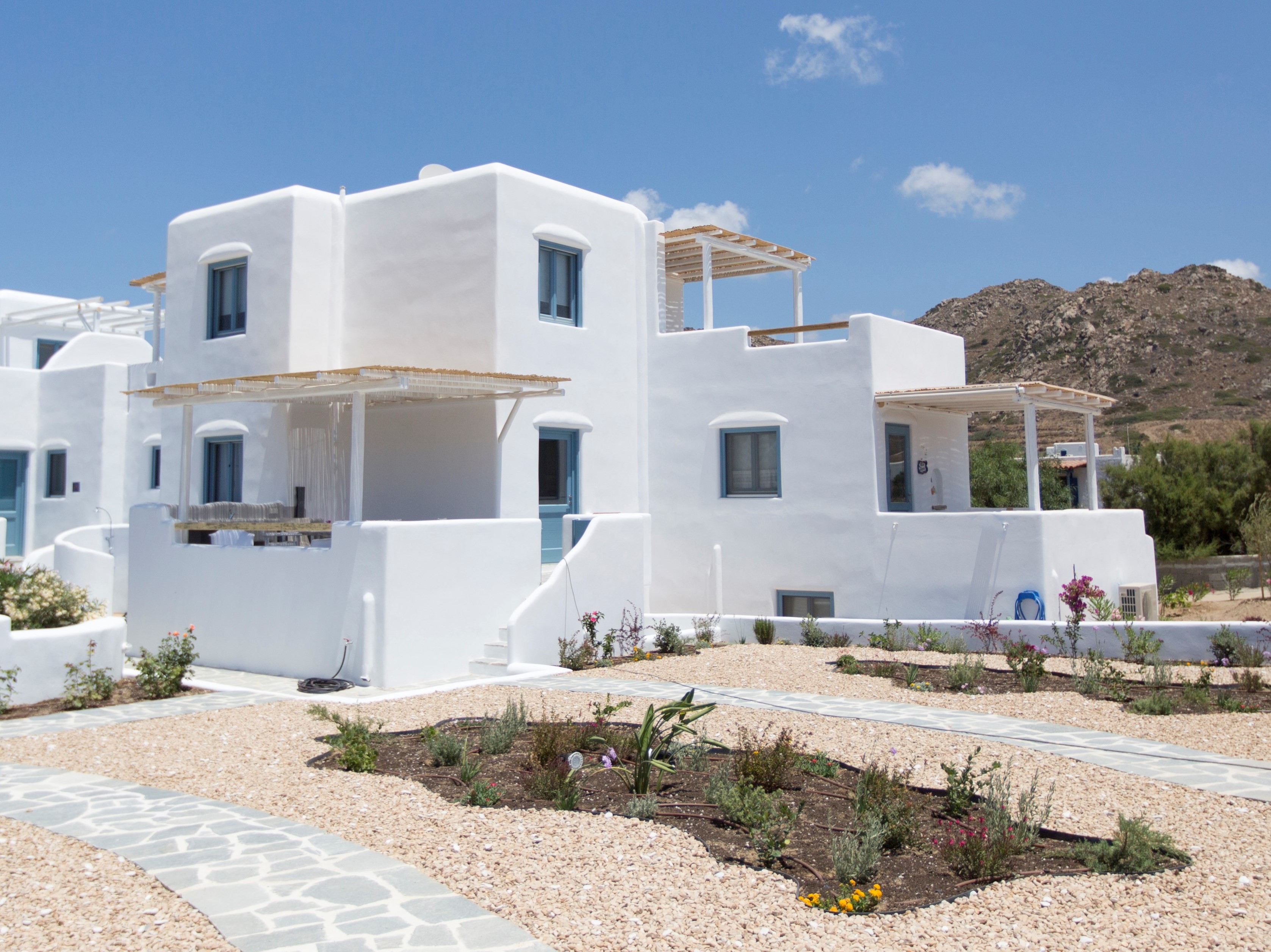 Highly recommend this wonderful home! The location is spectacular! It is in between two beautiful beaches; one is a 10 minute walk away and the wind sports beach is a 2 minute walk away. Super markets are close as well. Maria was incredibly friendly and helpful. I would definitely recommend getting a rental car or ATV, so that you can explore the rest of the island as well. The home itself was very clean and accommodated our large party perfectly. So happy with our decision to stay here!
Catie
Airbnb
Casa Annais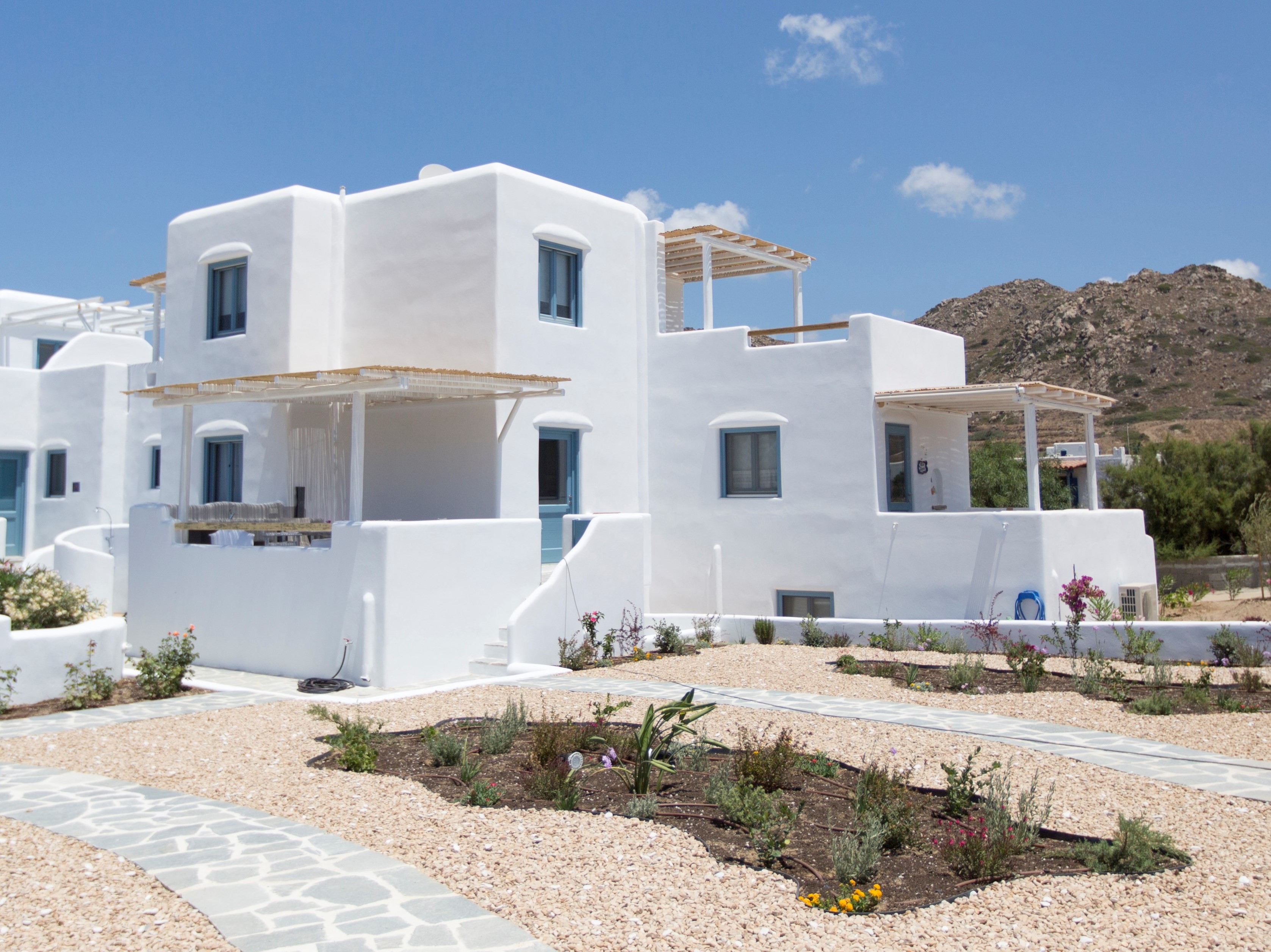 L'endroit est beau et bien entretenu et surtout bien agencé. Bon pour se trouver en vacances.
Gilbert
Airbnb
Casa Annais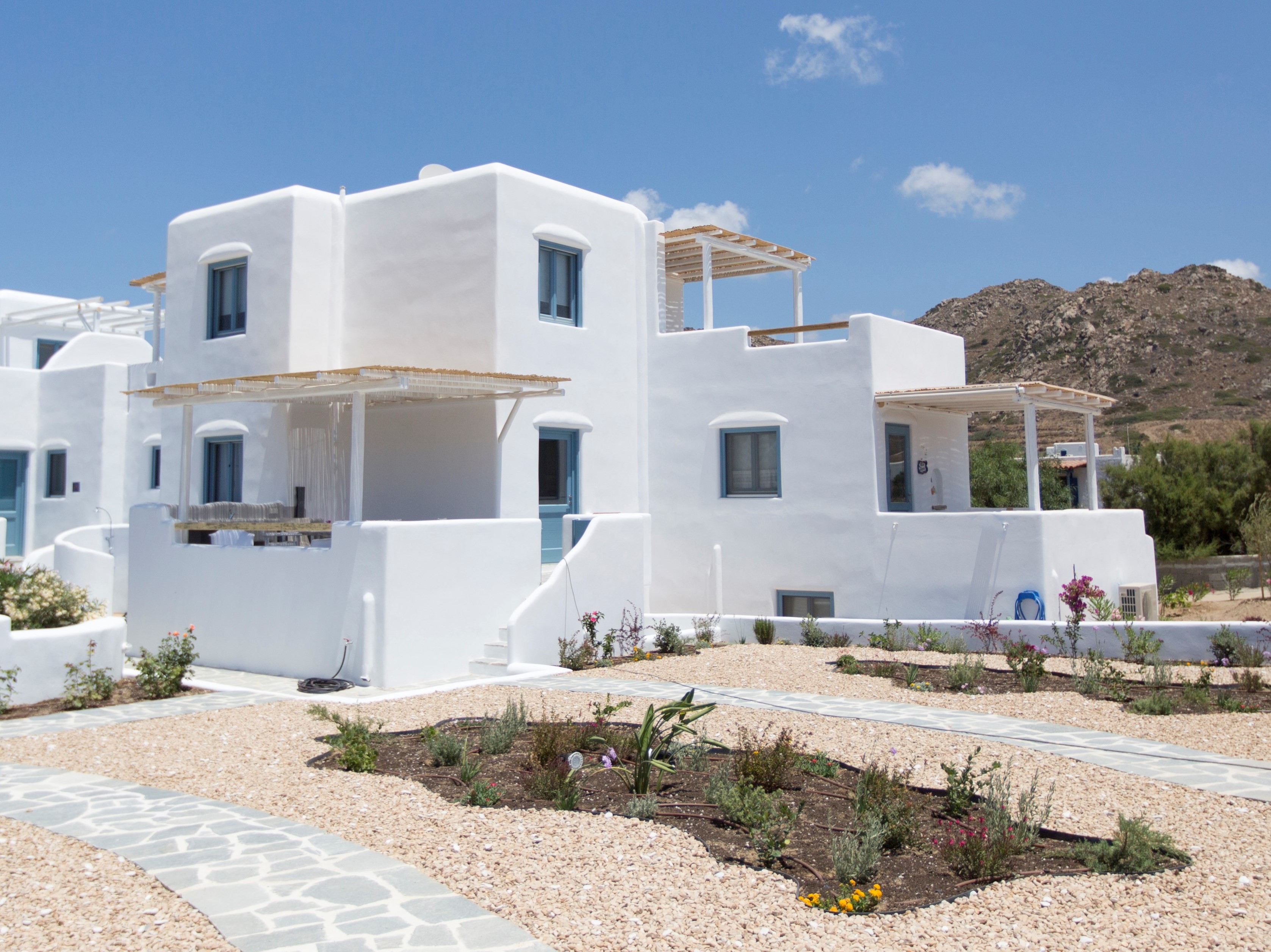 "The home is beautifully styled and people have room to spread out. 8 people can very comfortably stay in this home. You can walk right down to the beach(1 minute walk) and watch windsurfers, or if you prefer a beach with less wnd and waves, you can walk to that also (5-10 min walk). Maria, Flora and Ephtehea were very responsive and arraned for a taxi to meet us at the harbor, as well a a rental car. If we had any questions or needs, we communicated via "" (Hidden by Airbnb) "", which was very convenient. There were 2 markets within walking distance as well as an amazing bakery, were you could buy pretty much anything you needed during your stay. The pool was was lovely, clean. Our expectations were surpassed at this home. Maria and Flora, Thankyou for a lovely stay!"
Effie
Airbnb