CHECK AVAILABILITY – BOOK ONLINE

Villa Luna Bianca, a villa designed with unique relaxation in mind is only 5 minutes by car to Naxos Town and in walking distance to the beach. This villa is located in Stelida on the east side of the island with fantastic view to Naxos Town and Portara. A perfect location for the family or group of friends that want to have their private villa. The villa is within a residential area with hotels and studios. It is one of the most attractive locations and sought out areas of the island due to being close to town and some of the very best beaches of Naxos, being Agios Prokopios and Agia Anna. The house comfortably sleeps 8. We advise car or bike rental in order to explore the island.
IDEAL FOR 8 PEOPLE
LAYOUT
Villa Luna Bianca is single floor designed villa which consists of 3 bedrooms and 2 bathrooms. Entering the villa you will find an open plan living area with a fully equipped kitchen. The master bedroom with bathroom consists of a queen bed and safe for personal belongings. The other 2 bedrooms consist of one queen bed and 4 loft style small double beds with a bathroom and shower. A comfortable villa for family or friends.
Villa Luna Bianca's external area is the area for all your relaxing needs. It comprises of an outdoor dining area with couch seating and pillows, an external kitchenette, a swimming pool and jacuzzi to unwind, an outdoor shower and a roof top terrace for relaxing afternoons or evenings overlooking the sea.
AMENITIES & FEATURES
Fully equipped kitchen
WIFI
Air Conditioning
TV Satellite
Washing Machine
OUTDOOR FEATURES
Private Swimming Pool
Jacuzzi
Outdoor dining area
Outdoor kitchenette
Landscaped gardens
Parking
AMA 00001402852
DISTANCES
From Naxos Airport: 1 km
From Naxos Port: 2.5 km
From Naxos Town: 2.5 km
From closest beach: 200 m (Stelida Beach)
CANCELLATION POLICY
In case of cancellation 60 days prior to the booking no fee will be charged, the deposit and the security deposit will be returned.
In case of cancellation within the 60 days period before the reservation date there will be a charge of 100% as a cancellation fee .
| From | To | Price |
| --- | --- | --- |
| 2023-05-01 | 2023-05-31 | €300.00 |
| 2023-06-01 | 2023-06-30 | €350.00 |
| 2023-07-01 | 2023-07-14 | €550.00 |
| 2023-07-15 | 2023-08-25 | €680.00 |
| 2023-08-26 | 2023-08-31 | €550.00 |
| 2023-09-01 | 2023-09-30 | €450.00 |
| 2023-10-01 | 2023-10-31 | €300.00 |
CHECK AVAILABILITY – BOOK ONLINE
Villa Luna Bianca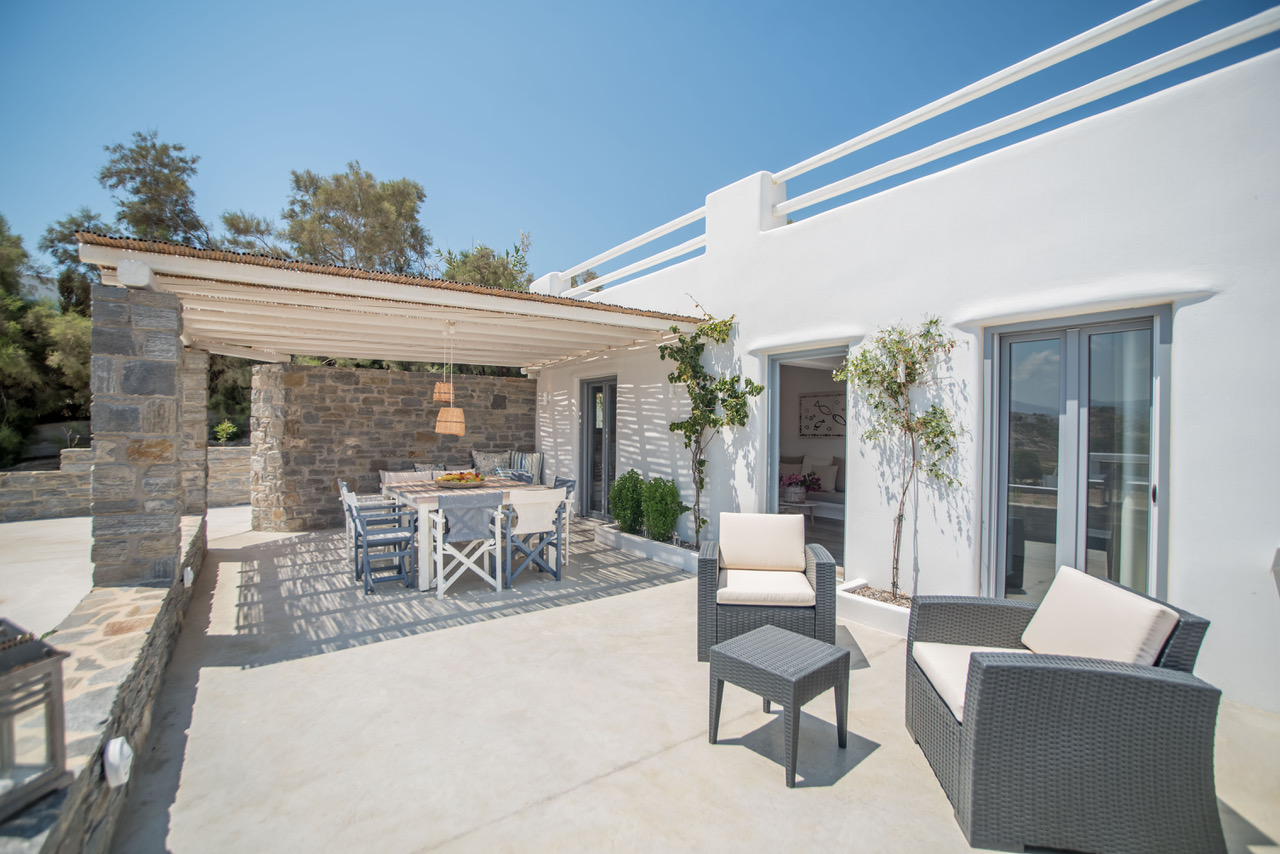 Beautiful villa with great outdoor living.
The villa was extremely comfortable, clean and nicely decorated. The inside is a bit smaller than i realized based on the pictures but it was still comfortable for 8 people – two families of four with four young adult children. We quickly realized the inside was for sleeping showering and cooking and all the rest of the living took place in the wonderful outdoor space. Having the washing machine was a plus as was the outdoor shower and hot tub. We really enjoyed our stay and our hosts Flora and Maria were responsive and lovely to deal with.
Celeste. S.
Georgia, USA
Celeste
VRBO
Villa Luna Bianca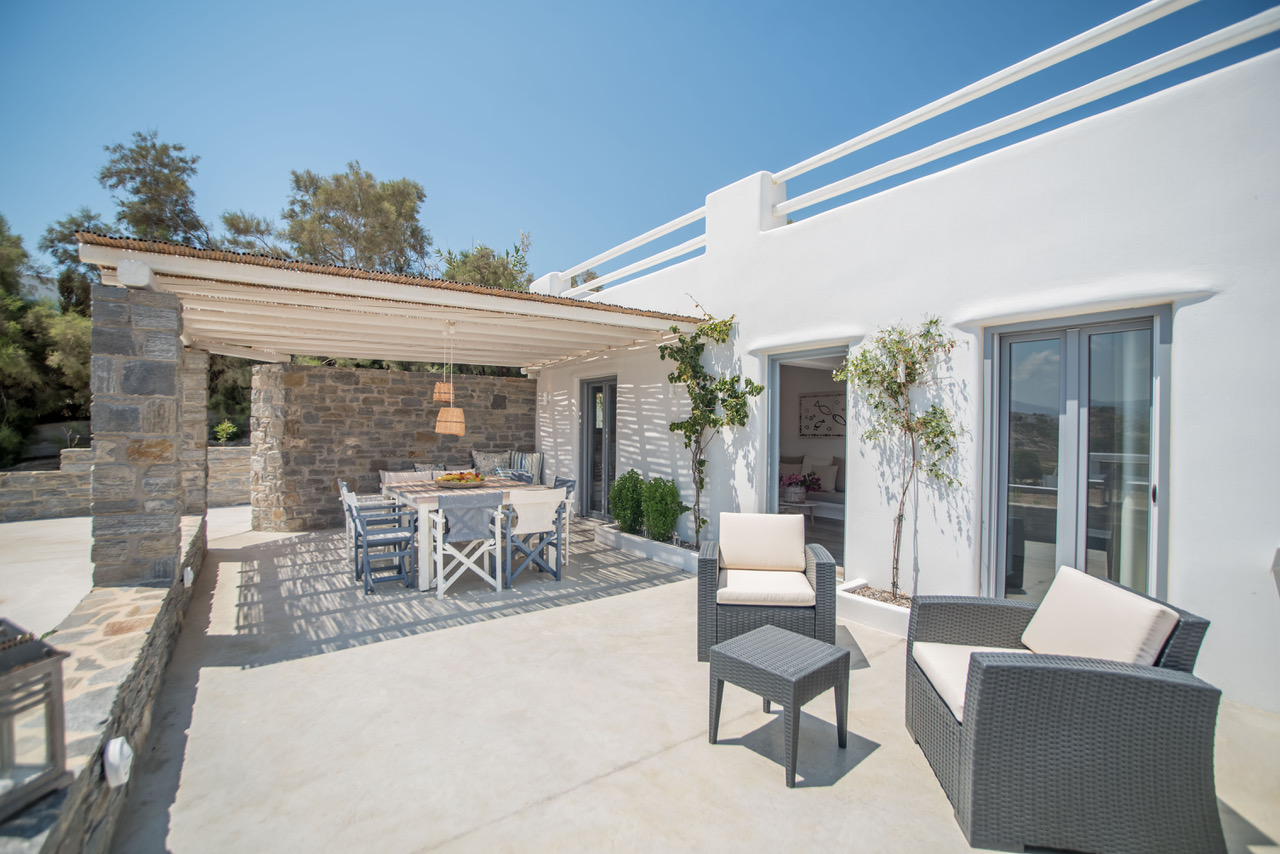 Excellent villa!
Fantastic villa, catering for the whole family. Beautiful spacious outside areas. In excellent condition throughout. Very receptive and helpful staff. We'd recommend hiring a car for getting around and exploring the island. We thoroughly enjoyed our stay.
Aug 2022
Nicholas S.
Nicholas. S.
VRBO
Villa Luna Bianca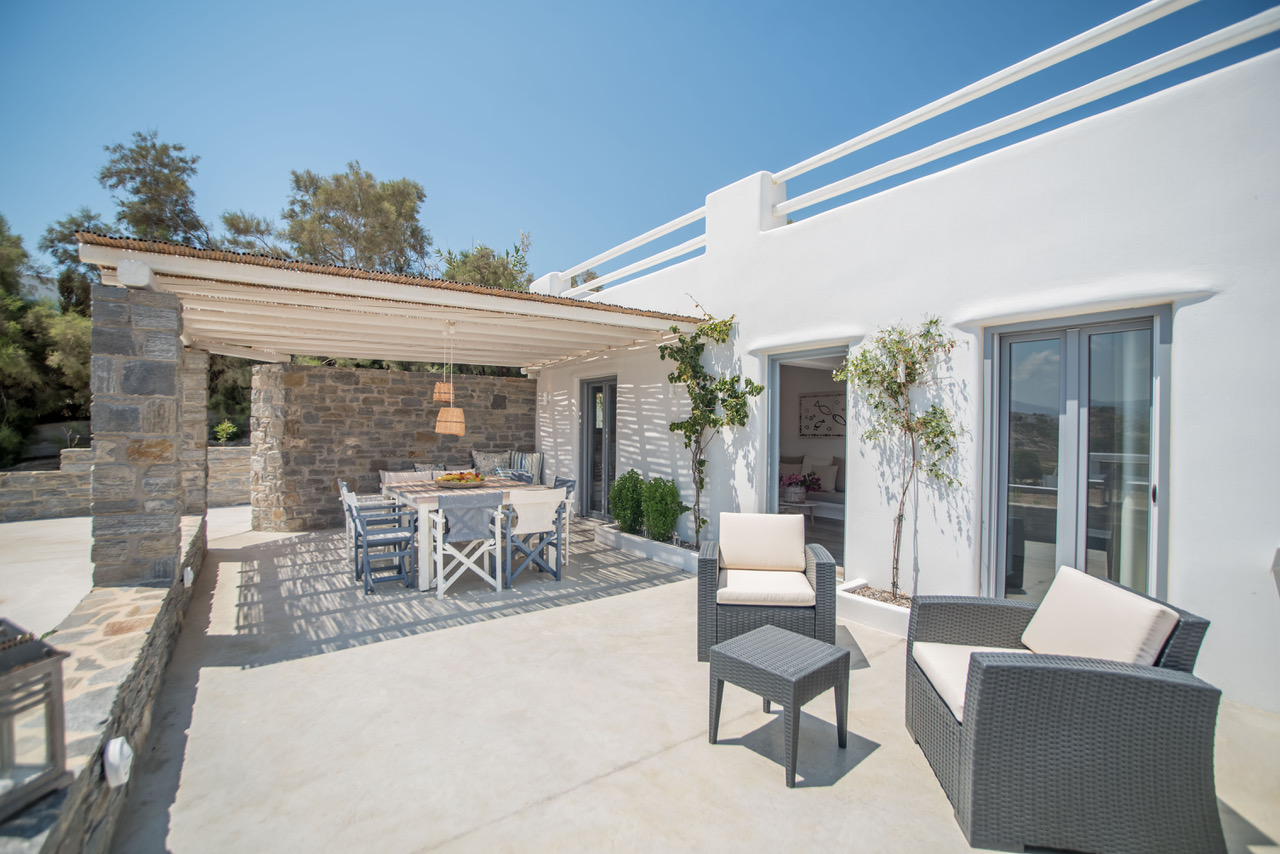 Tres belle maison, beton cire, amenage de facon sobre de tres bon gout, plusieurs espaces de détente, to terrasse.
Anonimous
Villa Luna Bianca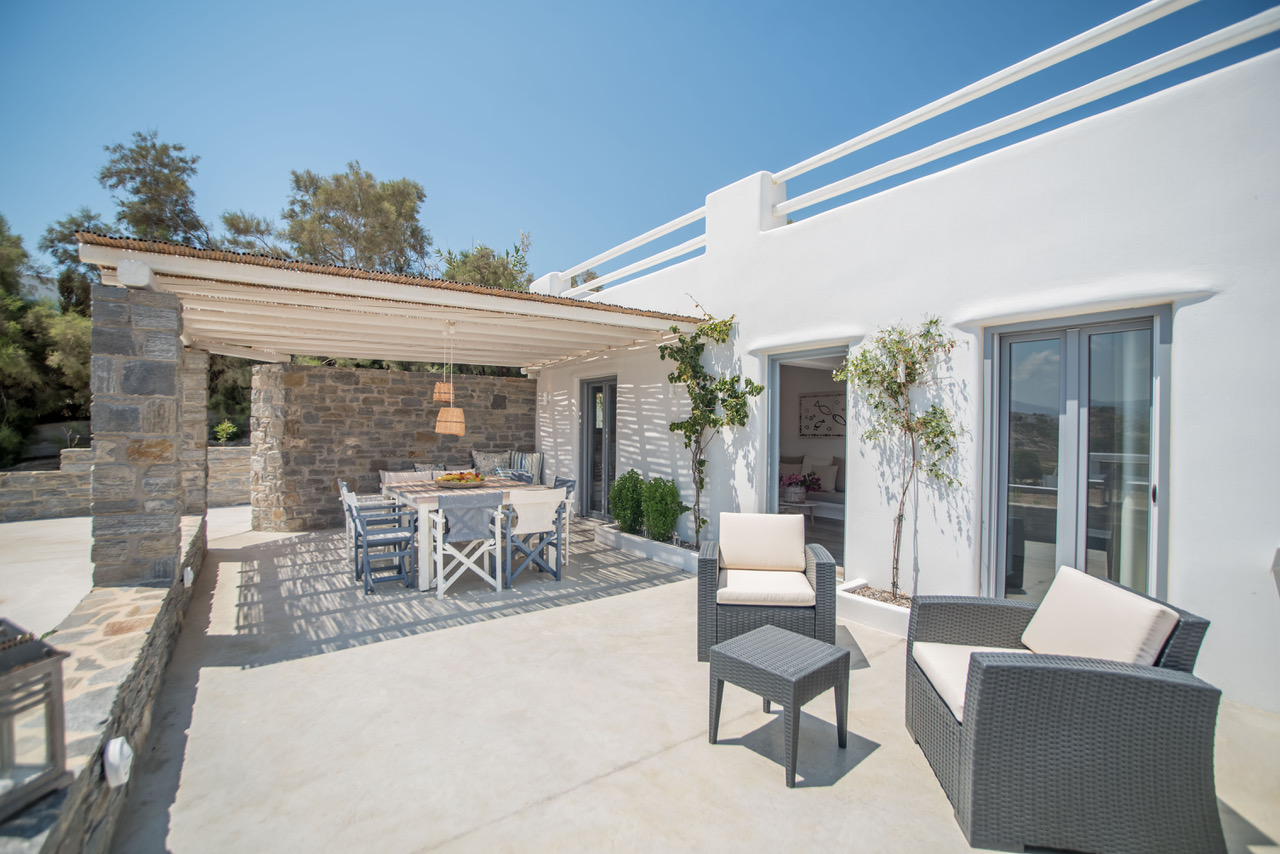 It was a pleasure to stay at this house! It was clean and as great views of the ocean and town. There are so many great beached nearby and it is an ideal spot for exploring Naxos. If you don't want to drive to Chora Naxos, you can taxi a taxi for about 12 euro, which is nice to avoid parking and if you want to have a glass or wine or two. Beautiful pool and views and great rooftop space for relaxing.
Anonimous
Villa Luna Bianca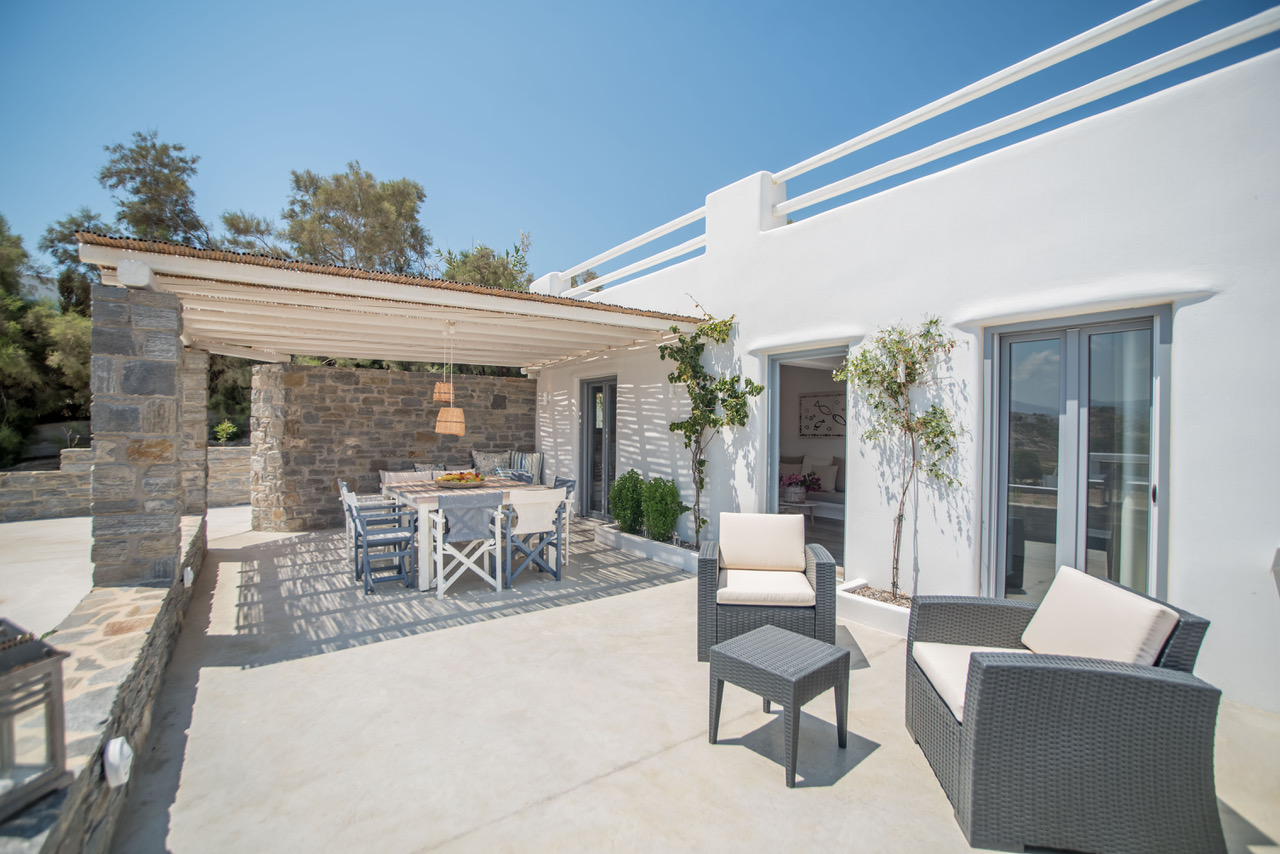 We had an incredible time at Villa Luna. The villa accommodate our group of 7 and the views, the pool, roof toop deck really all just breathtaking. The villa's location was perfect as well it was a short drive to Agios Prokopios or Agia Anna Beaches. And there is a beautiful secluded beach just a short walk away. We will definitely be coming back to Naxos and this villa.
Anonimous